With more than half Summer gone it is time to go to the vineyards to do the first analysis of the maturity of the grapes. As always, we start these controls on the 10th of August at Quinta Vale d'Agodinho.
Before we turned on the engine of the pick up truck that drove us to the fields, we knew that this year at the 10th of August we would find grapes with higher content of sugar than any of the previous years. Despite the cold and wet Winter, Spring arrived earlier and brought plenty of warm weather. And that means that vines started the new production cycle a few days before its normal timing. March's bud break happened before and since then green shooting and new grapes growth has been consistent, as there was no cold temperatures to slow down the cycle.
The results for the pollen counting that took place during flowering showed higher than average production. We were expecting about 20% more of grapes to be harvested from our vineyards. However, the very dry Spring and Summer dropped this forecast because, due to the lack of water in the soil, berries are not as big as in other years. They are actually, quite small. So, this harvest we may have more berries but they are certainly smaller resulting in what we expect to be a similar vintage to the average in terms of quantity.
In terms of quality, things are showing very good. There are no deceases, berries are small which will bring concentration and tannins. In terms of colour, the pigmentation is still low, so we will need to wait several days to see how easily the skin will release the colour to the wine, and this is a critical point to achieve the best quality – Vintage Year – in 2015.
In terms of acidity, the cold nights have been helping to keep the figures at acceptable levels, freshness of the grapes has not been affected by the hot weather.
We don't know yet when start the harvest. But by looking at the sugar level and day we started in the previous year, we can say that it shall be in early September:
2007 10.49%, September 19th
2009 11.86%, September 14th
2010 10.05%, September 18th
2011 12.07%, September 12th
2012 9.13%, September 28th
2013 10.9%, September 23rd
2014 11.2%, September 8th
2015 12.38%, ?
This being said, when we returned home after the visit to Quinta Vale d'Agodinho there were shy smiles on our faces. The picture is quite fine, but we still have in mind that the odds of the two previous harvests were changed during the harvest by several days of intense rain. And this year it can happen the same. But if it doesn't, then start finding some room in your cellar, you will want to stock up on this vintage's Port!
An ambitious project of the end of the XIX century, with the aim of connecting the northeast of Portugal to the Spanish city of Salamanca, inspired the kings of both countries to work together in a railroad endeavour. On the Portuguese side, the railroad was built along the Douro river while on the Spanish side it was constructed along Agueda river – a tributary to the Douro coming from the south. With this construction, the Portuguese connected the city of Porto to the village of Barca d'Alva, located in the northeast of the country, right on the border with Spain.
Many years later, in 1985, as a result of massive emigration, urban migration or bad demand projection, the Spanish side stopped the train connections to the Portuguese border. Three years later, in 1988 the Portuguese Prime Minister Mário Soares took a similar decision and canceled the connection to Barca d'Alva. The last train stop from Porto was now Pocinho, located 19km northwest of Barca d'Alva. Since then, between Barca d'Alva and Pocinho lies a dead railroad, almost eaten by the nature. But on this narrow path you can enjoy breathtaking landscapes of the Douro valley. There, you feel an outsider, totally out of place. Despite the very dry and arid weather conditions, locals insist in getting something from the land, and plant olive trees, vines, almond trees and sometimes citric trees along the river. These natives never give up!
Few months ago my friend and former blogger here, Pedro, challenged his friends to walk from Freixo de Espada à Cinta to Pocinho in two days. And that is what we did last weekend. First day, on Saturday, we walked from the beautiful, old and generous town of Freixo de Espada à Cinta to Barca d'Alva. Once in Barca d'Alva and after a refreshing dive in the Douro river and a beer at Chico's Bar, we followed the old and inactive railroad and walked a couple of km further west. At 7.30pm, after walking for 10 hours, we found an abandoned house next to the railroad and made it our base for that night.
On the next morning, after sleeping for 7 hours outside under an intense and cool moonlight, and without any incident, we continued to walk along the old railroad towards Pocinho. We got there by 4.30pm, very tired, but on time to catch the train to Porto. On our way to Pocinho we crossed several vineyards, among them Quinta da Granja (Ferreira), a new plantation and hotel of Quinta do Vallado, Quinta da Cabreira (to Quinta do Crasto) and Quinta de Castelo Melhor (Duorum). In total we walked over 50 km, many hours with temperatures above 30ºC. We figured out how hard and boring is to walk along the railroad – stones – railway s – stones – wood stave – stones…. But with good friends and an unforgettable view this marathon is well worth. It was a weekend to remember, and certainly to share with you as this is among the most extraordinary adventures I have ever done.
Oscar
Several years ago, I heard a fantastic story about an old English woman who used to buy old bottles of vintage Port for her own consumption. But rather than drinking the wine, while reading her book or listening to the radio, she would throw it down the drain and retained the sediment. She considered this a delicacy, a delicious spread to flavor her toast. You can imagine the line of wine aficionados who diplomatically volunteered themselves to rid her of such a "nuisance".
Sediment, the solid material that settles to the bottom of a wine bottle will seldom be found on a young bottle of wine. But after several years in bottle, a good quality wine will almost always develop sediment. Nothing wrong with that.
There is, however, a much fresher and younger kind of sediment that winemakers find in wine right after the harvest. It's turbid, looks thick and compact, and smells rustic and earthy. It's made of solid components like dead yeast, small pieces of grape skin and many small particles that result from fermentation.
To dispose of this young sediment, we wait until the solid particles are already at the bottom of the container and then decant the wine. Time and cold temperatures help to sink the particles to the bottom.
The question being, what do we do with the sediment that represents about 1.5%-2% of all wine? If we wait too long, it will continue to concentrate. But there is another option, sediment can be filtered by a machine.
In the video below, you can watch a rotating cylinder filtering out the sediment through a tight filter. On the surface of the cylinder, we put diatomaceous earth, a fantastic filtering agent. The wine, which we don't see in the process, is clarified before returning to the tank. What comes out from the cylinder is a dense, rather dry, not toxic sediment that is later used for the spirits industry. This sediment we sell to distilleries as they can still use it to make spirit, through distillation. It can also be used to make tartaric acid.
But in case you want to have the same experience as the old English lady, drop us a line and we will keep a bit of sediment for you. Or better yet, come over to our winery and enjoy sediment with a glass of wine!
Cheers!
Oscar
Note from Oscar: In September 2013, we co-hosted a tasting of 1983 Vintage Port at the winery, alongside our friend Christopher Pfaff. Christopher runs the website, Passion for Port in Germany, and generously donated almost every bottle poured. Considering how well the tasting went, I challenged Christopher to write an article about the tasting for our site. Thank you Christopher for contributing your thoughts and I hope we'll do another tasting of 1983 Vintage Port in nine years or so.
Sometimes one has a special relationship with vintages. For me, this is 1983, the year of my birth. Though it's not unusual that I've frequently tasted wines from this vintage; however, a horizontal tasting of Ports from various producers is a rare event. In September 2013, we organized a tasting in the Douro region, at Quevedo's winery, to honour the 30th anniversary of the 1983 Vintage.
Oscar Quevedo's son is also born in 1983, and thus also has a special relation with this year. Hence the reason I asked him to complete the following sentences:
The Vintage Ports from 1983 …
OQ: the best Vintage ever produced!!
Special about wines from this vintage is …
OQ: elegance and persistence.

My favourite wine from 1983 is …
OQ: Gould Campbell

At Quevedo was the harvest of 1983 …
OQ: My father says it was not clear that was going to be a very good vintage, only few months after the harvest, when Winter arrived, Ports started to show the complexity and richness of flavour that we can still assess nowadays.
I personally drunk wines from 1983 for the first time …
OQ: probably in the early 1990's

The perfect occasion for drinking Vintage Ports of 1983 is …
OQ: on every birthday party.



Weather and general info: 
1983 was an unusually dry year with a very long winter and a hot summer and autumn, which resulted in extremely highly variant wines. Some producers had suffered greatly from this vintage, including Cockburn's. Their '83 resulted in "Beauty and the Beast" – you're required to open the bottle to know which variant you get.
Initially, the '83 was compact and hard, an unattractive style compared to the fruity and concentrated 85. Thus, this vintage always stood in the shadows of his "big brother". There is, however, a pleasant side effect for consumers, the price. The price is still economical despite nearly 30 years of bottle aging. The wines are rather austere and many wines have notes of dark chocolate and coffee.
Truly outstanding ports were not produced in 1983, but a good selection of very good ports were. Not only that, but they are at a stage of maturity for drinking at an attractive price-pleasure ratio. The best Vintage Ports should continue to develop nicely over the next two to three decades.
For lovers of statistics: after the tasting, each participant, which included some experts like Maria Maia and Jorge Pintão of Poças, Claudia Quevedo and Carlos Raposo from Niepoort, were allowed to give points. Up to 3 points were given to each of their personal favourites . "Wine of the night" was awarded to Gould Campbell (22 points) followed by Niepoort (14 points), Taylor (8 points), Quarles Harris and Grahams (7 points each). The tasting was semi-blind, and my tasting notes – listed below – are in alphabetical order.
Borges: Wide-ripened colour with distinct shades of brown. The palate is elegant and well developed. Error-free and very pleasant to drink now. 17
Churchill – Quinta Agua Alta: The only Single Quinta Vintage Port in the tasting and only the second Vintage Port of this producer, after 1982, ever. In the colour showed a mature brick red, very restrained nose. In the mouth rather light and elegant, ripe fruit with good acidity and well integrated alcohol. Should be drunk now, very good for a SQVP. 17
Cockburn: Did not show his true potential, but that I know only from hearsay, because so far all bottles opened by me (three) were not optimal. 16
Dow: Only slightly aged ruby red; beautiful structure, complex and harmonious; quite a lot of chocolate tones, and drier than others, matured berry fruit. Good acidity balance. Although Dow 80 is better, the 83 will continue to develop for at least two decades. 18
Fonseca: Beautiful mature ruby red, still closed on the palate, needs air. Relatively large amount of acid, neat, rather something elegant, good middle class. 17
Gould Campbell: Great Port, still dark colour with many red tones. Very fruity, full body. Just beginning to mature, has a good acidity and a long finish. For me this evening just beaten by Graham. 18 +

Graham: is also one of the darkest ports of this tasting. Needs a lot of time and air. Very good, full-bodied, medium sweet, fleshy and fruity. Complex with herbs and coffee notes. In my opinion certainly one of the best Graham of the 70s and 80s. Will develop further, long finish. 18 +
Kopke: Faulty bottle. From a good bottle, as I tasted some months ago, this is an elegant, rather far-ripened vintage, with distinct sweetness. NR

Messias: A pleasant surprise, since I did not remembered this Port that well. Also quite wide aged colour. Elegant palate with nice coffee notes and savoury flavours, now in a very nice stage. 17
Niepoort: Beautiful age-appropriate colour, slightly darker than Fonseca. On the palate, slightly sweeter than other, more recent fruit flavours and light toasty notes. Beautiful structure, medium long finish. 17 +
Quarles Harris: Beautiful mature ruby colour, pleasant bouquet. Rather light body, well-developed, impeccable port, however, it lacks something special. 17
Ramos Pinto: Very good colour, one of the darkest ports of the sample. Bouquet still closed, needs air. On the palate, full-bodied, fleshy, good acidity, strong, many fruit flavours and medium-long finish. One of my personal favourites of this Vintage. 18
Real Companhia Velha: Faulty. Not drinkable. NR

Taylor: Beautiful mature ruby red. Good structure, very pleasant to drink now, harmonious and well balanced. Mature fruit flavours, beautifully aged. I think should be drunk within the next decade. 18
Warre: Pretty dark, but also with light brown tones. Very closed nose. Very good Port, rather elegant and well matured, sweetness is recognizable, with coffee notes and behind dark chocolate. Alcohol is perfect involved. Medium length finish. 18 +
Many thanks again to Oscar and Claudia Quevedo for providing the great location and great barbecue!
Christopher Pfaff
When someone asks a winemaker (one that knows where the grapes are coming from) why his wines taste a particular way, they will generally say that the wine reflects the provenience of the grapes. We all say that terroir is key to make the wines taste the way they do. The influence of the soil, age of the vines, vine training, productivity, protection from winds, vine density, sun exposure, rainfall level, and so on, all influence the quality of the grapes in various ways. But for those that know the Douro, location can sometimes be confusing. The Douro valley, extends for over 100km, 250.000 hectares, elevating from 50 to 1000 meters. As Paul Symington recently mentioned in a conference, the Douro vineyards alone is equivalent to approx. 40% of the total area of vines planted in Germany. That's a lot of vines! Not only that, but the microclimates are numerous! The location of the vineyard, its elevation, rainfall level, average temperature and sun orientation make it close to impossible to pinpoint exactly what factor influences a wine's flavor, and in the end, quality. Some weeks ago, on an ADVID seminar, I came across several maps of the Douro elaborated by Gregory Jones from South Oregon University. I put two very interesting maps from Jones in this article so we can all see how temperatures and rain influence the different locations of the Douro. There are a couple of things we can conclude:
as the elevation rises, temperatures drop and average rainfall level goes up
temperatures rise and rain drops as we move away from the coast, this is, as we move West to East;
Now the question is, how can you feel these changes in temperature and rainfall in the wine? I might suggest the following:
the closer to the basin of the Douro, and farther East the vineyard is, the more concentration and well ripened flavors you'll find in the wine – not to mention, more tannins and longer aging potential.
the higher elevation, you'll find greater freshness, elegance and lighter wines, which are ready to drink young.
But maybe I'm crazy? Just maybe you've found a wine that doesn't follow this pattern at all? If so, share it with us! Let us know if you disagree with something I wrote or disagree entirely. We all learn from discussions, so never be shy to ask the winemaker where the grapes are coming from. It's the best way to understand the wines you drink. Oscar
With the harvest being halfway over, let's do a quick and dirty assessment of what's occurred. Surprisingly, we've had a deluge of rain hitting us off and on for approximately two weeks. The good news is that depending on where you are in the Douro, the rainfall and accumulation varied dramatically, meaning that Quevedo greatly benefited from having our vineyards located on the border of the Cima Corgo and Douro Superior. WHY??
Another bit of Trivia to put under your belt is that our main grapes have been ripening at different rates: while Touriga Franca is just now reaching its pinnacle ripeness, Tinta Roriz was jumping off the vines two weeks ago! Not only that, but Tinta Roriz is currently showing better color concentration, complexity and balanced flavors, when compared with Touriga Franca or Touriga Nacional. Hence why we believe that 2014 is going to be the year of the Tinta Roriz!
Currently, our white grapes, and red grapes from the river side (A and B grade), have been dutifully harvested, but there are still plenty of grapes to go! Our plan, sit back and relax! Because despite the vineyards being fabulous for mud wrestling, they're for from ideal for harvesting. We need time for the vines to dry out, to obtain their intense concentration once again – nothing that a few days of sun shine couldn't provide.
In the previous post, I may have mentioned that 2014 could be a vintage year, but no more! The rain killed what looked like a promising harvest, and the Baixo Corgo and even the Cima Corgo just can't take it.
That said, we may not have a Vintage year, but there'll still be plenty of wines that will benefit from the funky weather!
Oscar
Every year, on the 10th of August, we embark on our very first maturity (ripeness) control in our main vineyard, Quinta Vale d'Agodinho. Located on the very top of a hill with 360 degrees of sun exposure, it's fascinating for us to see how the grapes evolve in varying light exposure. Under ideal circumstances, the grapes are of equal size in the same bunch. Not only that, we also want the south facing vineyards – where temperatures tend to accelerate the ripening process due to higher temperatures – to mimic the same level of ripeness as the northern vines.
Fortunately, we've been lucky this year! The temperatures during the day have hovered around +30ºC, while nights have been cool, with temperatures going below 15ºC and sometimes as far as 12ºC. The cool, brisk evening temperatures allow the vine to maintain higher levels of acidity in the berries which will promote longer aging in bottle.
If you rack your brain back to 2012, you'll remember our "riveting" conversation about the important of humidity in the soil. When water levels are low, vines shift to survival mode, and essentially, quit helping the grapes. Fortunately, this is not the case this year! The water levels have been good, but could potentially use a few more buckets of water this August.
The only thing that didn't help, as mentioned in a previous post, were the cold and humid days during fruit set, which reduced the number of fertilized flowers. Here is a table with values for the potential alcohol on August 10th of previous years and the day when we started harvesting:
We still have a long way until the harvest – five or six weeks yet – so many things can change. But at least we can report that 2014 is certainly better than 2012 and probably better than 2013. At this point, it's just a matter of patience; which is difficult when it feels like the day before Christmas!
Oscar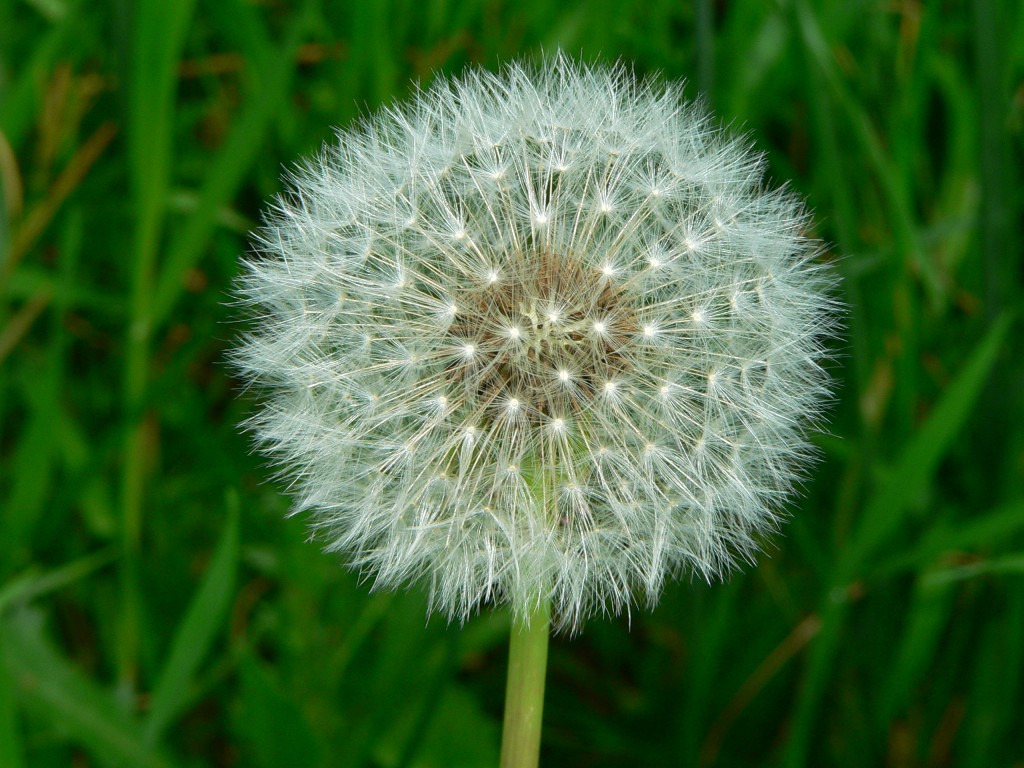 Inspired by an article on Western Farm Press about weeds in vineyards, we were looking at the wild plants we have in our vineyards. The idea is that by analyzing these wild plants we can understand what kind of necessities and needs the soils of our quintas have.
It is getting more and more popular in organic farmed vineyards to have cover cropping systems. These crops may help vines to better develop in a sustainable way. But that would be a topic for another post.
Today I want to talk about those random weeds that show up in our vineyards. We hate to have them in our vineyards. Well, let me explain, we love to have weeds in the vineyards, as long as they are in the right location. We don't like to see them underneath the vines as they are hard to cut, compete in terms of water and nutrients with the vines and reduce ventilation. However, we love when they are in between two lines of vines: they create a habitat for beneficial insect as well as for wild life.
The most interesting part about the article is to understand what the weeds we have growing in the vineyards tell us about the soil. So here are some examples of weeds we have and what they say about our soil:
By knowing the weeds we have in our vineyards we can correct the necessities that our vines have. And by doing that, we can also reduce the weed population itself, and thus reducing the necessity of cutting the weeds or using herbicides.
If you know what the presence of other weeds mean to a vineyards, please share it here.
Oscar
The year of 2014 may be a great year for the production of wine and Port in the Douro. Some of the critical factors that contribute for above the average harvest are aligned, but it is still quite early to be conclusive. Among the positive factors:
Rainy season with precipitation spread during the months of Winter and Spring; we had regular rainfall in pretty much all months so far which means better penetration and irrigation of the soil;
Cold Winter with sporadic snow;
Smaller crop forecasted – large quantities of grapes never help quality – low temperatures and humidity during flowering this year has reduced the number of fertilised berries and thus the overall quantity of grapes;
In terms of quantity we expect to have pretty much the same quantity as in 2013, and in general, I guess there will be no major fluctuations in terms of the whole Douro valley. In terms of Port, the total amount to be produced was not yet disclosed by the IVDP – Port and Douro Wines Institute, but our guess is that it will be in line with last year's 100.000 pipes of must (which is slightly more that 62 million liters of Port) set to 105.000 pipes of must.
However, there are always setbacks for those working on a business that depends so much on nature. The main problem would be related with temperature: a long period of well below or well above the average temperatures could spoil the crop. In the case of the former it would mean full ripeness of the grapes wouldn't be achieved or if the latter happens could mean sun burned grapes or severe water stress of the vine. If temperatures follow a normal pattern and if we have some rain showers in August then we will have hopefully have a very good reason to smile.
Cheers,
Oscar
I have to confess that I have been hiding precious information from you. Not intentionally, but just today realized I have never talked about a special project that kept us busy for a couple of years. There it goes without more delay, we are converting a parcel of vineyards to organic farming! That parcel is around 5 hectares of vines located in Quinta da Trovisca. After a period of three years in conversion, this is, this is after 2015 we will be harvesting organic grapes which we plan to use to produce both Port and Douro wines.
The organic passion in the family goes back to 2006, when my father, Oscar Quevedo – from whom I get the name from, started producing organic olive oil in Valongo dos Azeites, a village 10km south of our winery. It took 7 years but eventually we dare to convert vines to organic farming. There are plenty of additional work on organic farming when compared to regular managed vineyards. One of those extra works is related to floor management. On the video above we can see weeds being removed by hand/hoe over the line where vines are planted. In between the lines we will let weeds grow a bit more and then we will use a tractor to cut them.
Hope to see you soon,
Oscar