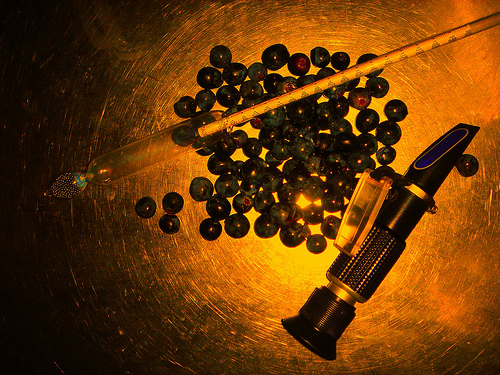 Quick update from Denmark about how things are going in the vineyards. Yesterday in our vineyard in Quinta das Olgas, Mós, center of the Douro Superior, maturity control of the grapes showed already 12,5% potential alcohol. It seems grapes maturation is few days behind the average, but evolving quicker than expected. It is reasonable to expect the beginning of the harvest to be around September 6th. So, you can start packing now and head to the Douro to help us in the most important and exciting task of the year. We will have fun!
BTW, can anyone send us some rain? Vines would really appreciate it and so do we!
Oscar
If you enjoyed this post, please consider leaving a comment or subscribe to the feed and get future articles delivered to your feed reader.