2013 Harvest in the Douro – time to crush the grapes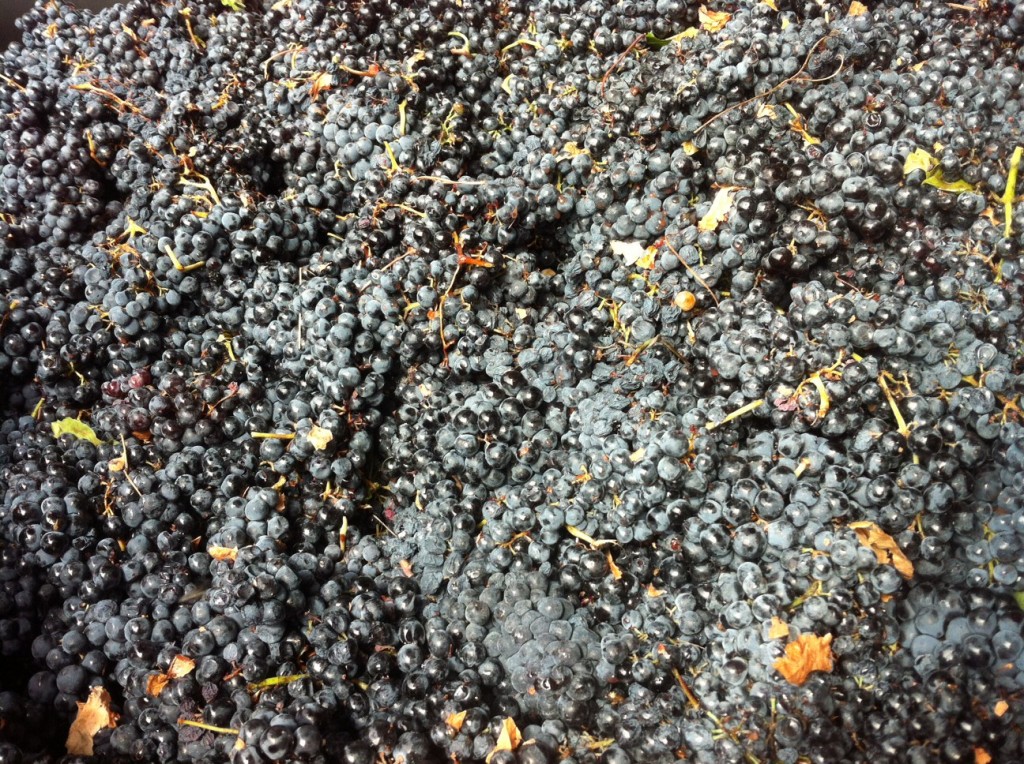 Harvest is now underway. We were waiting for quite some time until having the feeling that grapes were in perfect conditions to be harvested. And finally we started harvesting the red grapes from our most important vineyard, Quinta Vale d'Agodinho.
As I am writing, on Tuesday noon, the weather, which has been clear and quite warm during the last weeks, is now a bit cloudy. Temperatures started to drop this last night and forecast brings rain for the next days. Unfortunately, it does not like we will have few showers, but a long period, with more than one day of rain.
In case the wind does not dry out the vines, grapes can stay in precarious conditions, which eventually can evolve to rot.
Well, but the good news is that the grapes that are now arriving look beautiful, and enjoyed a long and slow maturity, which is something that we always wish to have but not always happens. And who knows if we will be able to make a single quinta VIntage…
Oscar