Can you remember an old post of white vines being planted in Quinta da Trovisca? You do? Now you can see how our little new vines are growing! They are now around 30 cm big and showing great vitality. Some will already produce a few bunches this year, which we will cut and use as fertilizer. The quality of these grapes is not good enough for making wine and growing these bunches represents a huge effort for tiny and fragile vines like these to mature the grapes. The survival rate is, so far, outstanding high, over 98% of the vines survived. But the hardest period is now starting and it won't finish before September, when temperatures start to go down.
We are irrigating every other week with around 15 liters of water (we can't irrigate too much as the vines have to get used to this dry weather and develop deep roots to find water in the soil). Some will certainly not be able to go through the Summer… the Douro is not an easy region for the vines.
I also posted a photo I made of this new vineyard last April and also another one sent by my friend and our active commentator on this blog, Thomas Kern, taken when he overflow the Douro valley a few weeks ago. Oscar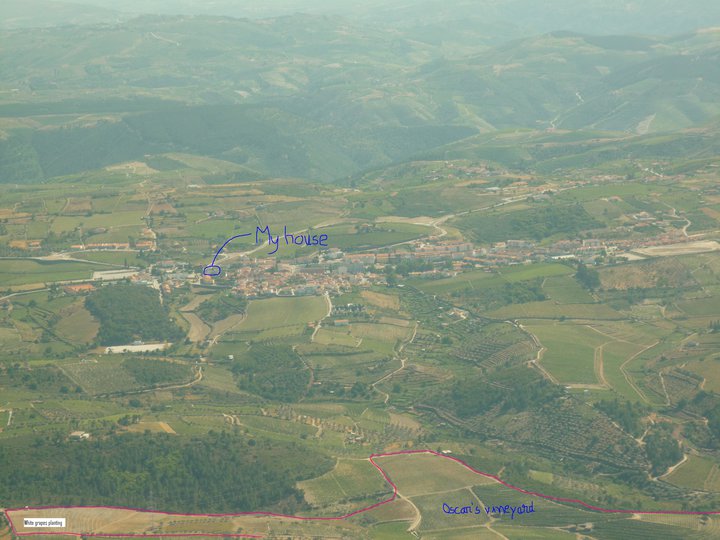 If you enjoyed this post, please consider leaving a comment or subscribe to the feed and get future articles delivered to your feed reader.