At Quinta da Alegria we have moved to the second step of vine planting. After flattening the soil and eliminating the old terraces we are now using a bulldozer to build 2.30 meter width terraces. Due to the steepness of the land, we will only plant one line of vines per terrace. If we planted two, which is what we see most of the time, the bigger height of the terrace would increase the risk of landslide. In order to better retain the rain, we are preparing the soil with 3% inclination inward and 3% along the terrace. This inclination allows more retention of the rain, at the same time that also avoids landslides.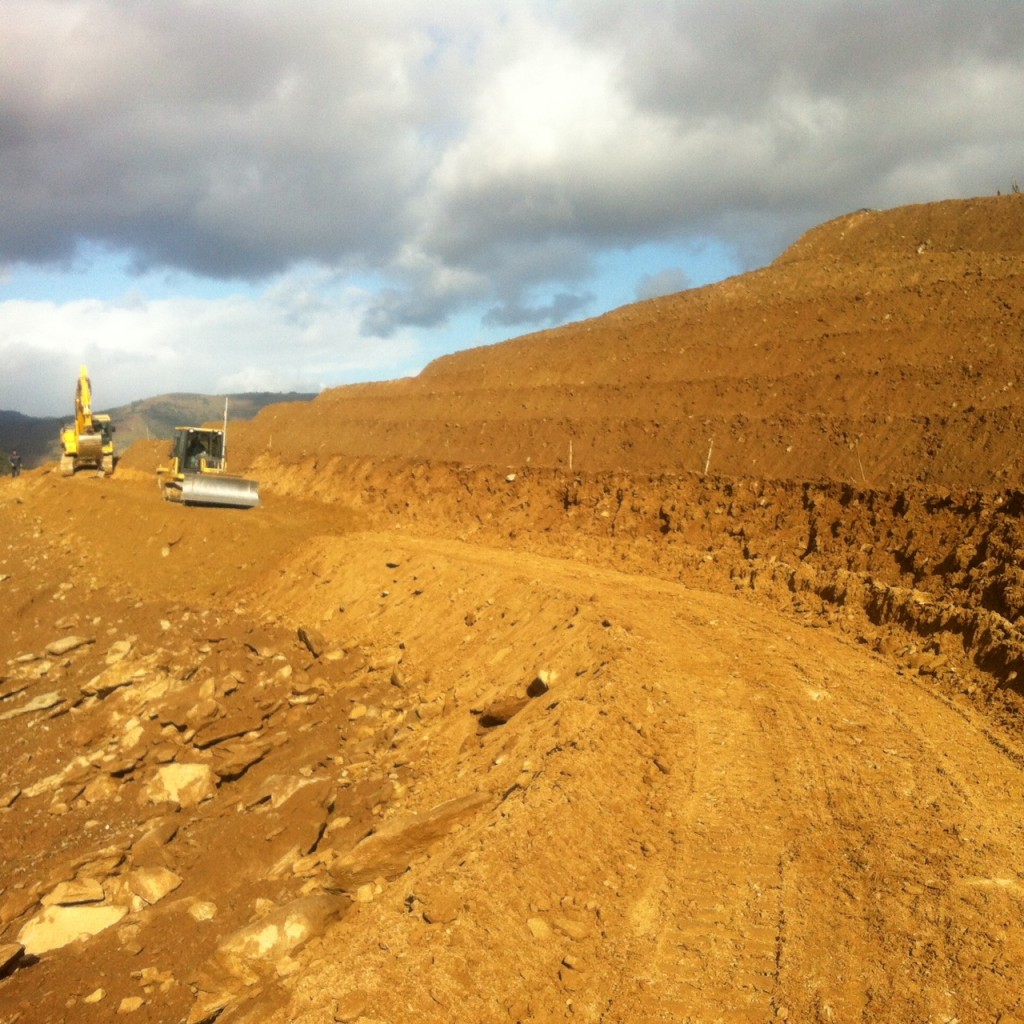 Once the soil is saturated with water, the 3% inclination along the terrace allows the water to flow towards the road where it is then directed to the river. To precisely calculate the slope, an infrared laser is used (you can see it tied to a pole on the front of the bulldozer). The length of the terrace depends on the roads we have opened. After opening the terrace, an excavator will move the soil and remove the bigger stones at the same time that it adjusts the final leveling.
So far we have around 2 hectares of soil prepared for planting, which will start at the beginning of March. That is the next step and we will share it here with you.
Oscar

Quinta da Alegria is one of the properties (the other one is Mós) that belongs to my mother's family. It was first planted by my great grandfather in the beginning of the last century. At that time, as it was forbidden to export Port Wine directly from the Douro, grapes were used to make Port at the property that would then be shipped in rabelo boats to Vila Nova de Gaia. Later, in the 80s, my grandfather Joaquim Morais Fernandes together with my grandmother Judite, replanted this quinta with new vines. My grandparents passed away last decade and the property was inherited by my uncles and mother. Now, in 2014, we put all efforts together, and the family decided to replant around 13 hectares of vines in the middle of the property – the upper is planted with older vines and the lower part, underneath the rail road, has orange and tangerine trees. We have been so busy and excited with all this new challenge. Quinta da Alegria is located in a beautiful place, facing southwest, just few kilometers west of Valeira dam.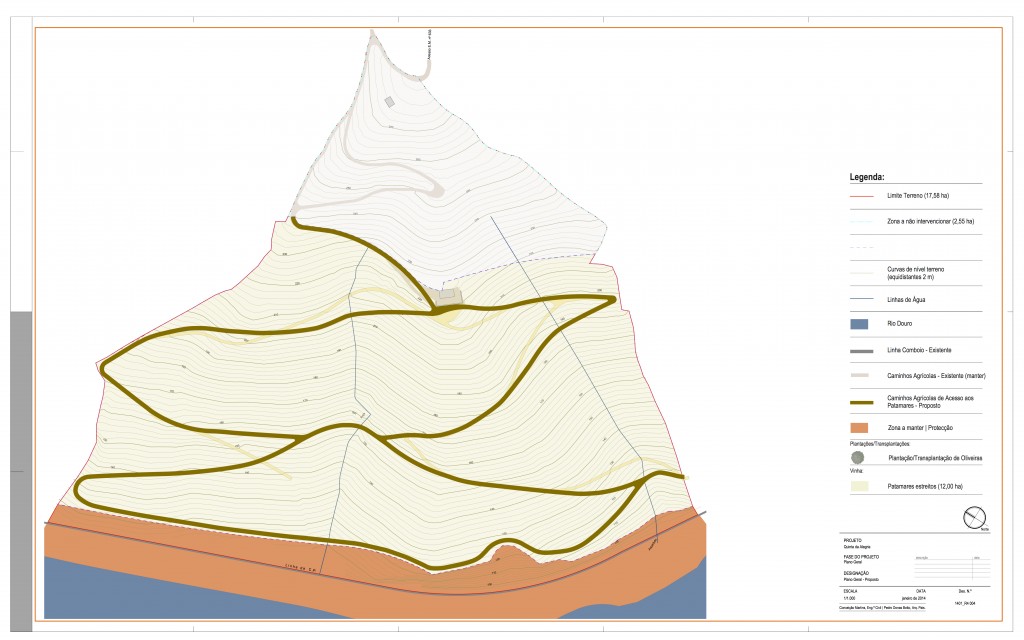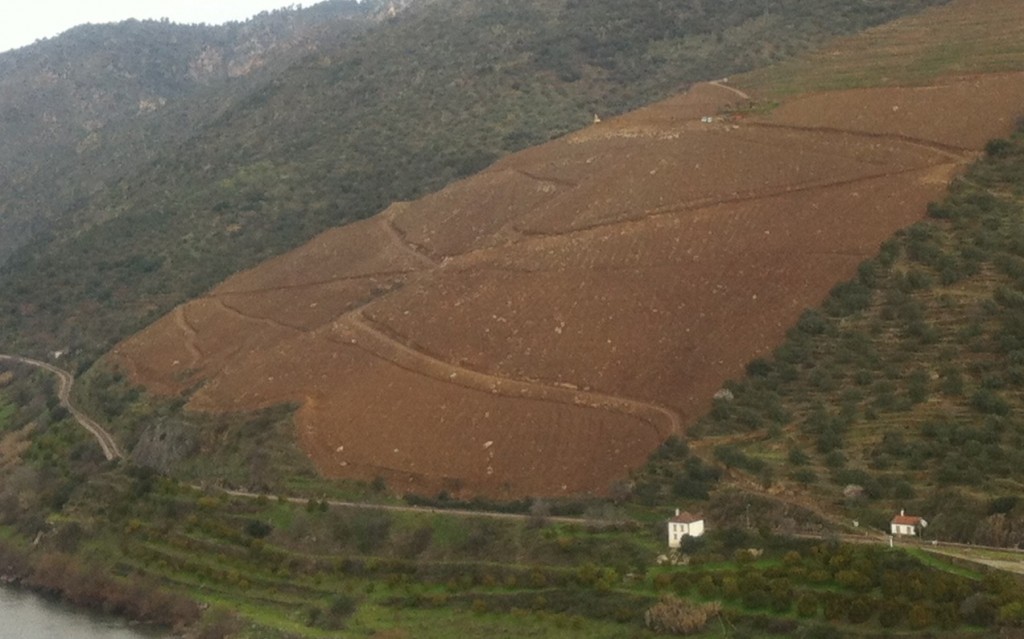 Works are now starting and I thought you would like to know, step by step, how to plant grape vines in the Douro. The first thing to do was to remove the wires and posts that sustain the wires. After that, a bulldozer came to flatten the soil, eliminating the previous terraces. This video shows pretty well this first step.
The next step includes leveling the soil and opening new terraces. Will be posted soon.
Cheers,
Oscar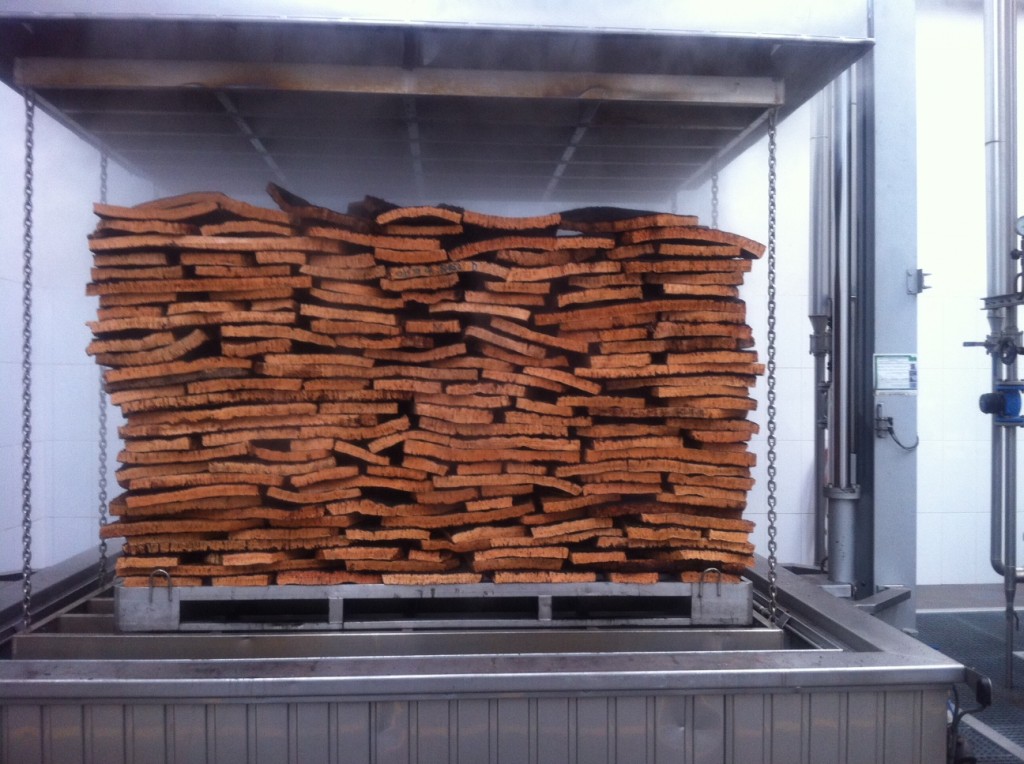 Cork plays a critical role in the wine business. It has historically been the most used closure and nowadays it closes around 70% of all the wine bottles in the world. However, in the last decades both screw caps (made out of aluminum, with around 19% market share) and synthetic corks (made out of plastic, with around 11% market share) became more and more popular. Why? I would point two main reasons:
screw cap is easier to use than cork, avoiding the need of a cork screw to pull the cork out of the bottle;
both screw cap and synthetic cork are trichloroanisole (TCA) free, while few decades ago cork had problems of TCA contamination (which above a certain level may spoil the wine)
Despite that, cork is still the most used closure. Why are wine producers so keen in using cork? I've recently visited Corticeira Amorim factory and tried to understand a bit more about the motivation for using cork. I've also read few article about which closures to use for wine and found some stunning research (check bibliography at the bottom of this article). Putting the environmental question apart (cork comes directly from the bark of the cork tree grown naturally), there are two factors that help cork to be the closure that ensures the best quality for a bottle of wine:
all the oxygen that passes to the wine comes from within the cells of the cork, and not from the outside; thus cork stoppers are effective barriers to the transmission of exogenous aerial volatile compounds, while synthetic closures allow contamination and oxidation from outside.
given their relatively high oxygen permeability, synthetic closures promote the wine's development towards oxidation faster than the other closures. In contrast, reductive off-flavours have been reported to happen more frequently in wines sealed under screw cap, which is argued to be related to their low oxygen permeability compared with other closures.
Regarding to Port Wine, back in 2008 I knew of one Port producer, Castelinho, using not only natural cork. They were using synthetic corks is some of their references. Curren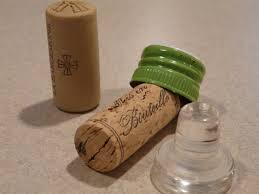 tly, don't know any. However, legislation does not allow the use of screw cap but only natural and synthetic corks  (the only exception is the very small size bottle which can be sealed with screw cap). Though I'm sold to natural cork for Port, I disagree with the prohibition of using other closures. Producers should use what they think is better for their wines and Ports. Through experiments of different closures, we could see and taste how different closures perform in a bottle of Port. And eventually we might come to the conclusion of what closure is the most indicated for Port. But through our own experiencing, not by law.
Oscar
Bibliography – If you want to know more about these three closures I suggest you to read: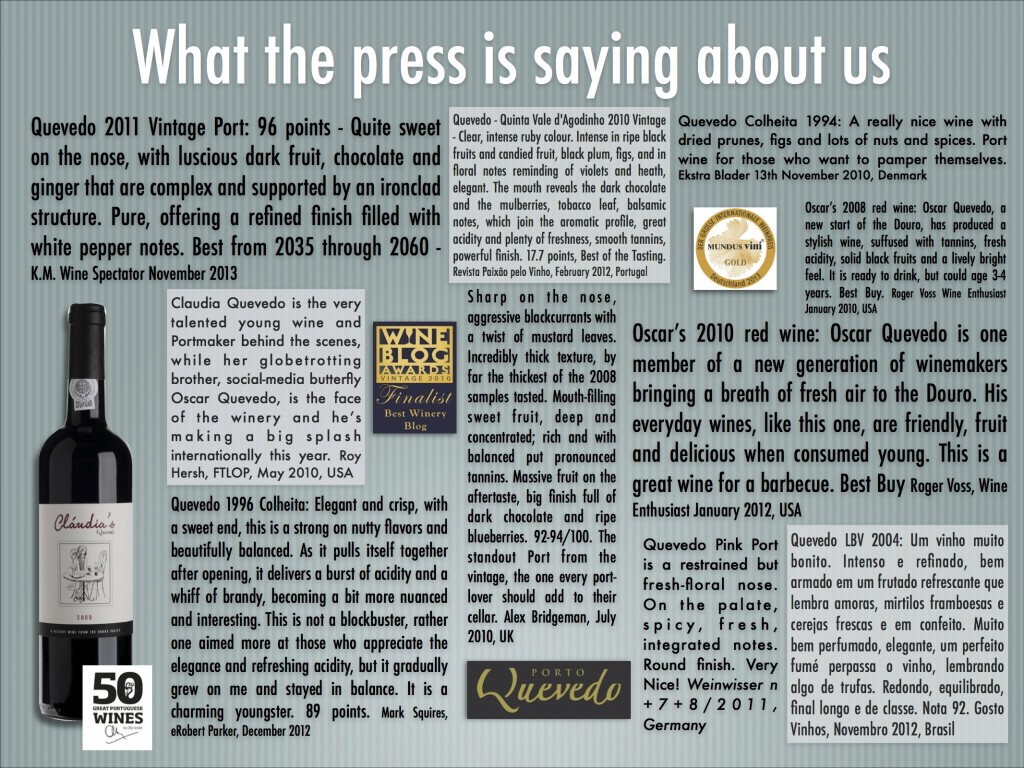 As the year is about to finish, we thought that could be fun to share with you what has been said recently on the press about our Ports and wines. We tried to combine in this press clipping one quote from each Port and each wine, combining a diversity of publications.
2013 was a great year for us, so we just hope that 2014 is as good.
Happy New 2014!
Oscar
Wine geeks like rituals. We care about which glasses to use, which way to pass the bottle, decanting time or serving temperatures. We take these "necessary" steps to fully enjoy a bottle of wine on any occasion. Another ritual that you may also care about is how to open the bottle and which cork screw to use. For very old bottles which might have a wet cork that may not come out in a single piece, port tongs can make the whole difference.

How to use Port tongs? Instead of pulling out the cork, we directly remove the top of the neck. The video above will show you how to do it but basically, the tongs are heated (I prefer to use ember rather than the stove), then clamp the tongs around the neck of the bottle right above the line of the bottom of cork for 30 seconds and then put a cold wet towel (I sunk the towel in an ice bucket) around the neck in the same place. If the tongs were really hot this temperature change will cause the glass to break. Voilà, you made it. Time to decant the wine and enjoy it with your company. If you didn't make it, try again and make sure the port tongs are red-hot before clamping them to the bottle!
Cheers,
Oscar
Winter is approaching quickly at the same pace that days get shorter. Temperatures in the Douro have been barely positive, which is quite normal for the season. Usually, at this time of the year rains often. Once or twice a week I would say. However, after the long days of rain in October which helped to spoil the grapes and part of the harvest in the Douro, very little rain came afterwards. These last days the moisture is coming only from the compact fog that has been covering the valley. Although this makes it harder to handle winter as the humidity is very high, the fog actually creates stunning landscapes. And this photo is a good example of those landscapes. The photo was taken in the way to Tua village, on the north bank of the river.
Next time you plan to come to the Douro, you may want to consider a visit on winter. It is a quite different scenario, but If you do so, just make sure you bring a good coat.
Cheers,
Oscar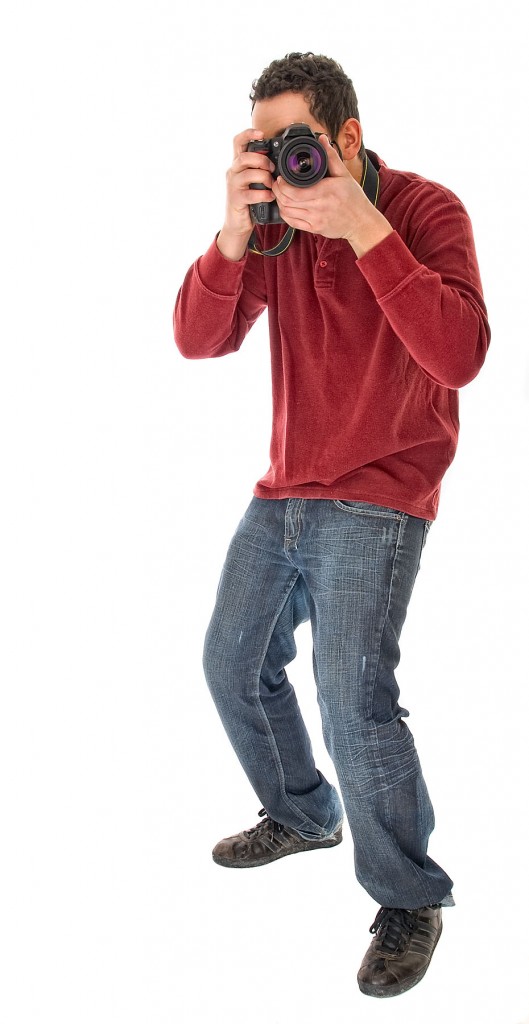 Dear reader, we are in process of refreshing our blog and would love to use photos from you that you took when you visited us. We can't promise to use all the photos you send, but in case we use any, we do promise that your effort won't be fruitless. You are always welcome to taste our wines and Ports at the winery but when you it you get a free bottle. So you if want to share with us and with our community some of your photos, please send me an email to oscar at quevedo port wine dot com.
Oscar

First let me say that we don't like to brag, but our Quevedo 1996 Colheita has been popular on the wine competitions, being awarded both in Europe and in the US. Thus, we thought we should share this with you. First was Mundus Vini that in September awarded it with a gold medal in their annual event. Then, in November, in the Fifth Annual Palate Press Grand Tasting it received another Gold Medal. It really looks like this 1996 is a gold conquer! If you want to read the tasting reviews, which are quite interesting to see how they evaluated the Port, please click on Quevedo Colheita 1996 gold medal on Mudus Vini and Palate Press. If during the next months you see our bottles of 1996 Colheita with a award sticker on it you know where is it coming from. We have been discussing with friends if the consumer is more tempted to buy wines that have a medal sticker on the bottle. It is time to test and if you want to know the results emails us is 6 moths.
Practical information that you may want to know: we have just finished to bottle what is the last batch of this first edition of 1996 Colheita (we made three bottlings between 2010 and 2013). The remaining volume we have, a bit more than 10.000 liters, will remain aging in oak pipes and in tonel for the next decades, before we touch it again and put it in bottle.
Cheers,
Oscar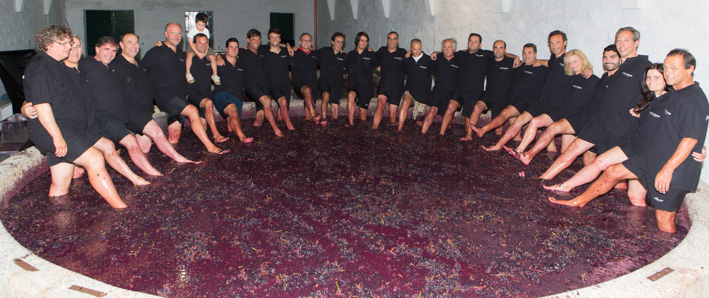 Many things have happened in your life and in ours in the last two months:
we finished harvest and started making the first blends of 2013 wines and Ports;
we started to prepare the land to replant around 11 hectares in the lower part of our family's Quinta da Alegria
we have been organizing and participating in tastings around the world to make sure more people get to know our Ports;
a new person joined us to help us with viticulture and with the DOC Douro wines – Teresa Batista – who will soon share her adventures here in the blog;
our dog had puppies;
and many other things.
Looking back at the these two months, there is something that stands out related with the 2013 harvest, and which will certainly last for many years, if not decades: for the first time in the known history of Port, 20 of the biggest bottlers of Port took their own grapes to a lagar and trod the grapes together with the goal of making a Vintage Port. The place where all this happened was at Niepoort's Port winery in the village of Vale de Mendiz, few kilometers north of Pinhão. The man with the idea and with a plan that organized the whole event was Axel Probst from the World of Port. The name that Axel gave to this event was masterly picked: O·PORT·UNIDADE being the meaning the last part, as you have certainly already realized, unity. The profit made with this event is going for charity, donated to Bagos d'Ouro, a local charity organization which takes care of children.
I know that you deserved to know from me about this great idea right on the day it happened, but only last week in Belfast, at my hotel room, I had the opportunity to write it.
A big obrigado to Axel for putting all these people together and for spreading the "Wor(l)d" of Port. Press Release can be downloaded here.
Oscar
Foto: Dirk Niepoort (Niepoort), Antánio Agrellos (Quinta do Noval), António Saraiva (Rozes), Jorge Dias (Dalva), George Sandeman (Sandeman), Charles and Martin Symington (Symington), Francisco Ferreira (Quinta do Vallado), Miguel Roquette (Quinta do Crasto), Oscar Quevedo (Quevedo), Manuel Cabral (IVDP), Carlos Flores (Andresen), Tiago Alves de Sousa (Alves de Sousa), Jorge Manuel Pintão (Poças), João Roseira (Quinta do Infantado), João Nicolau de Almeida (Ramos Pinto), Paulo Coutinho (Quinta do Portal), Pedro Sá (Vallegre), Manuel Silva (Rozes), Jorge Borges (Pintas), Sophia Bergqvist (Quinta de la Rosa), Pedro Silva Reis (Real Companhia Velha), António Amorim (Quinta Nova), Luisa Olazabal (Quinta do Vale Meão) and Luis Sottomayor (Ferreira).

Few weeks before staring the harvest back in 2011 we were quite confident that the grapes were in very good conditions to make something good. Then, when the grapes were already at the winery and fermenting, our expectations about an excellent vintage were slowly growing up. Then you start to feel a little nervous, a kind of butterflies in your stomach (right, the same as when fall in love) as the time goes. It is when you ask: did I made something special? Talk to other producers and they say the same, what they have is also very special. Winter arrives, temperatures go down, sediment too, and the Ports bravely resist maintaining colors and flavors. First check point passed and in with great stamina. And it doesn't stop of getting better and better. As you start sharing your blend for the 2011 Vintage you see people smiling. More and more smiles. Got it approved by the Port Wine Institute, start to allocate the first cases, then more, and more up to the point that you have more than 50% sold and it is still not even bottled. Then more and more people want to taste, the press is also impressed by the quality of the 2011 Vintage Ports, up to the point that Jancis Robinson says this about the Douro "I believe it impossible to think of any other wine region anywhere in the world that has produced better wine in this year," and then comes Wine Spectator to say this about our Quevedo 2011 Vintage Port:

And then you realize this is not a dream and you are quite awake. And you smile again.
Oscar