First let me say that we don't like to brag, but our Quevedo 1996 Colheita has been popular on the wine competitions, being awarded both in Europe and in the US. Thus, we thought we should share this with you. First was Mundus Vini that in September awarded it with a gold medal in their annual event. Then, in November, in the Fifth Annual Palate Press Grand Tasting it received another Gold Medal. It really looks like this 1996 is a gold conquer! If you want to read the tasting reviews, which are quite interesting to see how they evaluated the Port, please click on Quevedo Colheita 1996 gold medal on Mudus Vini and Palate Press. If during the next months you see our bottles of 1996 Colheita with a award sticker on it you know where is it coming from. We have been discussing with friends if the consumer is more tempted to buy wines that have a medal sticker on the bottle. It is time to test and if you want to know the results emails us is 6 moths.
Practical information that you may want to know: we have just finished to bottle what is the last batch of this first edition of 1996 Colheita (we made three bottlings between 2010 and 2013). The remaining volume we have, a bit more than 10.000 liters, will remain aging in oak pipes and in tonel for the next decades, before we touch it again and put it in bottle.
Cheers,
Oscar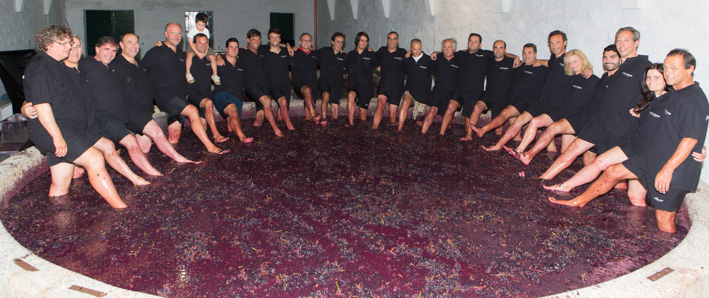 Many things have happened in your life and in ours in the last two months:
we finished harvest and started making the first blends of 2013 wines and Ports;
we started to prepare the land to replant around 11 hectares in the lower part of our family's Quinta da Alegria
we have been organizing and participating in tastings around the world to make sure more people get to know our Ports;
a new person joined us to help us with viticulture and with the DOC Douro wines – Teresa Batista – who will soon share her adventures here in the blog;
our dog had puppies;
and many other things.
Looking back at the these two months, there is something that stands out related with the 2013 harvest, and which will certainly last for many years, if not decades: for the first time in the known history of Port, 20 of the biggest bottlers of Port took their own grapes to a lagar and trod the grapes together with the goal of making a Vintage Port. The place where all this happened was at Niepoort's Port winery in the village of Vale de Mendiz, few kilometers north of Pinhão. The man with the idea and with a plan that organized the whole event was Axel Probst from the World of Port. The name that Axel gave to this event was masterly picked: O·PORT·UNIDADE being the meaning the last part, as you have certainly already realized, unity. The profit made with this event is going for charity, donated to Bagos d'Ouro, a local charity organization which takes care of children.
I know that you deserved to know from me about this great idea right on the day it happened, but only last week in Belfast, at my hotel room, I had the opportunity to write it.
A big obrigado to Axel for putting all these people together and for spreading the "Wor(l)d" of Port. Press Release can be downloaded here.
Oscar
Foto: Dirk Niepoort (Niepoort), Antánio Agrellos (Quinta do Noval), António Saraiva (Rozes), Jorge Dias (Dalva), George Sandeman (Sandeman), Charles and Martin Symington (Symington), Francisco Ferreira (Quinta do Vallado), Miguel Roquette (Quinta do Crasto), Oscar Quevedo (Quevedo), Manuel Cabral (IVDP), Carlos Flores (Andresen), Tiago Alves de Sousa (Alves de Sousa), Jorge Manuel Pintão (Poças), João Roseira (Quinta do Infantado), João Nicolau de Almeida (Ramos Pinto), Paulo Coutinho (Quinta do Portal), Pedro Sá (Vallegre), Manuel Silva (Rozes), Jorge Borges (Pintas), Sophia Bergqvist (Quinta de la Rosa), Pedro Silva Reis (Real Companhia Velha), António Amorim (Quinta Nova), Luisa Olazabal (Quinta do Vale Meão) and Luis Sottomayor (Ferreira).

Few weeks before staring the harvest back in 2011 we were quite confident that the grapes were in very good conditions to make something good. Then, when the grapes were already at the winery and fermenting, our expectations about an excellent vintage were slowly growing up. Then you start to feel a little nervous, a kind of butterflies in your stomach (right, the same as when fall in love) as the time goes. It is when you ask: did I made something special? Talk to other producers and they say the same, what they have is also very special. Winter arrives, temperatures go down, sediment too, and the Ports bravely resist maintaining colors and flavors. First check point passed and in with great stamina. And it doesn't stop of getting better and better. As you start sharing your blend for the 2011 Vintage you see people smiling. More and more smiles. Got it approved by the Port Wine Institute, start to allocate the first cases, then more, and more up to the point that you have more than 50% sold and it is still not even bottled. Then more and more people want to taste, the press is also impressed by the quality of the 2011 Vintage Ports, up to the point that Jancis Robinson says this about the Douro "I believe it impossible to think of any other wine region anywhere in the world that has produced better wine in this year," and then comes Wine Spectator to say this about our Quevedo 2011 Vintage Port:

And then you realize this is not a dream and you are quite awake. And you smile again.
Oscar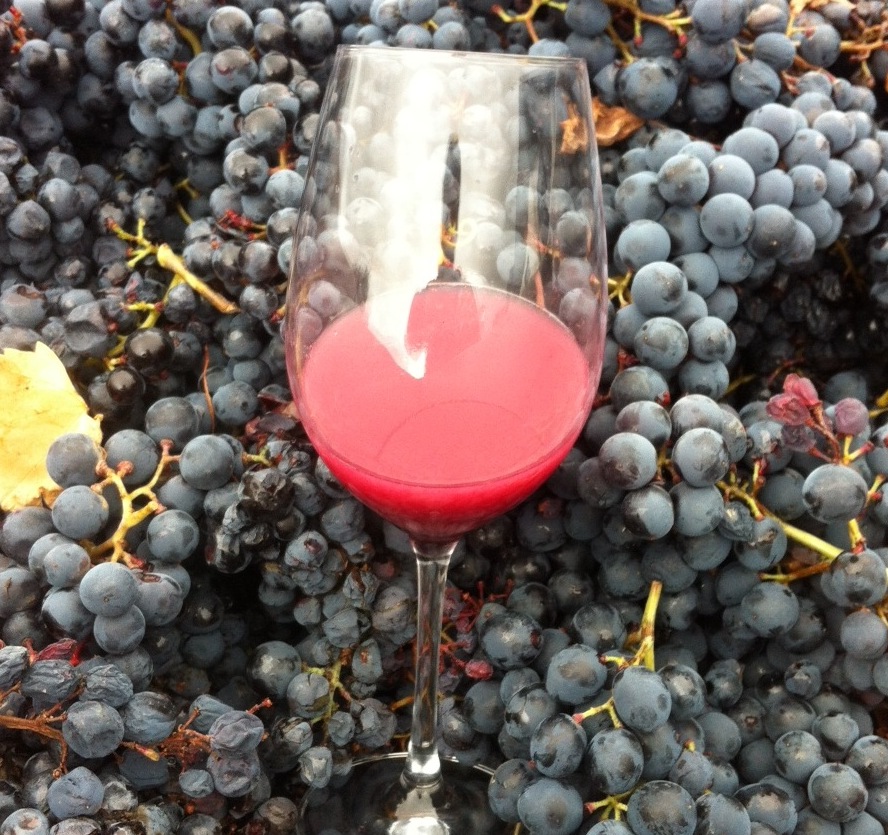 Time doesn't stop and we are slowly approaching the end of the harvest. Contrary to the norm, this year it rained during the picking and this fact played a very important role in the overall quality of 2013 wines. If we would divide the harvest in two parts we would have the weeks before and after the 27th of September. Until the 27th we harvested those parcels at lower altitude, which reach full ripeness early. At that time, in our mind we were thinking that grapes would improve if they could stay a few more days in the vine. After the 27th we asked ourselves why did we wait for so long to harvest the grapes. Thus, it is fair enough to ask what happened on September 27th… If you read the previous post about the 2013 harvest in the Douro you may have some clue. It rained for almost one week and as consequence, the quality of the grapes was threatened and affected. In areas with some slope and without retention of humidity the rain went down the hill and grapes were not that much affected. But those vines planted in flat soil with more humidity and low ventilation showed some rotten grapes. And one of the varieties that was most affected was Touriga Franca, which grows with a compact bunch and has thin skin.
As a very first impression so far, I would say that wines in general present a good dark ruby color, with fresh aroma, medium bodies with slightly short finish. Lets see how they develop during the next weeks/ months but the lack of concentration is a bit surprising. Well, maybe not that much unexpected if we have in mind that vines didn't have enough water to finish the maturity of the grapes during September, mostly in the lower altitude areas. Of course there are exceptions to this lack of volume: those vines that produce very low yields, with small berries in which we can get and extract more tannins and structure. Time will tell us.
Oscar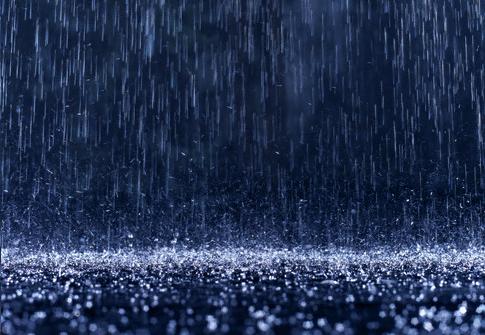 That's what Vladimir Nabokov said about the rain, and it should be also the way we feel. But it is not easy just to be indifferent. After so many weeks praying for a good week-end of rain some weeks before the harvest started, it comes right now, when all Douro producers were harvesting the best grapes for the best wines.
The year hasn't been amazing climate-wise and the fact that now we have rain is just complicating things a bit more. On the top of that, it is not only one night of showers, it shall be a full week of wet weather that threatens our plans for the wines of 2013.
So far, grapes are resisting but it will be a challenging test to see how many days can grapes handle of this humidity without braking the skin of the berry and it starts to get rot.
Oscar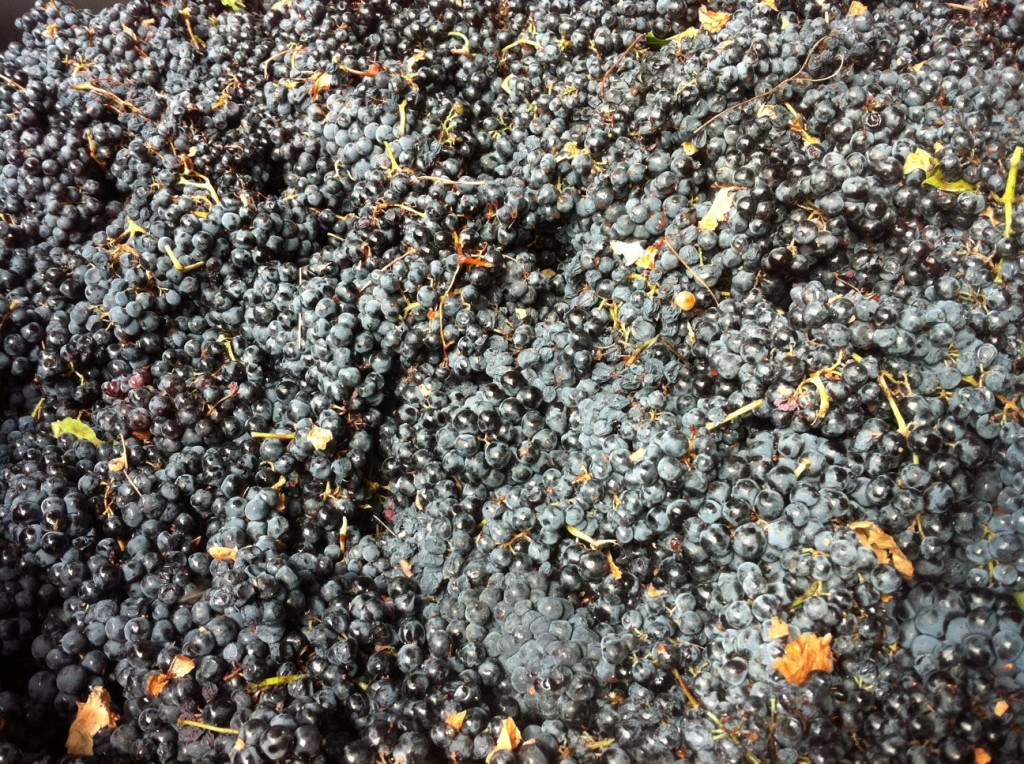 Harvest is now underway. We were waiting for quite some time until having the feeling that grapes were in perfect conditions to be harvested. And finally we started harvesting the red grapes from our most important vineyard, Quinta Vale d'Agodinho.
As I am writing, on Tuesday noon, the weather, which has been clear and quite warm during the last weeks, is now a bit cloudy. Temperatures started to drop this last night and forecast brings rain for the next days. Unfortunately, it does not like we will have few showers, but a long period, with more than one day of rain.
In case the wind does not dry out the vines, grapes can stay in precarious conditions, which eventually can evolve to rot.
Well, but the good news is that the grapes that are now arriving look beautiful, and enjoyed a long and slow maturity, which is something that we always wish to have but not always happens. And who knows if we will be able to make a single quinta VIntage…
Oscar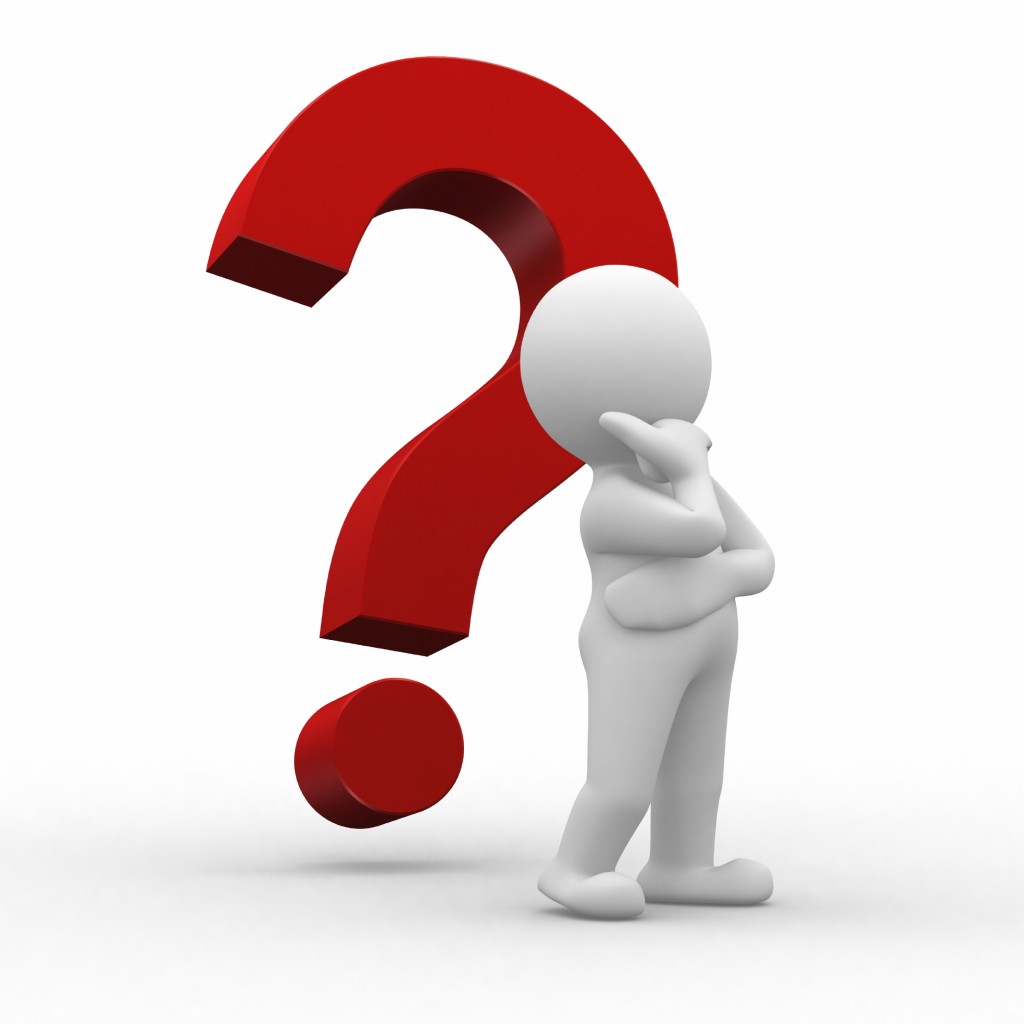 The harvest of 2013 is revealing quite interesting. After several weeks with very little rain, the long showers we had last week-end changed a bit the expectations for this harvest. If until late August we could expect an average vintage (or even below), this rain, which helped vines and grapes to rehydrate, is rising the hopes for a good vintage.
The point now is to take the decision on when to start harvesting the grapes for Port. White grapes for still wines are almost all harvested all over the Douro. Red grapes for still wines start now to be harvested by those winemakers that look for freshness and elegance in wines (others that prefer more ripened and concentrated flavours are still waiting few more days).
And for Port, the potential alcohol level of the grapes (sugar found in the berries) is at this stage higher than last year, but the phenolic ripeness is not complete yet and few more days waiting shall help to improve the quality of the grapes.
Of course we can wait for the best time for harvesting because the weather has been clear and sunny. If it was forecast rain for the next days, more people would be harvesting and getting the grapes to the winery soon. But the weather is helping and therefore we will wait. We expect to start harvesting Monday next week, September 23rd, with a small team of pickers as there is no rush to get all quickly to the winery. Grapes are improving each day and we can still safe the 2013 harvest.
Oscar
Related articles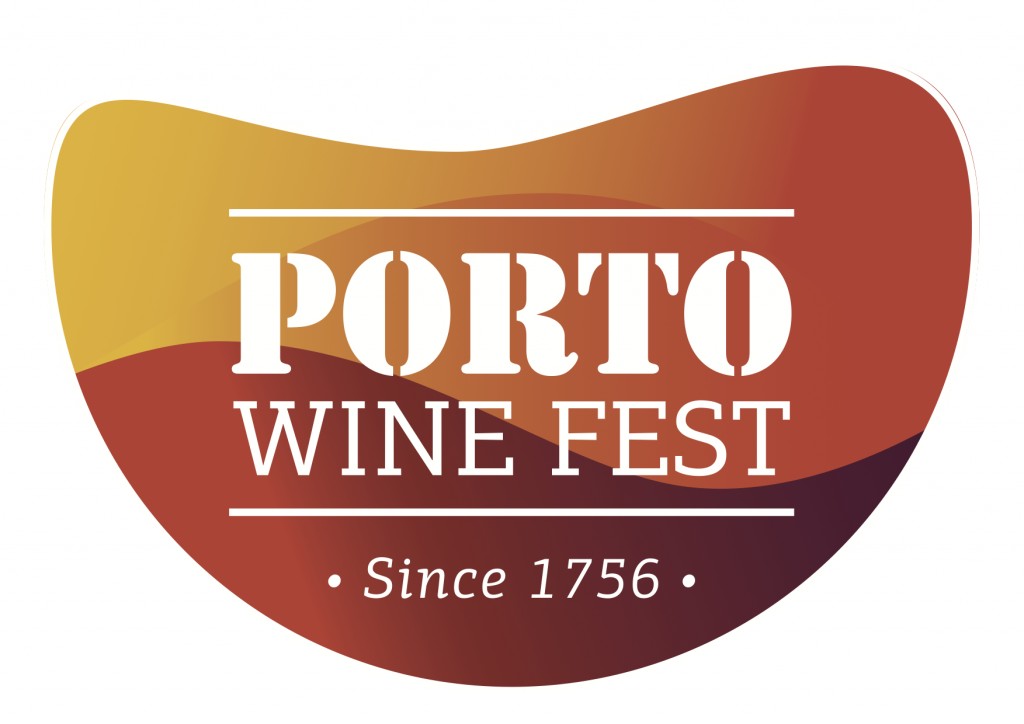 September 4th marks the beginning of the second edition of the Port Wine Fest. This is an event dedicated to celebrate Port in the heart of Vila Nova de Gaia, the twin city of Porto, from September 4th to 8th 2013. Historically, the Vila Nova de Gaia docks embraced the aging of Port wines. Nowadays, we can still see and visit over a dozen of houses that age their Ports in this area, located over 60 kms west of the Douro valley.
The Port Wine Fest will take place at the riverside of Vila Nova de Gaia, right on the dock area and it will be a good opportunity for the Port lovers to try the recently declared 2011 Vintage Port. Few dozens of producers will be there to share opinions, ideas and to convert even more visitors into Port.
Besides Port, visitors will also have the chance to try dishes prepared by renowned Chefs, to participate in workshops about Port and Douro and to attend tastings of the producers' Ports. To take full advantage of the Port Wine Fest I recommend you to check the full program of the Port Wine Fest.
After visiting the festival, we encourage you to visit Quevedo's lodge in Rua de Santa Marinha 77, 200 meters away from the festival and listen to the Portuguese traditional Fado music while enjoy a last glass of Port.
See you there,
Oscar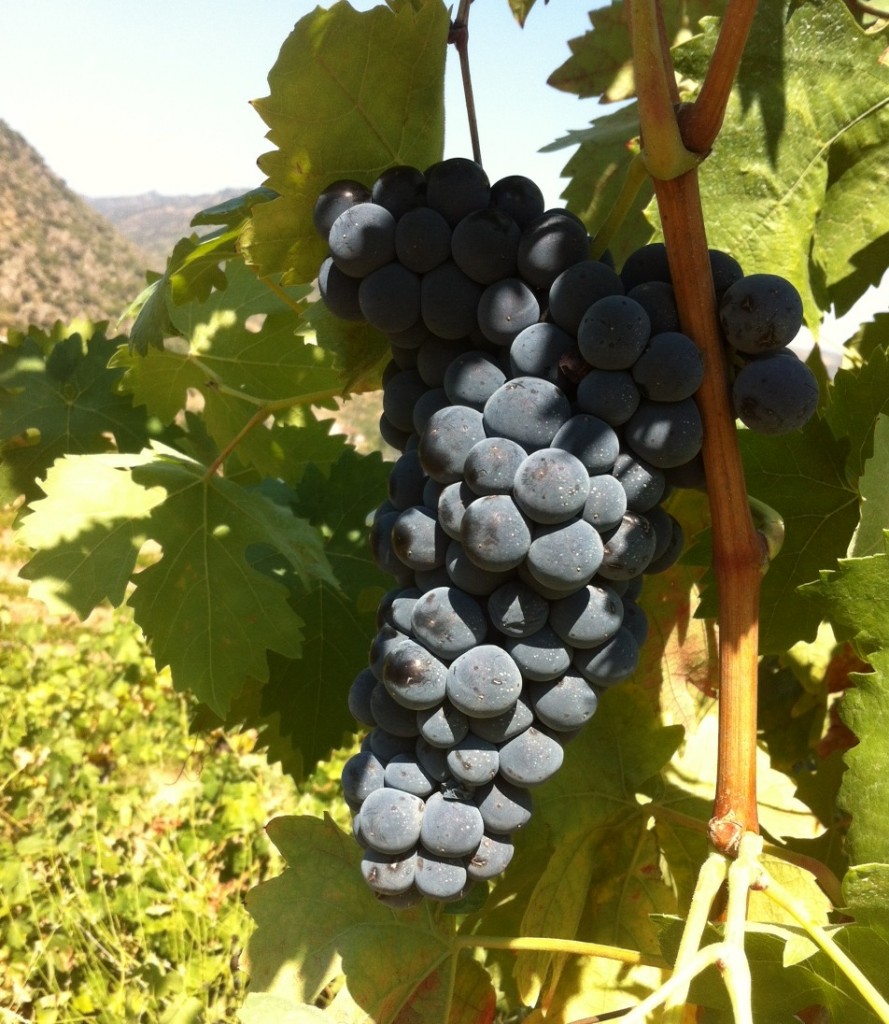 With more than half August gone, grapes in the Douro valley are in the last stage of growth. While in the higher lands there are still some grapes changing color, as veraison is not finished yet, in the lower parts red grapes are now fully colored.
We carried out the first maturity control on August 10th, as usual, and actually we got some unexpected values for the sugar level. Contrarily to what we would expect, the current sugar level in the grapes is already getting close to 11%, around 4-6 weeks before harvest. Therefore, this year we can expect grapes with higher alcohol levels than in 2012. The seed is now changing color from green to gray/ brown and the shooting of the vine starts to get harder with color changing from light green to light brown. Hard to forecast the beginning of the harvest in Quinta vale d'Agodinho, but would guess around the 18th of September. Here are the figures for the past years:
On August 10th of the following years the potential alcohol at Quinta Vale d'Agodinho was as mentioned; harvest started on the day stated.
One of the things that is not so good right now is the fact that within the same bunch, different berries show different levels of maturity. This is a signal of low homogeneity of the grapes. The fact that we haven't had a sufficient amount of rain during the last weeks/months is making it more difficult for the vines to handle maturity. Temperatures have been between 34-38ºC at noon and if it stays this high for few more weeks without rain, the vine may shut down and stop maturity. If this happens, the vine will protect itself but it will damage the quality of the grapes. The vine would stop accumulating water, sugar and nitrogen compounds in the berry. And this would lead to a bad crop.
We will have to wait and see, with loads of patience!
Oscar
Related articles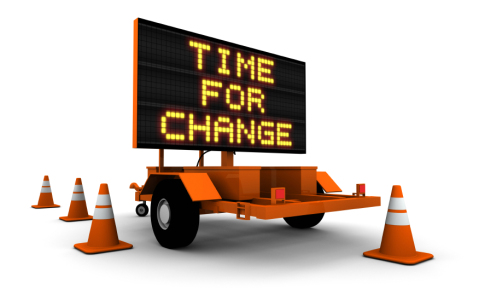 Over the last centuries the Douro has built up its reputation as a top quality wine region due to the huge success of Port, more specifically Red Port. Since 1756, when Marquês de Pombal started delimiting and regulating the Douro, people are aware of what is allowed or not when growing grapes and doing Port. In 1947 Moreira da Fonseca suggested a rating system for the vineyards in the Douro, from A to I, revolutionary and cutting-edge for the time. This system, which is still being used, measures 12 criteria and gives a rating (also known as letter) to the plot. The basic idea was to have more Port being made from the vines located in the best areas. So if your one hectare is located in an area by the river, with very poor schist soil, in a steep area, well protected from the winds and planted in terraces, the rating of your vineyard will be higher than mine, which is located at higher altitude, where it rains more, the soil is sandier and mostly granite, with a small slope and quite far away from the river. With a better rating you will be able to make more Port out of your grapes than me, and I'll end up making still wine with the remaining grapes. Maybe, at a certain point, you may want to ask, "and are you planting red or white grapes?". Well, I think no one made this question at that time, as ratings are given regardless of the color of the grape. We have to say that at that time around 60 or 70 years ago, production of white grapes was very small.
With this system implemented, my one hectare, which is located in a great area to grow white grapes, but a bad area to grow red grapes, would have an authorization of less than 50% of yours to make Port because the punctuation system does not take in consideration the color of the grape. Some time ago we wrote an article about how does the "Beneficio" system works. The criteria with the highest relative punctuation on the final classification of a vineyard are altitude, location and kind of soil. The highest score of these three elements will be given to the areas better adapted to produce red grapes, not taking in account the color of the grapes produced. So if I want to rise my revenues and make (more) money, instead of planting white grapes in the best area to plant white grapes I may try to find a place, where the rating of my block will be higher but with less potential for white grapes. And instead of growing white I will grow red grapes. During the last decades, this is how people allocated their licenses to grow vines in the Douro. With no differentiation between areas to grow white or red grapes, the Douro is not optimizing its potential to grow white grapes. Normally, we plant white grapes in areas that most of the time are too hot and dry ending up with white wines with lower natural acidity and higher alcohol. A confusing dislocation of resources.
I can see some of you, more purists, sharing the view of Mr. Ernest Cockburn, who said "The first duty of Port is to be red (..)" and thus the system is perfect. Well, we all know some lovely young and old White Ports as well as delicious and fresh still white wines that surprise us every harvest.
In 2001, the law mentioned the necessity to revise and update the classification system but nothing was implemented. In 2008 Eduardo Abade and Joaquim Guerra from Centro de Estudos Vitivinícolas do Douro suggested some ideas for the revision of Moreira da Fonseca rating system. However, the question about using different ratings for red grapes and white grapes was also not revised.
I know this is certainly not an easy task, but the sooner we start discussing it and working on it, the sooner this misallocation will end and better White Port will be produced. This is a win-win situation for everyone.
Oscar