2012 Olympic Port Wine tasting in London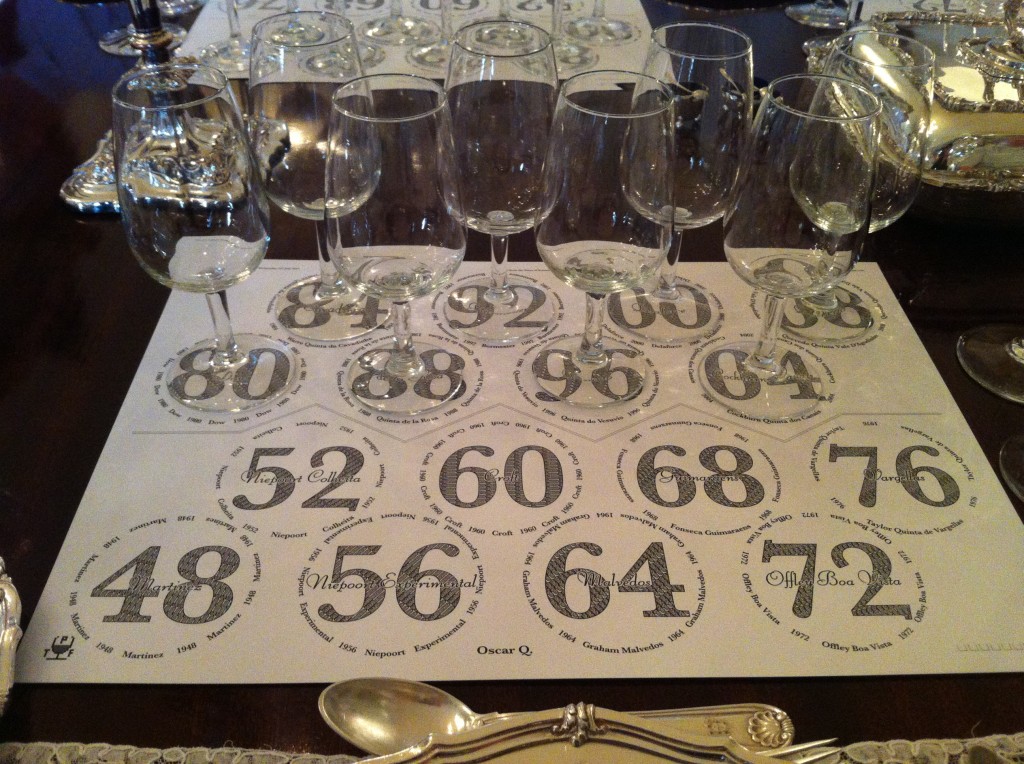 O início dos Jogos Olímpicos de 2012 foi a desculpa perfeita para a organização de uma prova de Vinhos do Porto olímpicos. Sem dúvida que a cidade anfitriã dos Jogos era também o sitio certo para realizar esta prova. E seria difícil imaginar um sitio melhor para albergar a prova do que a própria embaixada portuguesa. Ali fomos nós, a 25 de Julho, por convite do Sr. Embaixador português João de Vallera, que gentilmente cedeu o espaço. Tanto o The Port Forum como o The Port Society, especialmente Tom Archer e Ray Cook, organizaram com todos os detalhes este evento, que contou com um contributo do Instituto dos Vinhos do Douro e Porto. Esta é a lista de Vinhos do Porto a prova:
1948 Martinez;
1952 Niepoort Colheita;
1956 Niepoort Experimental;
1960 Croft;
1964 Graham Malvedos;
1968 Fonseca Guimaraens;
1972 Offley Boa Vista;
1976 Taylor Quinta de Vargellas;
1980 Dow;
1984 Warre Quinta da Cavadinha;
1988 Quinta de la Rosa;
1992 Burmester;
1996 Quinta do Vesuvio;
2000 Delaforce;
2004 Cockburn Quinta dos Canais;
2008 Quevedo Quevedo Quinta Vale D'Agodinho;
Nem todos os Vinhos do Porto a prova se apresentaram bem. Seria difícil, já que alguns dos anos em que os Jogos Olímpicos foram celebrados foram muito difíceis para a produção de Vinho do Porto, como é o caso de 1956, 1972 ou 1988. E é aqui que a parte interessante começa. Inspirado pelo ano de nascimento da minha irmã, Cláudia, o meu Porto da noite foi um Quinta de Vargellas 1976. Preciso de encontrar algumas garrafas para lhe oferecer, talvez já para o aniversário dela a 31 de Agosto.
Cada vez que um Vinho do Porto era servido, Tom Archer fazia uma breve apresentação sobre o clima e condições de vindima, e também sobre a performance portuguesa nos Jogos Olímpicos. Grande ideia Tom, informação relevante! Aqui fica um video sobre o ano de 2008. Mas a melhor parte da noite foi quando o Bispo de Norwich explicou a história que hoje em dia ainda se usa, quando à mesa, alguém não passa a garrafa de Vinho do Porto. Um vídeo a publicar em breve. Mais fotos da prova aqui.
Oscar