Douro harvest 2012: by the seventh day it came the rain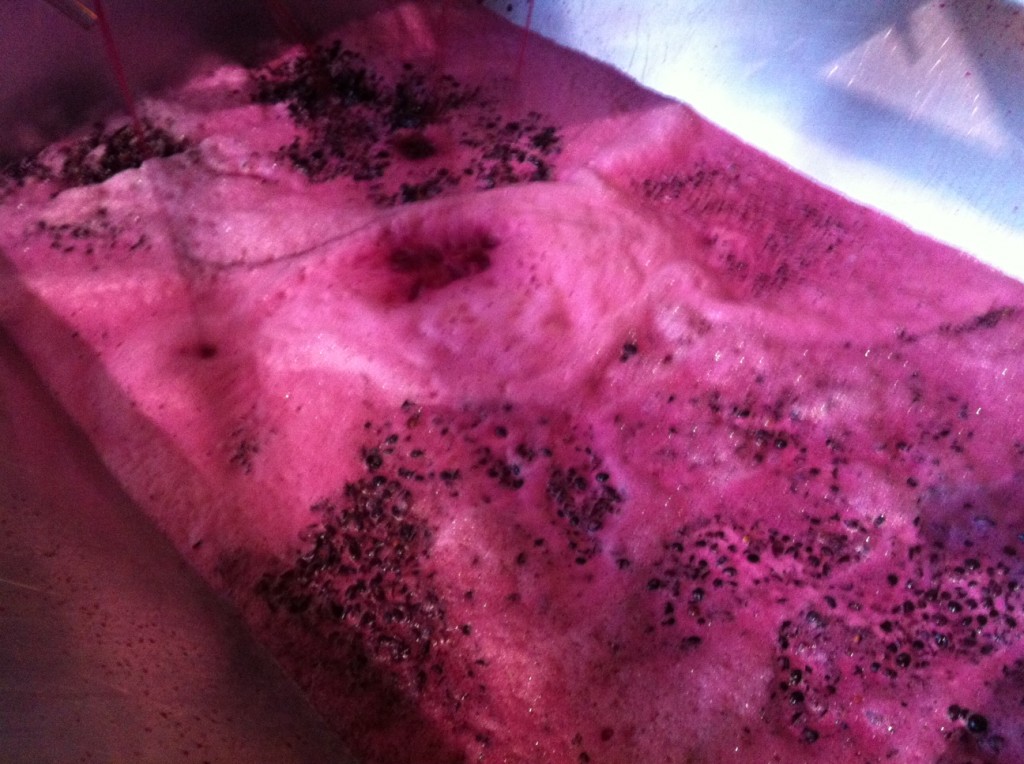 Em cada uma dos meses, desde Novembro de 2011, que no Douro se tem registado um nivel de pluviosidade abaixo da média de longo prazo. E logo agora que começámos a vindimar, veio a chuva. Dá para acreditar? Um ano inteiro de seca, especialmente durante o Inverno em que o sol brilhou de manhã à noite durante várias semanas. E quando precisamos de tempo seco, chove.
É tudo de queixas e vamos antes falar sobre a primeira semana de vindima. Boas cores, especialmente na Tinta Roriz e na Touriga Nacional. A Touriga Franca apresenta-se com pouca cor e atrasada na maturação. A fermentação está a decorrer mais rápido que o normal, o que é um problema em termos de maceração e extração de cor, o que pode querer dizer vinhos com menos corpo e estrutura. Começámos a vindimar na segunda-feira passada e no domingo chegou a chuva. Nesta altura a vindima está suspensa, devendo recomeçar na próxima quarta-feira, se as previsões climatéricas se mantiverem com tempo seco a partir de terça.
A foto acima mostra o primeiro Vinho do Porto desta vindima. É uma mistura de uvas de vinhas com cerca de 25 anos da Quinta da Mós, no Douro Superior, e é surpreendentemente bom. Não esperávamos cores tão intensas este ano.
Oscar