Desde o passado mês de Maio que os nossos Vinhos do Porto estão disponíveis na Dinamarca. Ainda que este não seja um grande mercado para Vinho do Porto, os dinamarqueses têm a tradição de bebê-lo com a sobremesa ou com o café. Além disso, alguns deles conhecem bem as diferenças entre os tipos de Porto.
Tenho estado esta semana a fazer provas de vinhos em diferentes zonas do país. É a primeira vez que estou na Dinamarca e estou a gostar muito. A parte mais divertida da viajem ocorreu ontem, em Oksbøl (uma pequena vila na costa oeste da Dinamarca), onde teve lugar uma prova com vinhos dos EUA e do Porto para os membros do clube de vinhos da vila.
Estavam 100 pessoas na sala e desafiei-os a pronunciar o meu apelido, Quevedo, correctamente. Não podem imaginar a felicidade que senti quando os ouvi a pronunciar correctamente. Sim, a Quevedo conseguiu! E eu quase chorava! Aqui vos deixo o vídeo da autoria da Elizabeth Rice da DFV Wines.
Dan, o simpático e prestável gerente do supermercado Super Brugsen da vila ofereceu uma garrafa à pessoa que melhor pronunciou Quevedo. Assim que tenha a foto vou colocá-la aqui. Já tenho, aqui ficaa foto com Karsten Hjorth Soerensen!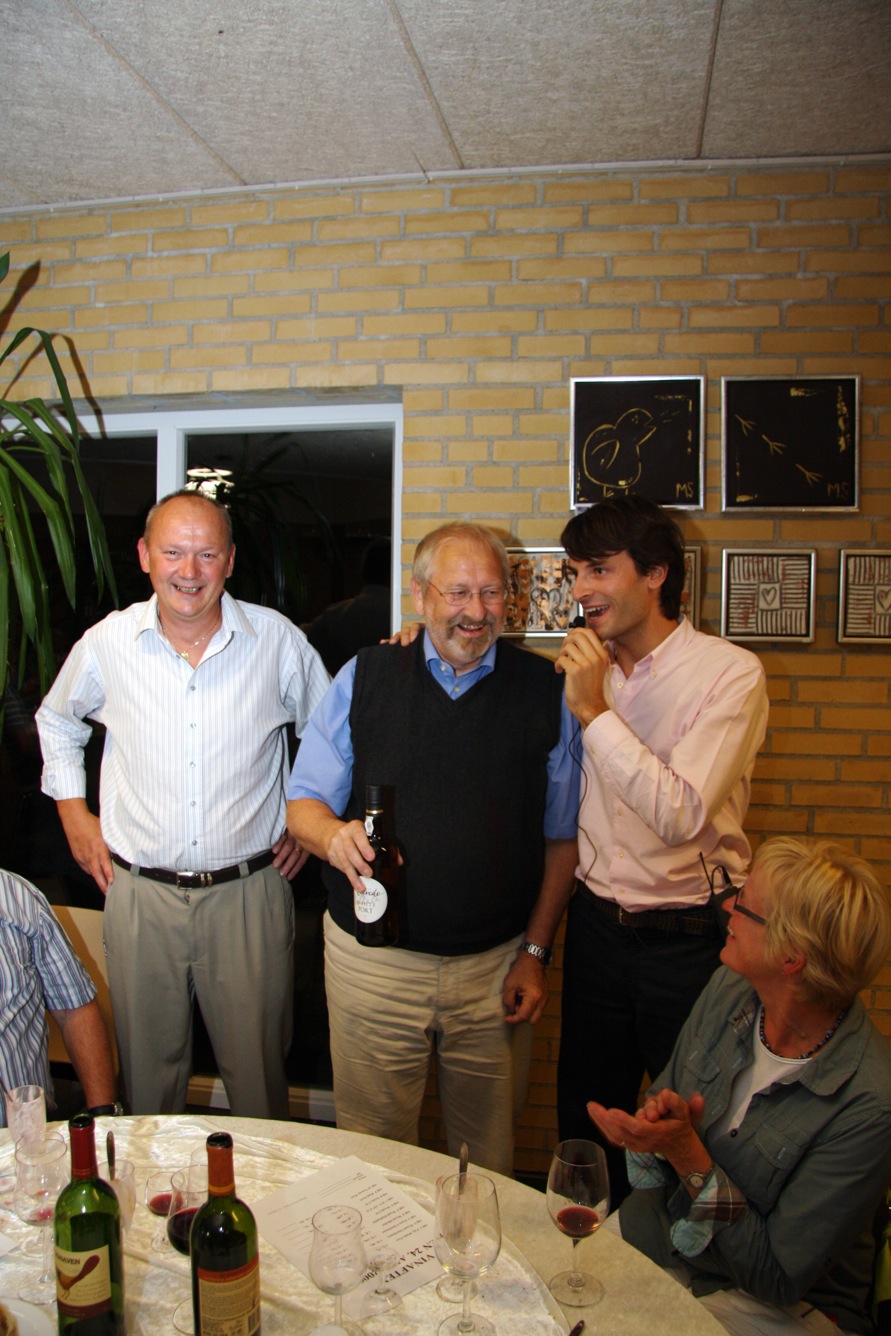 Obrigado ao Dan e ao Colin (responsável pelo turismo do costa oeste da Dinamarca) por fazerem esta prova possível!
Oscar
If you enjoyed this post, please consider leaving a comment or subscribe to the feed and get future articles delivered to your feed reader.