Wine Spectator Top 100 Wines of 2010 – 2 Douro Wines and 1 Port on the list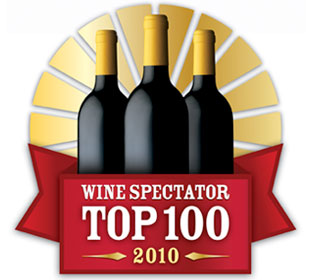 Esta semana foi publicada a lista com os 100 principais vinhos para a revista americana Wine Spectator, em 2010. Esta é provavelmente a lista dos 100 vinhos mais conceituada, indo já vai na 23ª edição. A selecção é feita tendo em conta quatro critérios: qualidade, preço, disponibilidade, e um factor X que a WS chama de entusiasmo. Na lista deste ano constam três vinhos portugueses, todos do Douro: 2 vinhos tintos e um Porto Vintage de 2007:
9º lugar com 94 pontos CARM Douro Reserva 2007
14º lugar com 100 pontos Dow 2007 Vintage Port
22º lugar com 96 pontos Quinta do Vallado Reserva 2007
Estas são excelentes notícias para os vinhos do Douro, demonstrando com determinação que as uvas aqui produzidas não só fazem fabulosos Vinhos do Porto mas também permitem a criação de vinhos de mesa de classe mundial. Mas o que mais me alegra é ver um Vinho do Porto na lista. Muitas vezes o Vinho do Porto é passado à frente pelo consumidor que nem sequer arrisca prová-lo. Alguns dos que o provam pela primeira vez talvez o achem muito doce, ou com demasiada estrutura, ou outra coisa qualquer que não lhes atrai os sentidos. Mas muitos outros gostam desde o primeiro trago e começam a perceber porque é que um bom jantar tem de terminar com um copo de Vinho do Porto. Precisamos de si para se tornar Embaixador do Vinho do Porto. Juntos, com a sua ajuda, podemos dar a conhecer o Vinho do Porto a mais consumidores e proporcionar momentos de prazer a mais gente. E com Vinhos do Porto como o Dow Vintage 2007 não será difícil! Parabéns à família Symington por ter feito este Porto merecedor de 100/100 WS e também à CARM e Quinta do Vallado pelos excelentes resultados conseguidos.
Oscar