The mistake of promoting Touriga Nacional as the flagship varietal from Portugal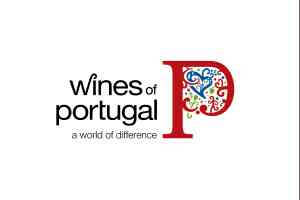 Editor's note: I was informed by Viniportugal few weeks ago that this promotional action over Touriga Nacional, is only the first of many different activities to present Portuguese grapes to the world. However, I'm still not convinced that this is the best way to promote our wines and the diversity of varietals we have in our territory.
Viniportugal, the Portuguese Wine Trade Association, has recently selected Touriga Nacional as the flagship varietal from Portugal. It seems Portugal is trying to follow the same strategy of other countries such as Spain and Argentina, which chose Tempranillo (known in the Douro as Tinta Roriz) and Malbec. Not surpisingly, these two varietals are the most planted in the top regions of these countries: Tempranillo represents over 60% of Rioja vineyards, the most well know wine region from Spain with a share of around 40% in the Spanish wine exports; and in Mendoza, the most important wine region of Argentina, responsible for 84% of the wine exports, the varietal Malbec represents 40% of the vineyards.
However, Touriga Nacional currently has a more discreet presence in Portuguese vineyards: it represents around 3% of Douro vineyards, 3% of Alentejo and not even 1% in Minho. These three regions combined are responsible for over 50% of the Portuguese wine production.
The question being, should a country be identified with only one varietal? Take Bordeaux as an example. Or, maybe there should be another variety that symbolizes Portugal? What about a white variety? Then again, maybe the entire marketing campaign of a flagship variety should be forgotten all together?
If we want to preserve Portugal's vast and diverse vineyards, then we must preserve our numerous native grapes. Therefore, in an effort to support diversity, I will publish a series of posts over the coming months that cover some of our more important varieties of Portugal. Where should I start? The comments are open.
Oscar
P.S. Very interesting discussion going on on Mark Squires' Bulletin Board on e.RobertParker.com