Urban Market goes to Quevedo lodge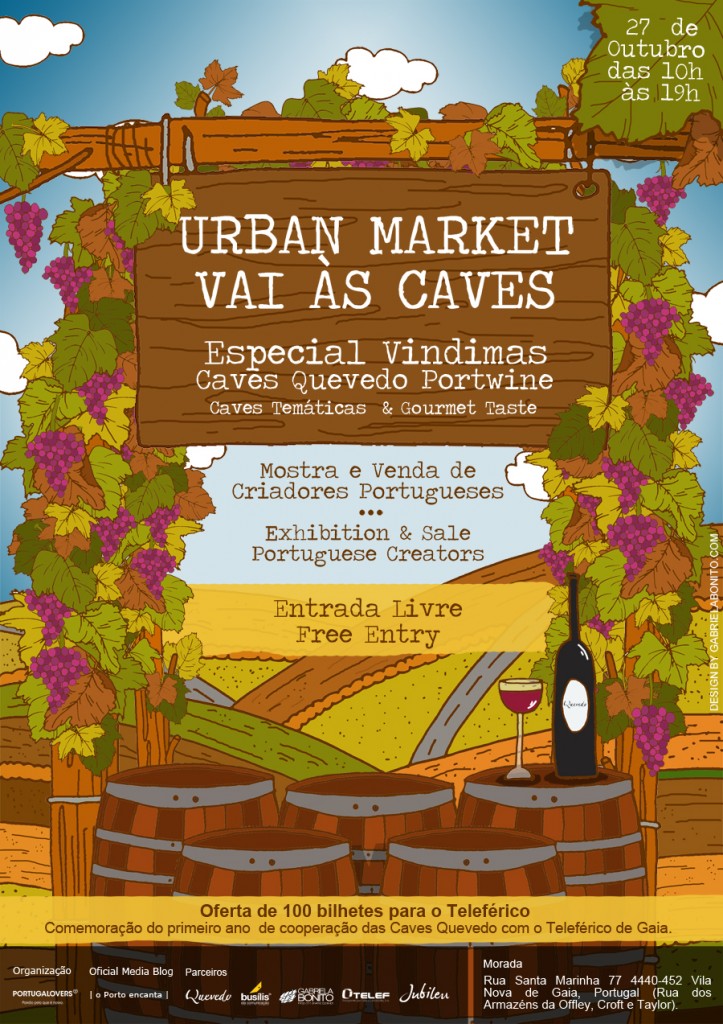 With the harvest finished, it si now time for celebration. This time I bring a suggestion for an event this weekend, October 27th from 10am to 19pm, at our tasting room in Vila Nova de Gaia. I know that most of our readers live abroad, but couldn't miss this opportunity to share something dedicated to the locals. This is another edition of Urban Market, a fair dedicated to present  products crafted by Portuguese makers.
Unfortunately, this week-end, I will not be there. This time the family takes priority. But Manuel and Ana Paula, along with Cynthia Woodcock, Filipa Moredo and Filipa Vale will be there to liven up the day.
Oscar