Claudia's Douro Wine

Cláudia is the name of our winemaker at Quevedo. Claudia's is a complex and rich red wine, made with hand-picked grapes from vineyards located in Quinta Vale d'Agodinho, Ferradosa area, around 200 meters above the sea level. Because of its volume and concentration, you may need to open in advance in order to fully appreciate this wine. This is the wine Claudia likes to share with her friends and this is her message to you:
Watching out this wine, you might be scratching your head wondering what it tastes like? Fair question. If you know my little brother's wine, "Oscar's", this is simply a more mature version. As the winemaker, I wanted to craft a even richer, fuller and more complex wine, a wine for long leisurely evenings among friends. After drinking it, take a moment and let us know your thoughts!
Cláudia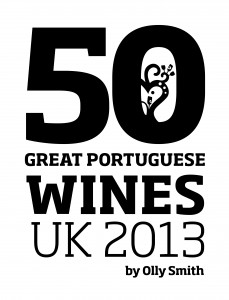 Claudia's 2009 was selected in 2013 by Olly Smith as one of the 50 Great Portuguese Wines. You can read here more about the 50 Great Portuguese Wines in the UK.