2012 Olympic Port Wine tasting in London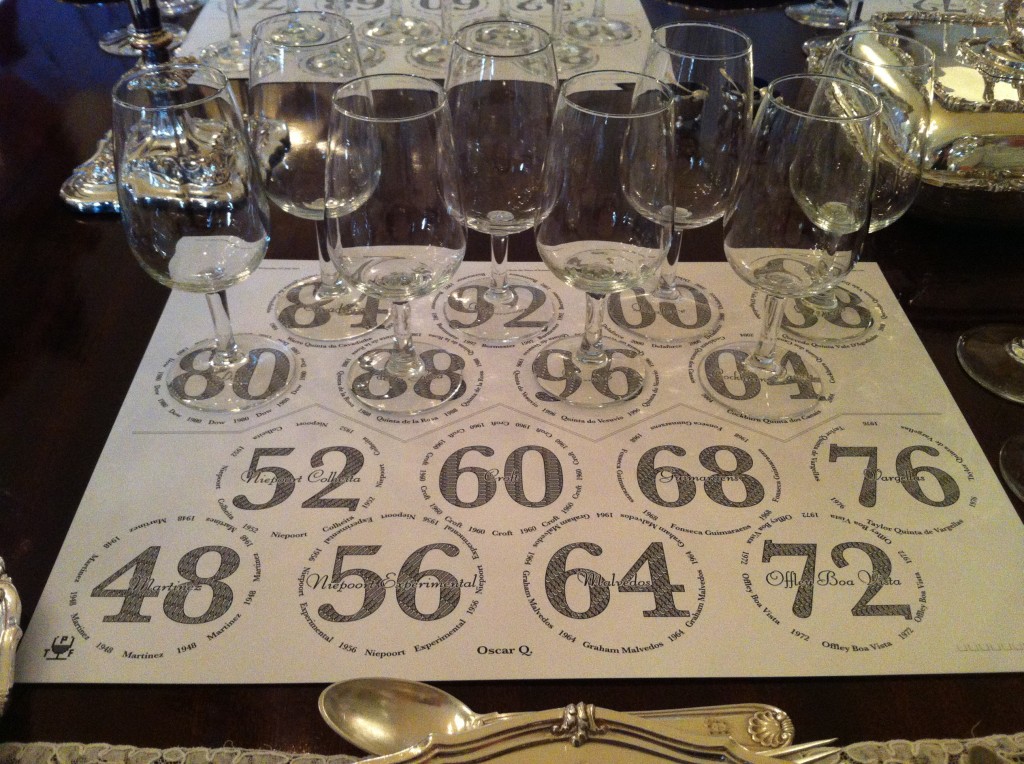 The celebration of the 2012 Olympic Games was the perfect excuse to organize a tasting of Ports produced in Olympic years. Without a doubt that the right city to host this event, was the same that was hosting the Olympic Games, this is, London. And it would hard to find a better place than the Portuguese Embassy for this event to take place. So, there we were, thanks to the Portuguese Ambassador to London, Mr. João de Vallera, that gently offered the venue. Both The Port Forum and The Port Society, specially Tom Archer and Ray Cook, masterly organizing the event with a contribution from the IVDP – Port Wine Institute. Here is the list of Port Wines tasted:
1948 Martinez;
1952 Niepoort Colheita;
1956 Niepoort Experimental;
1960 Croft;
1964 Graham Malvedos;
1968 Fonseca Guimaraens;
1972 Offley Boa Vista;
1976 Taylor Quinta de Vargellas;
1980 Dow;
1984 Warre Quinta da Cavadinha;
1988 Quinta de la Rosa;
1992 Burmester;
1996 Quinta do Vesuvio;
2000 Delaforce;
2004 Cockburn Quinta dos Canais;
2008 Quevedo Quinta Vale D'Agodinho;
Not every single Port showed great. Would be hard as some of  the years in which the Olympic Games were celebrated were very rough for Port production, like 1956, 1972 or 1988. And this is where the funniest part begins. Inspired or not by my sister Cláudia's birth year, my favorite Port of the night was a 1976 Quinta de Vargellas. I really have to find another bottle  for her to try, maybe for her birthday next August 31st! When a Port was poured, Tom Archer made a short presentation of the weather and harvest conditions and also of the Portuguese performance in the Olympics, in that specific year. Great idea Tom, valuable information. Here is a video with the view of 2008 year. But the best part of the night was when The Bishop of Norwich (the one and only!) explained the story which nowadays we still use when someone does not pass the Port decanter. A video to be posted soon!
Oscar