About the Quevedo family
Owners, Oscar Quevedo and Beatriz Morais Quevedo, both come from families with a long and rich history of growing grapes and making Port wine. On Oscar's side of the family, the tradition of winemaking goes back to 1889 when our ancestor Abel Gouveia Costa planted the first vines in Valongo dos Azeites, S. João da Pesqueira. He was then followed by his son, Raul Gouveia Costa who brought prosperity to the business. Then comes João Batista Quevedo, son-in-law of Raul who kept extending the vineyards to new estates.
Beatriz side of the family has roots on the north/right bank of the Douro river, located in Linhares de Ansiães, in the Carrazeda district. The main property of Beatriz family is Quinta da Alegria, with a train station with the same name as the vineyard. At the end of the 70′s, Beatriz Morais Fernandes and Óscar Quevedo decided to live and work in S. João Pesqueira: Beatriz was a doctor in the local Hospital and Óscar was a lawyer and administrator of the Registry Office. Then, keeping a close contact with the growing and production of wine, they fell in love with these arts. During the 80′s they increased the production area and at the beginning of the 90′s they built the winery which is currently the headquarters of Quevedo. They have two kids, Cláudia and Oscar both working in the family business.
Oscar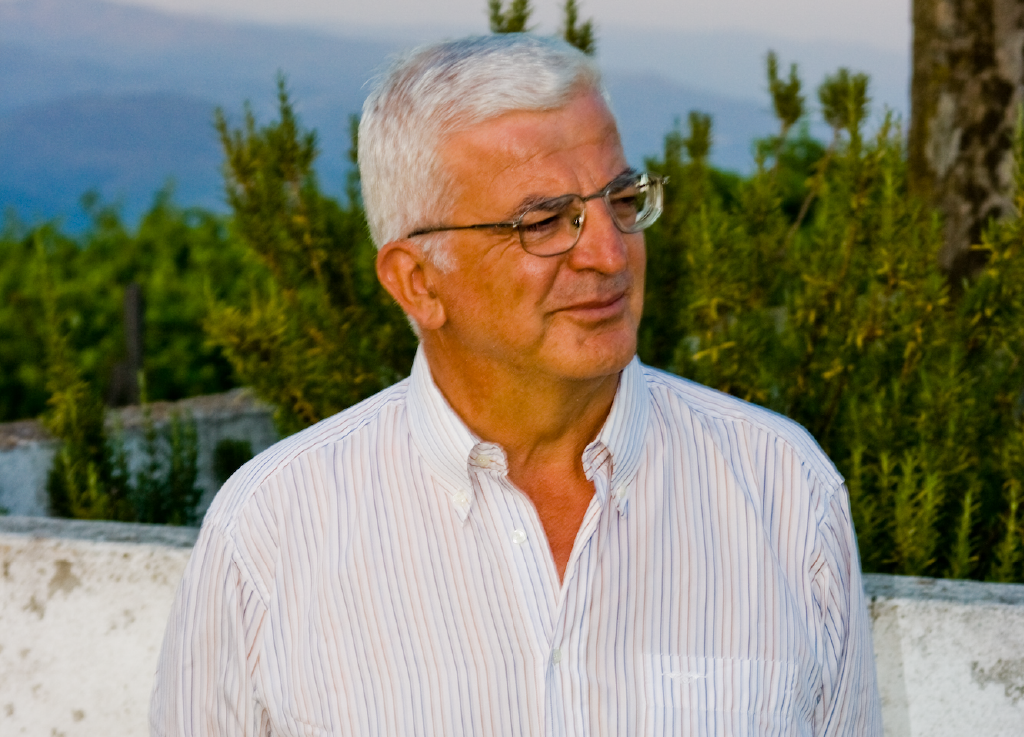 Hello, I'm Oscar and I'm the founder of Quevedo. I was born in Vidigueira, Alentejo, in 1946. I studied Law in Coimbra, where I met my wife Beatriz. We live in S. João da Pesqueira since 1982.
During the early stage of my career I was lawyer and notary, jobs that I would combine with my business projects, focused on growing grapes and making Port. I bought the first vineyard in 1977 and in 1983 we accomplished the first big project of our lives: to plant Quinta Vale d'Agodinho. In 1990, after several years helping my father João to make Port in his winery, we built a new winery, the one where we still make the wine nowadays. In 1991 we made the first Port at this winery and it marked a new era for the family, as we started bottling Port under our own label, something that was only possible after 1986, when Portugal joins the UE.
Since then we have been expanding our area of vineyards to the current 112 hectares plus 15 hectares of olive groves, which we grow organic.
Oscar Jr.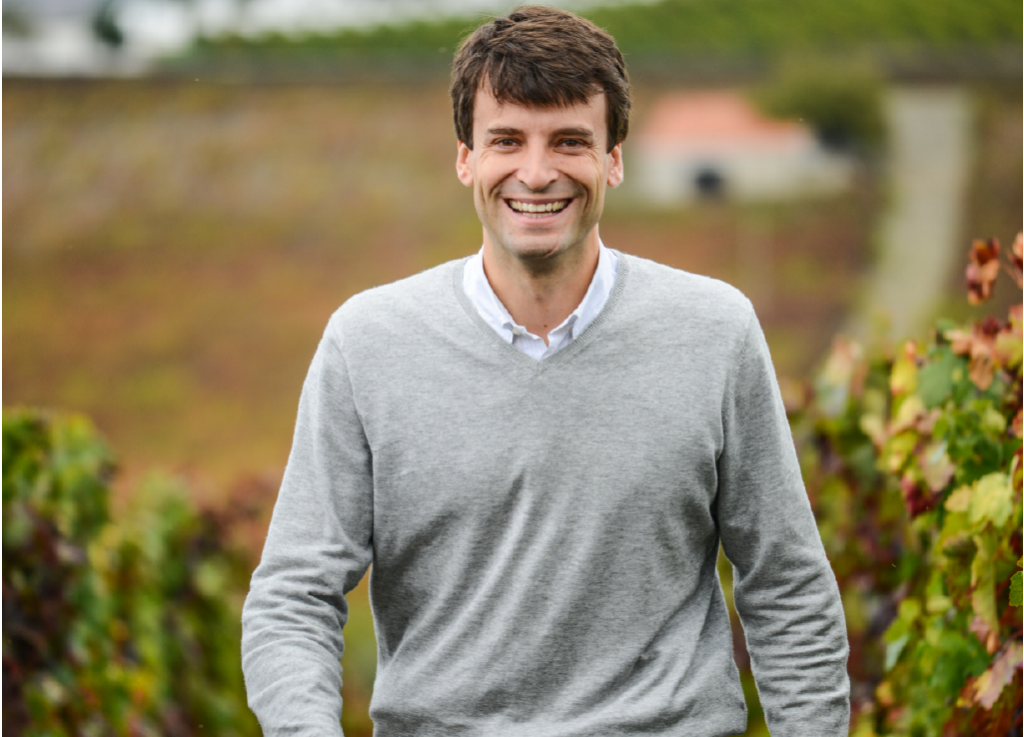 I am Oscar Jr., and I'm in charge of the Sales at Quevedo. I was born in 1983, in Viseu, Portugal, city where my parents lived for some years before I was born. But the place of my life is S. João da Pesqueira, right in the heart of the Douro Valley, where I lived with my mum and dad, Beatriz and Oscar, and my sister Claudia. Almost all my youth was spent there, between vines and pipas, where my parents and the three previous generations have been making Vinho Generoso, as we locals identify Port.
In 2001 I went to Porto for the University, where I studied Economics until 2005. These five years I lived in Porto marked a great period of my life, where I lived through really amazing experiences. I had the opportunity to make very good friends. The years I spent University were truly special because was during this period I started to understand the business of my family. I figured out wine is not just romance, it comes with plenty of drama and pain. I also started to drink wine more often and not just in the special occasions I was used to drink when living with my parents.
After the University I got a job as banker as thus I started my career in Finance in the Portuguese bank BPI. One year later I went to the center of the Europe to work also in Finance in Switzerland and in late 2007 I moved to Madrid, Spain. In March 2009 my grandfather João Quevedo died and this was the trigger that brought be back to Portugal, in May 2009.
In July 2011 I married a fantastic Catalan, Nadia, who is now living with me in Porto. Nadia joined our company in Feb 2020. I try to go every week to the Douro and spend there two or three days. If I don't show up in the Douro might be because I'm visiting one of our clients in one of the 40 countries where we have our wines.
Claúdia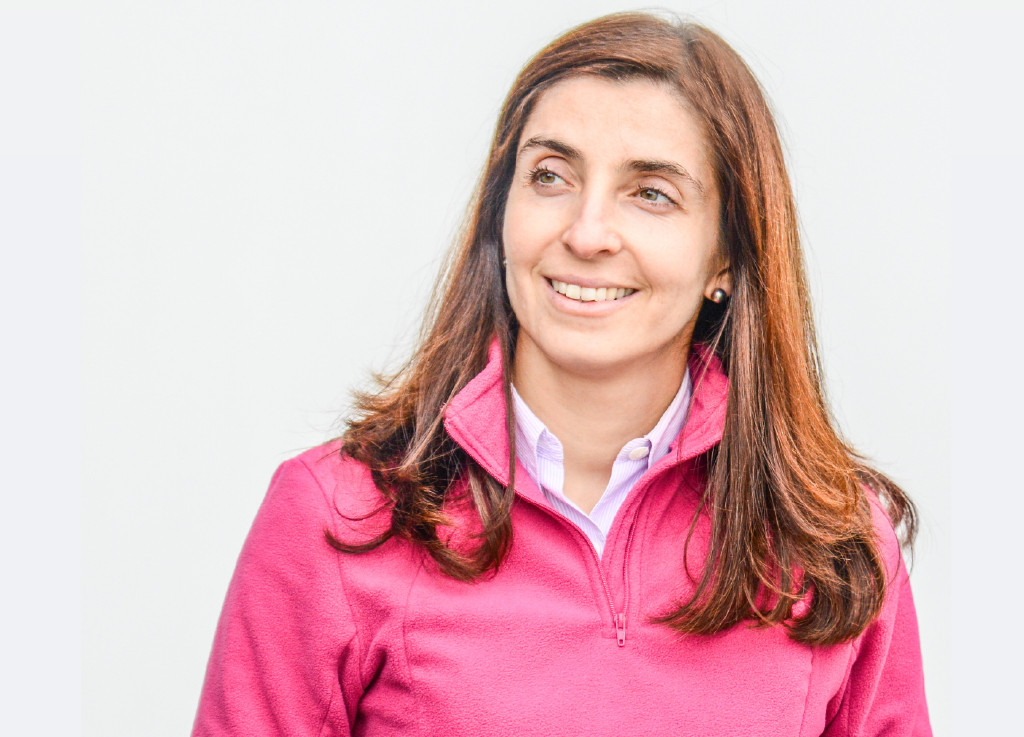 I went to school in S. João da Pesqueira and later to Coimbra and in 1994 I started University in Vila Real, studding Enology. When I finished my degree in Enology in 1998, I spent six months at Barros & Almeida in Vila Nova de Gaia and in 1999 moved back to S. João da Pesqueira. That was the year of my first harvest. Quite a big one due to the high yields we had that year.
Since then I have been making the Ports and Douro wines at Quevedo, until 2013, when Teresa Batista took over the winemaking for the Douro wines.
I'm married to Fernando João Martins and we live 1 km by the winery, with our daughter Beatriz and son João. When I'm not blending Ports or checking barrels, I may be playing with my children or with my dogs, or reading history books, watching movies but certainly not watching soccer.