Bud break arrives to the Douro vines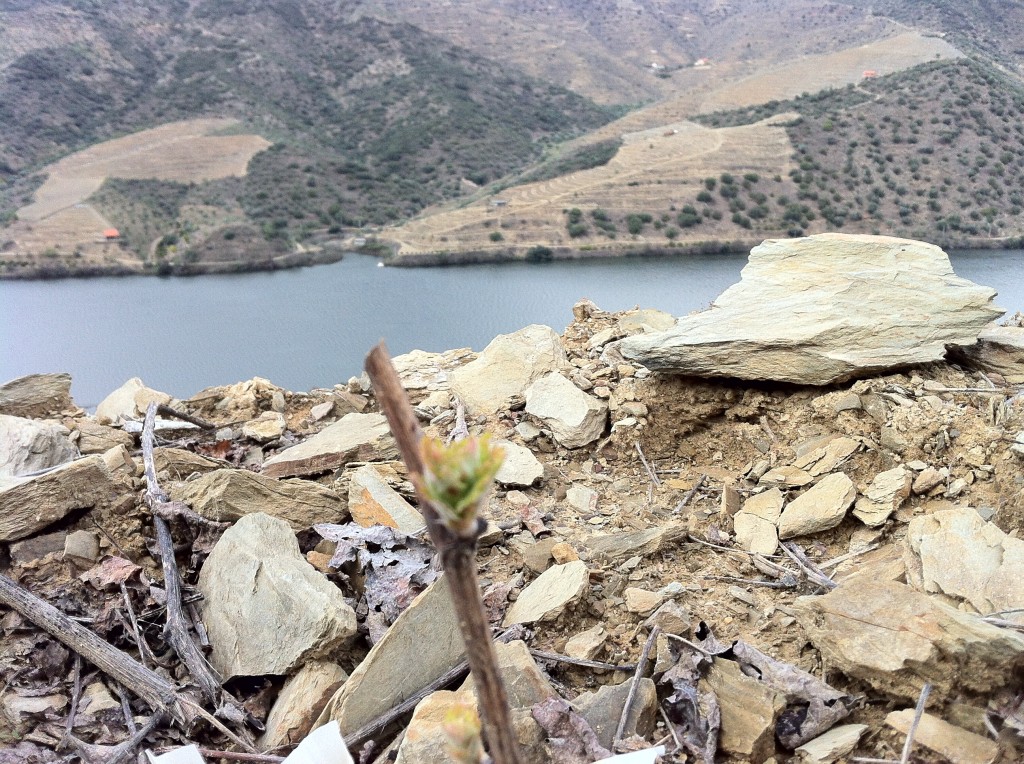 It does not matter whether we are talking about prunes, almonds or apples, bud break always means the beginning of a new cycle for the crop and is now starting in our vineyards. Not surprisingly, the first vines to break are the young vines located in Quinta das Mós, Douro Superior, where we have been irrigating for over one month. As you may know, in the Douro valley irrigation is only allowed until the fifth year of life of the vine. After this period, only under special circumstances, which have to be previously approved by the IVDP – Port Wine Institute, which it is not the case for these vines.
Temperatures this Winter have been in line with the long term average, actually, in January and February warmer that the average, as we can see on Portuguese Meteorology Institute. At the end of March, bud break arrived, maybe  a little bit earlier that it uses to come. With a growing curiosity about how generous are vines going to be, we have now to wait few weeks to see the number and size of grapes of the crop. However, this could be already checked with the help of a microscope. Anyways, I will keep you posted about new developments.
Cheers,
Oscar