Crusted Port – the next thing from Quevedo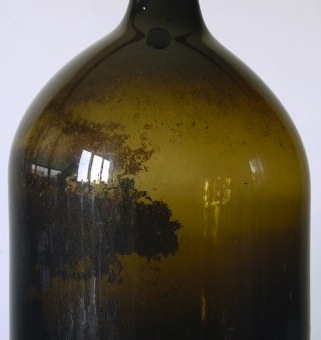 Have you asked my grandfather five years ago if we produce Crusted Port, he would have replied: "What is that?". Maybe you react like him when hear the words Crusted Port. So, lets clarify what is Crusted Port: a high quality Port, that will throw a crust after a certain period of aging in the bottle. It has to age for at least three years in the bottle and has to mention the bottling year.
And guess what, we are going to make a Quevedo Crusted Port. As far as my research goes, it looks like we are going to be the first Portuguese Port Wine family to have a Crusted Port. Please correct me if I am wrong. Other Crusted Ports currently on the markets are: Churchill, Dow, Fonseca, Graham and Niepoort.
We plan to make only 1.500 bottles of it, so it is going to be a very small edition with a very long waiting time, as we will bottle it next weeks, leave it in the bottle for three years and only then releasing it to the market. I know, no one likes to wait but without all these months the crust will not develop in the bottle, and we do not want an uncrusted Crusted Port!!!
Oscar