Douro harvest 2012: by the seventh day it came the rain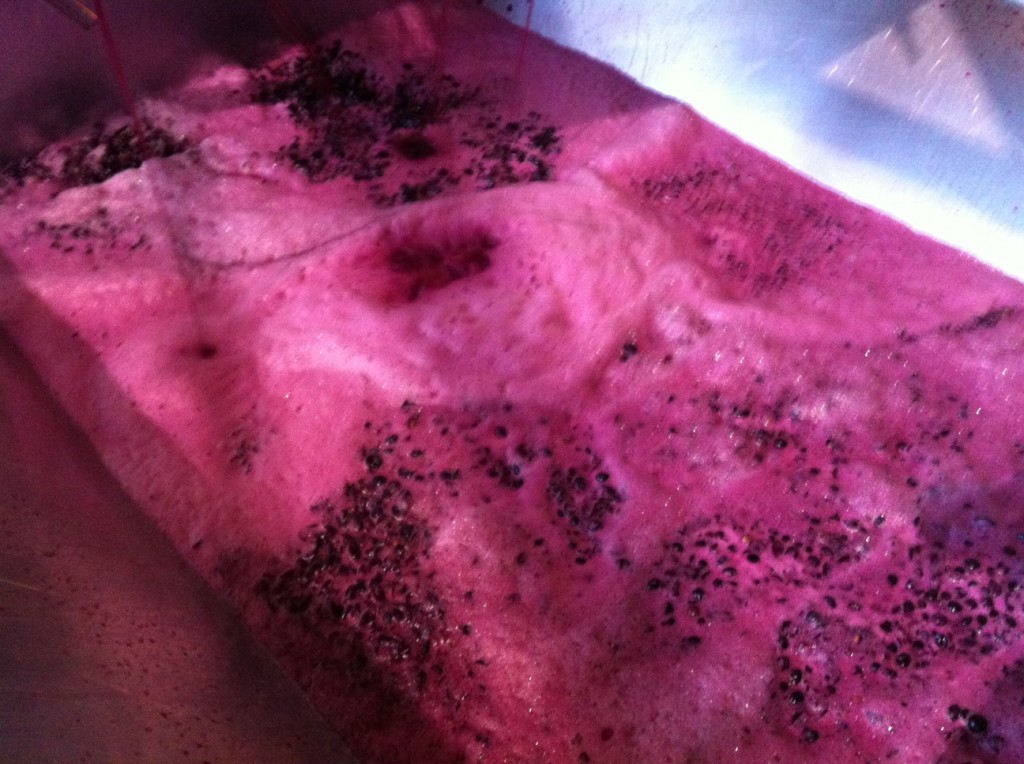 Every single month since November 2011 has had a lower record of rainfall than the long term average. And now that we started harvesting, it rains. Is this possible? The whole year has been very dry, special during Winter when we had several weeks of dry weather, with the sun shining from morning till evening. And now that we need dry weather, it rains.
Ok, I'll stop complaining. Going to tell you how was the first week. Nice colors, more extraction that normal, specially for Tinta Roriz and Touriga Nacional. Touriga Franca looks a bit late in ripeness and with lighter colors. Fermentation is going quicker than normal, which is a problem for extraction and maceration, which can in the end mean that we can't really get ful bodied wines. We began harvesting on Monday last week and it started raining on Sunday. At this time harvest is interrupted, and it might resume next Wednesday if weather forecasts dry weather from Tuesday onwards.
The photo above is of the very first Port we have made this year. It's a blend of a 25 year old vines from Quinta da Mós, in the Douro Superior and it is surprisingly good. We were not expecting such nice colors this year.
Oscar