Dry weather brings early fires to the Douro valley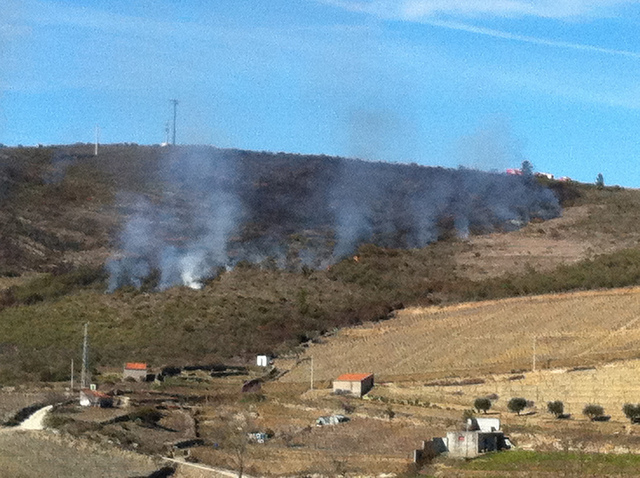 We have spoken few times about how dry the weather has been this Winter. The lack of rain has been harmful not only for the vineyards but also for the rest of the crops, mostly olives and almonds trees, which are the most grown in the Douro.
Additionally to these cultures, thickets surrounding the vineyards, which are spread out through all the valley, are also facing the severe drought. In one of my trips to Porto, few kilometers after leaving S. João da Pesqueira, getting to Ervedosa do Douro, a small thicket was on fire. The firemen were already there and probably had controlled the situation but is astonishing to see flames as early as March. Something goes very wrong this year.
Oscar