First step for grape vine planting in the Douro valley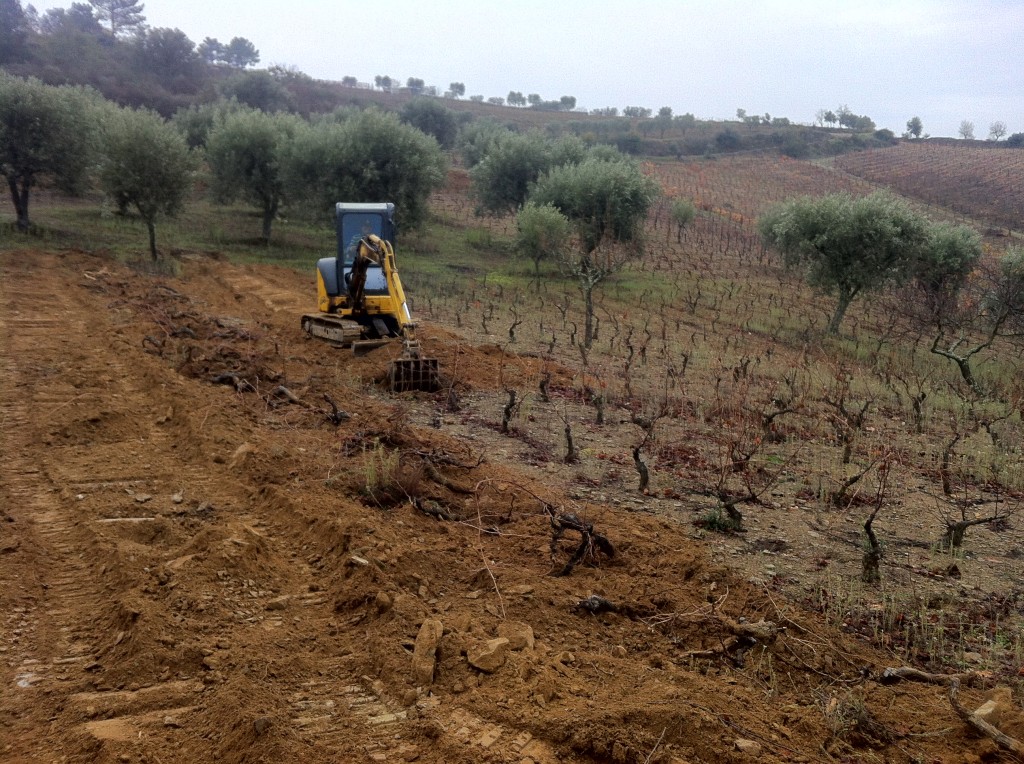 With the Christmas sale season almost over on our side, what keep us busy now is grape vine pruning and new plantings. All the orders that were scheduled to be delivered before Christmas are on the way. So it is time to look to the vineyards with more attention. These vines that you see on the photo are located at Quinta da Trovisca. This is an old vineyard, where mechanization is not possible due to the narrow space between the vine lines. Also some olive trees in the middle of the vines did not really help the tractor to move around.
After removing the stays and wires that help vine shooting to climb, we are now pulling off the old vines. After this, a big tractor will move and refresh the soil and young grafted vines of white grapes, Gouveio and Viosinho, will be planted. During the next two to three years these vines won't grow any grapes, or very little. But in five to eight years they will produce abundant quantity of grapes, keeping a high yield until they are as old as 15 – 20 years. After that yields drop and better quality grapes are produced. Because of this quality/ quantity management, we can't replant a full vineyard in one year, doing instead small fraction of the entire property, ensuring that we get a mix of vines with different ages and qualities.
Questions and comments as you know are always welcome!
Oscar