The aftermath of the heat wave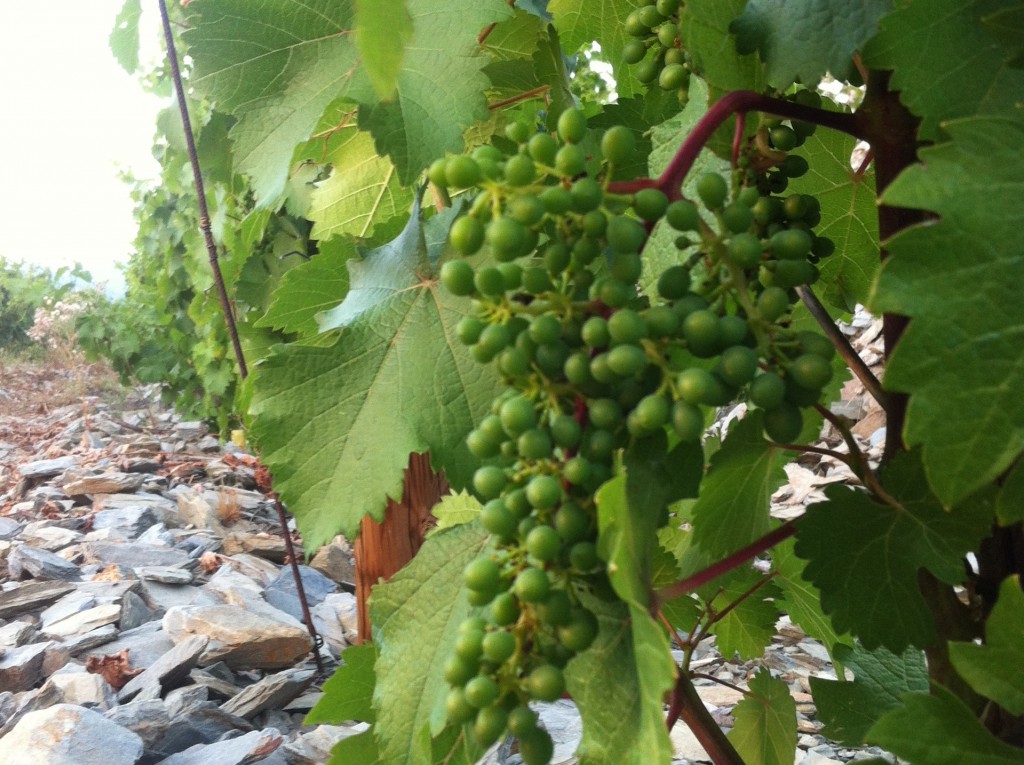 Temperatures in the Douro valley are now close to normal levels, at around 30º C, after the heat wave of the beginning of July. Short periods of very high and unusual temperatures are not rare in the Douro. What was strange was that not only the Douro but all around Portugal, people were taking off their clothes and looking for shade and beaches.
As almost always happens in such a dry wine region, heat waves leave their mark in the vines. Even if this year's wave was not as strong as the heat wave at the end of June 2012, some grapes were also burned out merciless. Nevertheless, we managed to reduce slightly the damage thanks to our learning from last year. One of the actions we took was that instead of topping the shooting in late June we waited until the end of July, when the skin of the grape was already more robust and thicker. If we cut some of the leaves of the vines later in the growing cycle, we will have the shadow of the leaves to protect the grapes, reducing the risk of sunburn. The side effect is that the vine will be growing more shooting instead of keeping the focus on the grapes. There is no absolute answer for any question, but top shooting in July is a good idea.
The grape on the photo is a Gouveio white grape from Quinta da Trovisca, at 600 meters above the sea level. Here grapes were not burned out, but I can assure you that these vines, like most of the Portuguese people, didn't enjoy such high temperatures sometimes above 45ºC.
Let us know if you were in the Douro or Portugal during the heat wave and how did you experience that.
Oscar