How well Danish people pronounce "Quevedo"?
Since a couple of months ago, we have our Port Wine available in Denmark. Although this is not a very big market for Port Wine, the Dannish have the tradition of drinking Port Wine as a desert wine or with the coffee. Moreover, they have a good knowladge of the different types of Port and some of them have even been in Porto.
I have been spending this week making wine tastings in different places of the country. It is my first time in Denmark and I am having a great time. The interesting part of the trip occurred yesterday in Oksbøl (a small town in the West of Denmark), where took place a wine tasting of American and Port wines for the members of the local wine club.
There were 100 hundred people at the room when I challenged them to pronounce my last name, Quevedo, loud with lot of emotion.  You can´t imagine how happy I felt when I hear them pronouncing it correctly. Yes, Quevedo can! I was almost in tears. Here is the video made by Elizabeth Rice of DFV Wines.
Dan, the very nice manager of the local supermarket Super Brugsen, gave a bottle of our White Port for the person who could better pronounce Quevedo. I´ll soon post his photo. I got it, here is the photo of Karsten Hjorth Soerensen.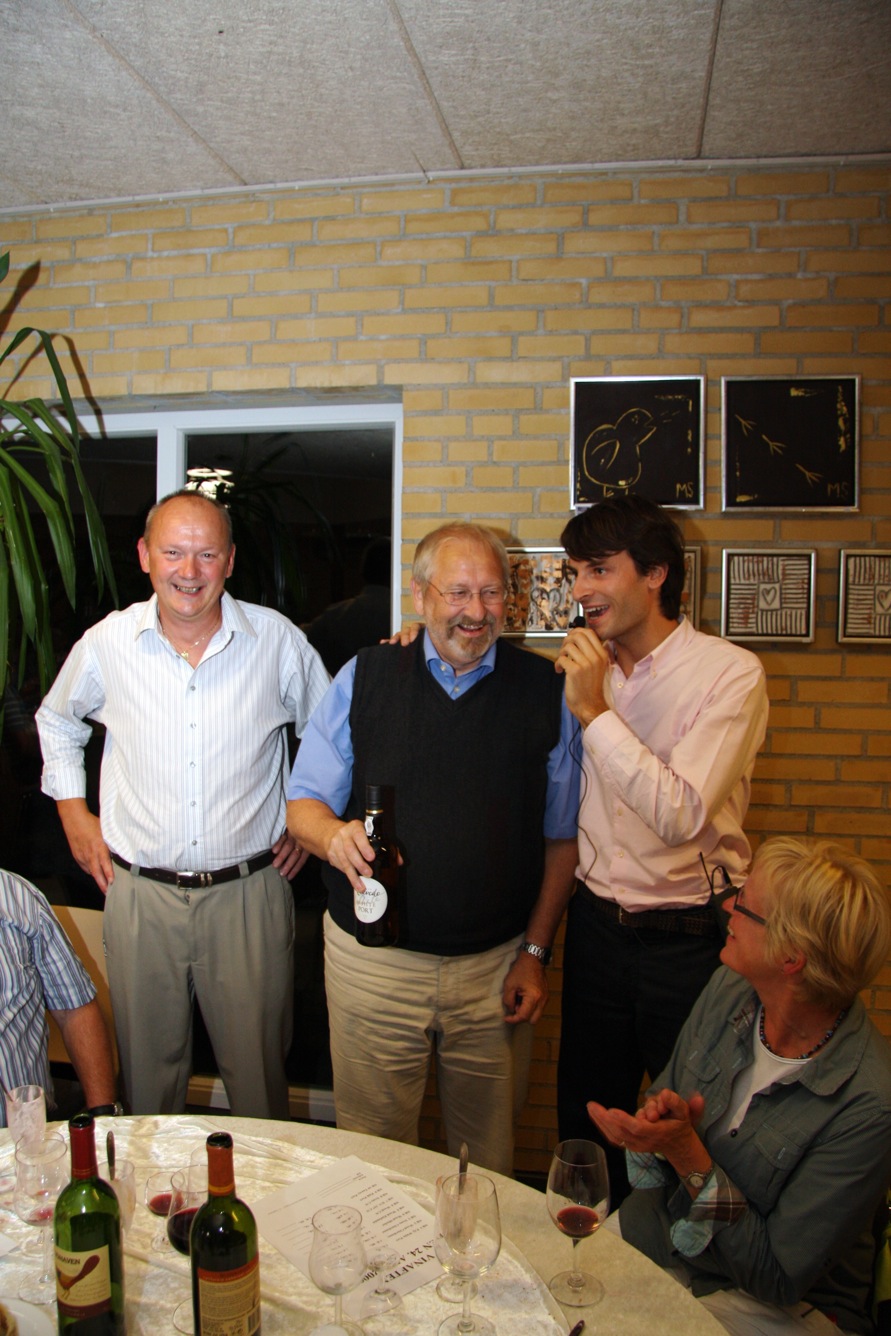 Thank you Dan and Colin (Head of West Denmark Tourism) for organizing of the tasting.
Oscar