Naked Wines Tour 2011 – one week of tastings around the UK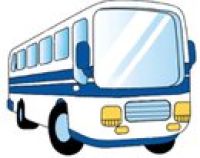 Monday next week I will be heading to England for what is known as the Naked winemakers tour. This does not mean that I'm going to travel naked over England. No, you can relax!! It means that our importer, Naked Wines, is organizing wine tastings in Norwich, Brighton, London, Bristol, Birmingham, Manchester, Leeds and Edinburgh. With these tasting, Naked Wines presents its customers to the winemakers they represent, in an informal and fun climate.
This is going to be a long week of tastings, moving around in the naked bus, from tasting to tasting. But most of all, this is going to be lot of fun, as most of the winemakers are young and love social media, as we do! Connect to twitter or facebook and check out what is happening in each of these events.
If you live in any of these cities you can meet me and a bunch of other producers between June 25th and July 2nd! Ryan O'Connell from Love that Languedoc Wine is other wine blogger that I recommend you to meet. Take a look at  www.nakedwines.com/tastingtour and check if there is still tickets available for your city!
Oscar