Our blogger Bruno gets married – Time to celebrate!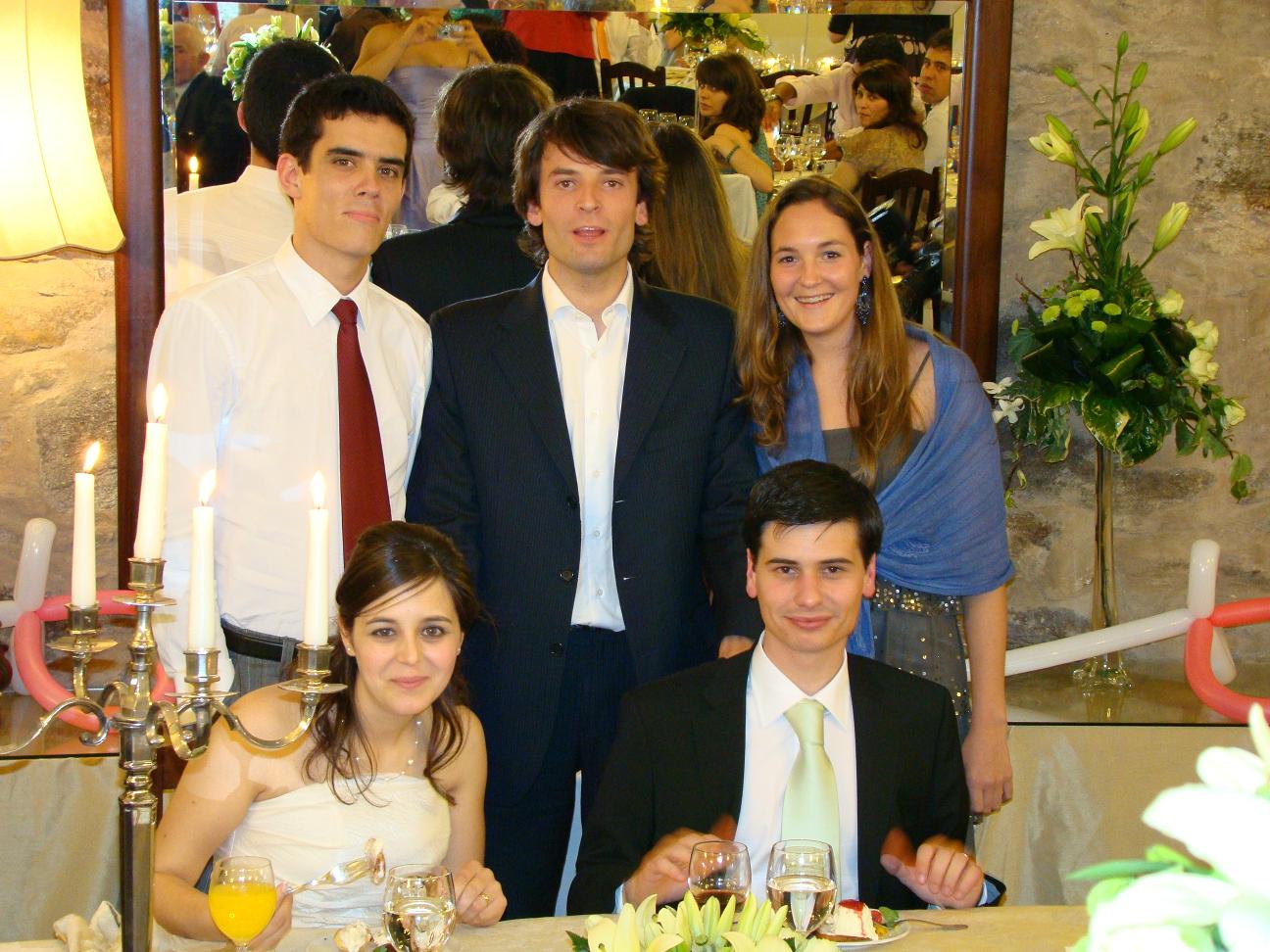 Quevedo is still celebrating! Besides the launch of the Rosé Port, this week brought us another not less important event: Bruno's wedding! Although Bruno has been away from posting on our blog, he continues to bring a lot of ideas and innovation to Quevedo. After a 6-year relationship, Bruno and Lucia decided to get married and will continue to live in Oporto.
During the wedding reception the red wines we had were Quinta Vale d'Agodinho 2003 and Cortes de Cima Chaminé. We also had Quevedo Rosé Port as aperitif and a chilled Quevedo White Port. With the deserts and cheeses we tried the Colheita 1994, which you will read about in  the upcoming post.
Bruno and Lucia are now flying to Greece where they will spend a 2 weeks honey-moon.
Oscar e Pedro