Port to be produced in 2013 and other notes from the vineyard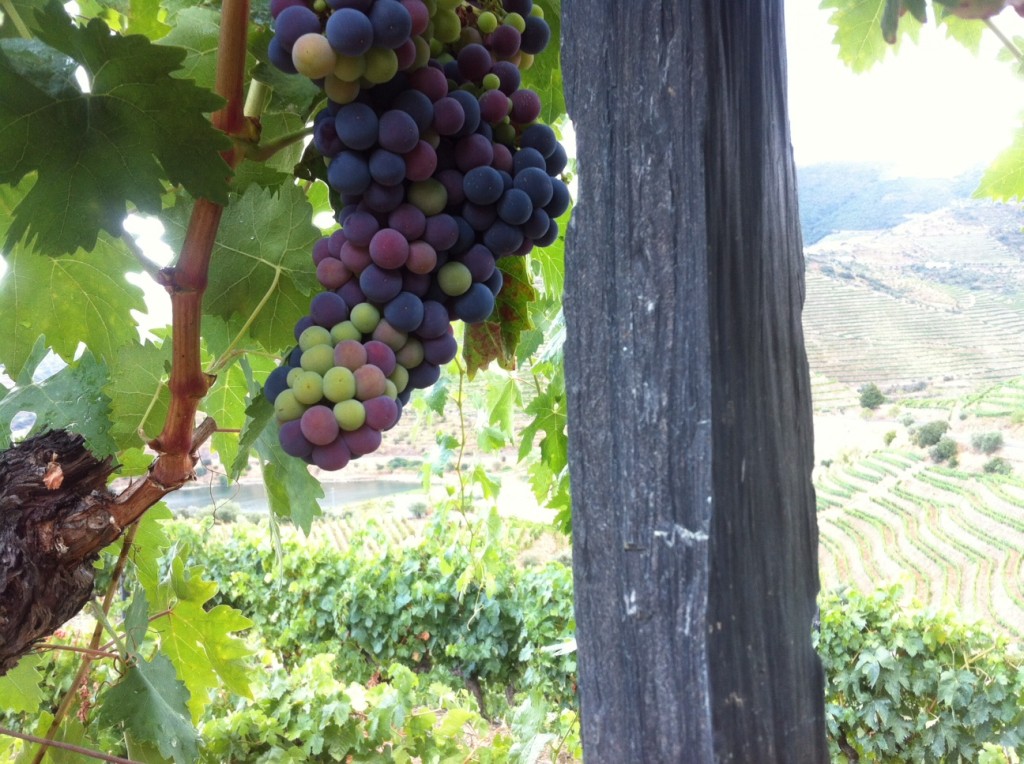 August has arrived, vines are greener that ever and humidity stays at very low levels. Last Sunday, on July 28th, a couple of hours of rain helped to refresh the soil and the vines. It didn't rain again since then. Actually, temperatures have been rising, which helped to ignite a couple of fires around the region.
The buzz about the upcoming harvest barely started. That's maybe because many people are enjoying the last days of holiday and want to think as little as possible in what will keep them busy for the next two or three months. And so don't I want to talk about that as my 10 days off will start tomorrow, as my sister Cláudia returns from holiday.
In the vineyards, after a cold and rainy Winter (which was absolutely necessary), Spring was dryer than usual. Fortunately, average temperatures remain bellow the long term average in the Douro valley, which help the vines and the grapes.
With veraison not yet completed in the warmer and more premature areas, we could expect harvest of red grapes for Port to start after the 20th of September. This means the cycle of the grape is late. Lets see how grapes evolve during the next weeks. A bit more of rain would be heaven.
The total volume for Port production was set for 2013 by the Conselho Interprofissional in 100.000 pipas, or 55 million liters, an increase of 3.6% from the 96.500 pipas set for 2012. There will be a bit more of Port this year.  In terms of crop, we may expect a growth in the yields of the vines of around 15%. This means that the region may produce around 11 – 12% more of still wine than last year.
Soon we will share more info about the 2013 harvest as, as we always do, we plan to carry out the first maturity control on August 10th.
Oscar