Port Wine Festival – Every city should have one
Those producers who participated at the Portvins Festival, or Port Wine Festival, which took place in Copenhagen, Denmark, Monday last week, were certainly excited with the motivation and interest that the Danish people put on this event. The XX edition of this Festival, organized by Mr. Henrik Oldenburg, and solely dedicated to Port, counted with the participation of over 600 1200 people, among retailers, press, but mostly consumers, or better said, Port Wine lovers. In most of the tables there were not only the importers but also the producers that came from Portugal. We were together with our importer, Haller Vine.
Despite the rain, and it rained a lot for some minutes, nothing made those enthusiasts move away from the long lines outside. Neither even reduced the excitement they showed at the moment of the tasting, where most would show interest in Colheitas and Tawnies with indication of age. But also in Vintage Port. And all these people that were moving from table to table, from Port producer to Port producer, make us, Port producers, feel special. Special because they share the same love for Port we Portuguese have and the same excitement every time we are pouring something special in the glass. The fact that this event was held in the gorgeous Old Stock Exchange of Copenhagen, or Børsen, certainly helped to make it even more charming.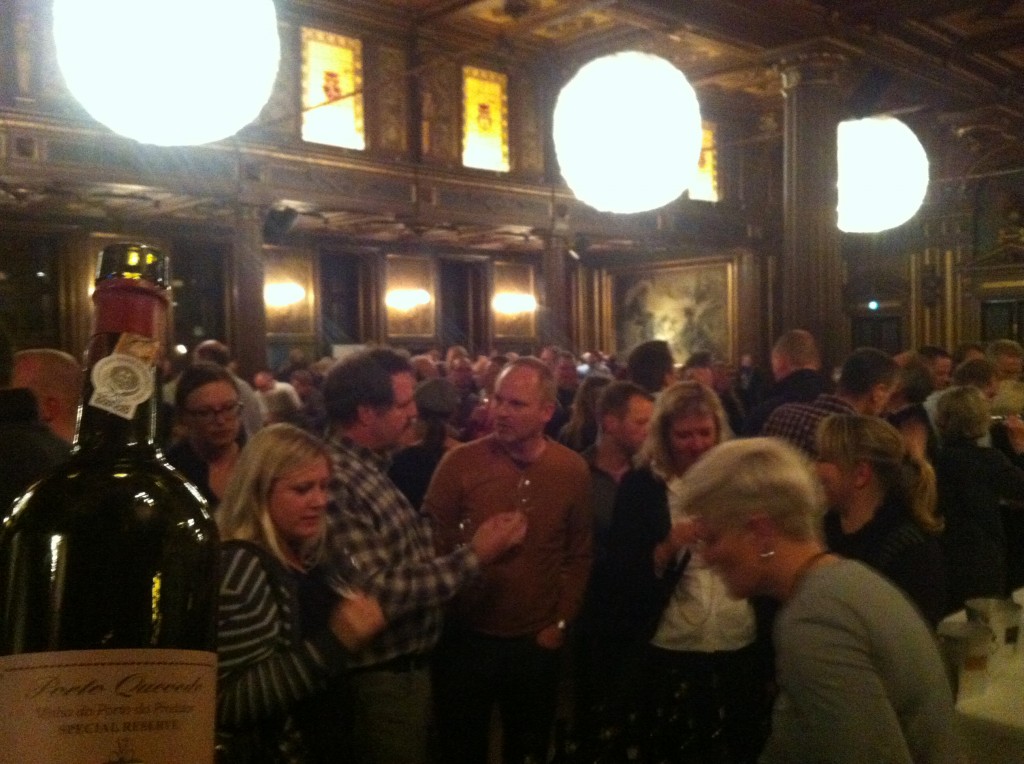 Denmark is a special market for Port, for the passion, knowledge and education that people devote to Port. But other countries could also dare to organize an event like this. And we all Port lovers would enrich with it. Devotion and knowledge is something that Port requires in generous quantities but I'm pretty sure that out there there are plenty of people spread out in many countries, ready to participate in another Port Wine Festival. And the tasting that Axel Probst from World of Port, organized in Leverkusen, Germany, on November 9th, this time dedicated to 20 Year Old, 1991 and 1992 Port, is a great example of it.
Cheers,
Oscar