Press Club San Francisco – a new wine experience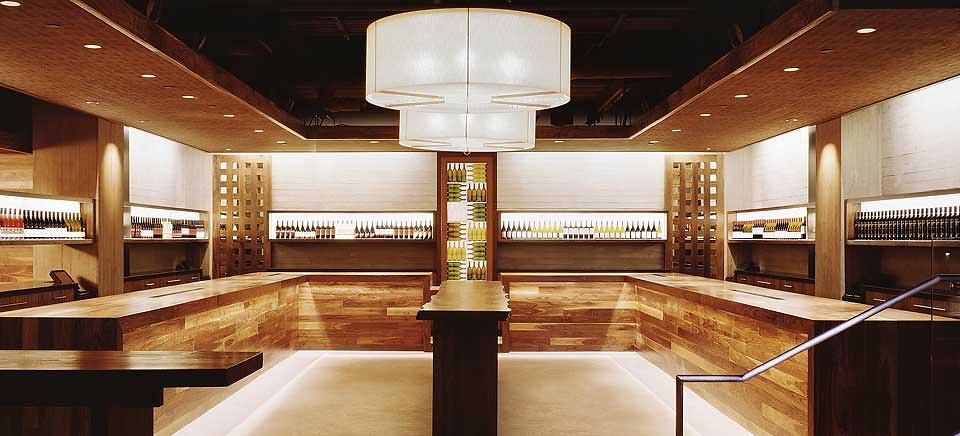 After a week-end in Napa and Sonoma at the American Wine Bloggers Conference, we spent a day of sightseeing in San Francisco. Everything was much better than I had imagined it… Alcatraz (which brought all the stories I've read back into my mind), the San Francisco Bay (with bikes and rollerbladers all around), Pier 39 (full of American tourists and Sea Lions), Chinatown (even more authentic than the NYC one)… The only thing we couldn't see quite clearly was the Golden Gate Bridge, because the fog covered it all, but it was still special.
At 4.30 p.m. we were quite done with our tourism experience (the sun, though hidden behind the cloud burned our faces) and we decided to visit a wine shop. There, we had a great and new experience that I want to share with you. The place was called the Press Club, and it's a wine shop and tasting place only for Californian wines in the heart of downtown San Francisco. At the entrance you'd find the common shelves with all the different Californian wines and some complements like Moleskine notebooks, fancy decanters etc.. All this you could find it anywhere else in the world, but the interesting part started when we went downstairs. There, we encountered a variety of spaces beautifully designed and perfectly paired. On one side, 8 wineries had its own bar where they offered a tasting of their wines. On the other side, there were four spaces and a private salon to enjoy a taste with some friends or business colleagues. Crowned in the middle, there was a bar with benches to enjoy a quicker, but not-less tasteful glass of Californian wine.
Going back to the marketing effort of the Californian wineries presented in the previous posts, here it is another example: the wineries have permanently an employee in the tasting room, who sometimes is winemaker or at least has an important role in the production of the wine. For the wine shop, besides having the people of the winery giving information about the wines, it's a great deal because they share the renting costs of the space. Do you know any similar partnership in Europe?
We got there expecting a common wine shop but we ended enjoying a complete taste of wines and great cheeses. First, we tasted a Mount Eden, Chardonnay 2004 from Santa Cruz with a creamy and smooth cheese. Then a Pinot Noir 2006 from Lost Canyon, Russian River with a soft goat cheese (my favorite). And finally a Cabernet 2005 from Chateau Montelena, Napa with a aged Jersey cheese. I must admit, this was the first time in my life I appreciated the combination of a wine and a cheese in its full expression: I've had great wines and great cheeses but never so perfectly combined. I strongly recommend you to experiment your favorite wines and cheeses until you find the "perfect" match. But if you, like me, still don't know much about it… follow the expert's suggestions!
We didn't expect to have such a great time but it was an amazing experience! If you ever get to go there, talk to George Blanckensee, the very kind General Manager and tell us what do you think! We will think about this concept once we get back home. Maybe we could think about something similar for Port wines?
Nadia Adria