Priorat and Douro – similarities and differences between these two wine regions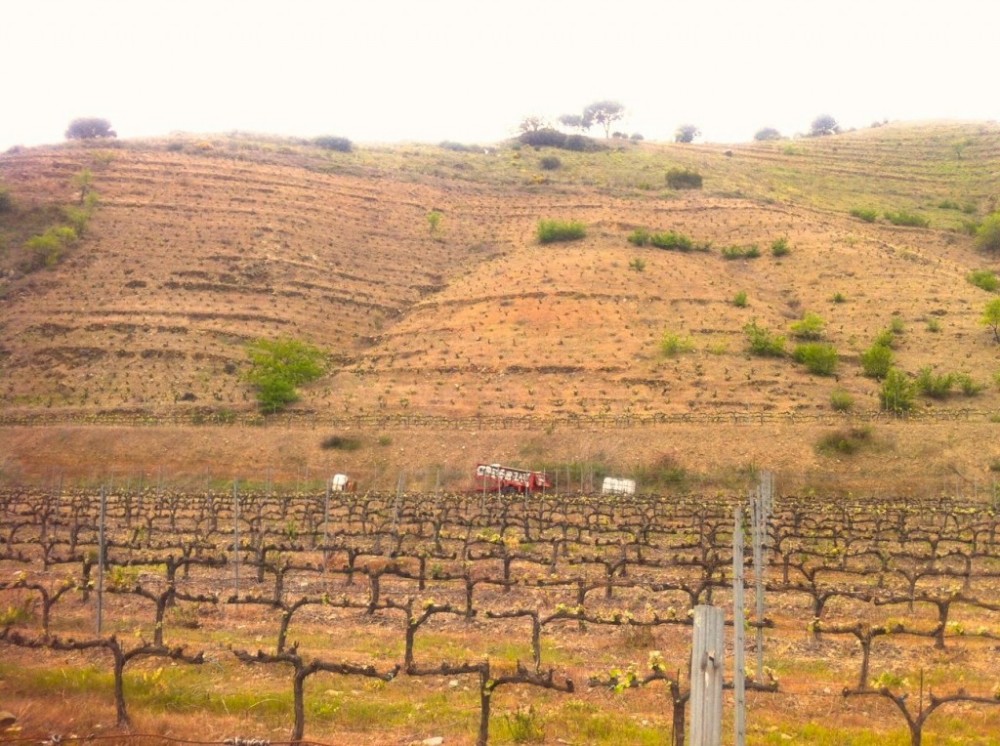 There are places on Earth where we can still travel in time. At least in the wine planet. Places where technology, chemistry and machines are totally relegate to a lower level of importance. Places where mass wine production processes are barely known. Places where every single grape berry counts, as there are very little. That place is Priorat.
Located in the south of Catalunya, Spain, few dozen kilometres from the Mediterranean sea, Priorat reminds me what was probably the Douro of the XVII, XVIII and XIX centuries. I could see it in every corner, the passion of the people for the vines, the respect for the traditions, the soils made out of schist, the olive trees on the edges of the steep vineyards.
Many of the steep hills of the Priorat look like those of the Douro. But in the Priorat, the old vines are still grown on the hillside with no terrace, making it impossible for tractors to get there and very hard for working animals or human beings to climb over. The reason for not having a terrace is because the vines are so old that growers do not want to pull up their vines and replace by new ones. The quality of the grapes from old vines, they believe -and so do I – is so much better than the new vines, that it is well worth the higher production costs. The wines turn out being elegant, rich and tremendously complex. Age worth for sure, but also great when young. Ryan Opaz from Catavino mentions in this article the similarities between Douro and Priorat wines, which is interesting due to proximity of terroir.
There is one thing missing in Priorat that would certainly enrich its landscape: a river. A wide river, and then its similarities with the Douro would be enormous. I recommend you go there and see the vines, get to know the people and enjoy the landscape with no moderation!
Oscar