Dry weather brings early fires to the Douro valley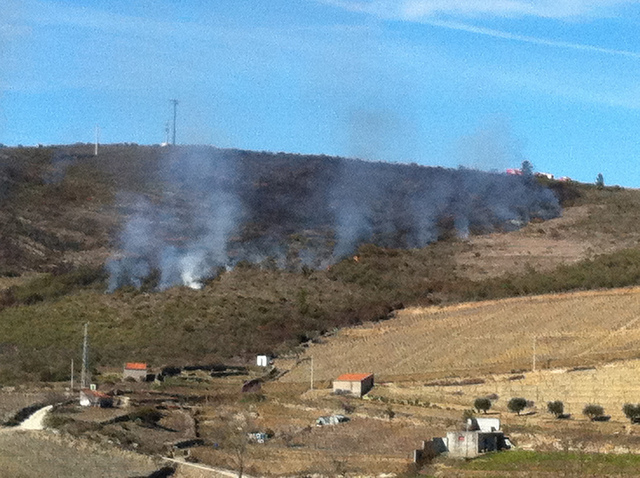 Já aqui falámos algumas vezes sobre o quão seco tem sido este Inverno. A falta de água tem sido prejudicial não só para a vinha mas também para as outras culturas que florescem no Douro, principalmente a oliveira e amendoeira.
Para além destas culturas, também as pequenas matas, que um pouco por todo o Douro se encontram à volta das vinhas, estão a sofrer com a seca. Numa das minhas viagens para o Porto, poucos quilómetros depois de deixar S. João da Pesqueira, ao chegar a Ervedosa do Douro, uma pequena mata estava em chamas. Os bombeiros já estavam a tomar conta do fogo nas é incrível como é que já temos o Douro em chamas em Março. Algo vai muito mal este ano.
Oscar