Naked Wines Tour 2011 – one week of tastings around the UK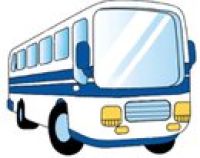 Segunda-feira vou para Inglaterra para o que é conhecido como a Viagem dos Enólogos Nus (Naked winemakers tour em inglês). Isto não quer dizer que vou viajar nu por Inglaterra. Não, pode ficar descansado. O que realmente quer dizer é que o nosso importador, Naked Wines (ou "Vinhos Nus" em português), está a organizar provas de vinhos em Norwich, Brighton, Londres, Bristol, Birmingham, Manchester, Leeds e Edimburgo. Com esta iniciativa, a Naked Wines apresenta aos seus clientes os produtores que representa, num ambiente informal e divertido.
Para nós produtores vai ser uma semana longa, já que vamos correr a Inglaterra de sul para norte no Naked Bus. Mas tenho a certeza que o cansaço não se vai sentir porque o grupo é jovem e divertido e, mais importante, adora redes sociais.
Se vive nalguma destas cidades pode encontrar-se comigo e com outros produtores como o Ryan O'Connell do Love that Languedoc Wine, de 25 de Junho a 2 de Julho. Dê uma vista de olhos em www.nakedwines.com/tastingtour e confirma se ainda há entradas disponíveis para a sua cidade.
Oscar