Prova de Vinho do Porto em Seattle com sommeliers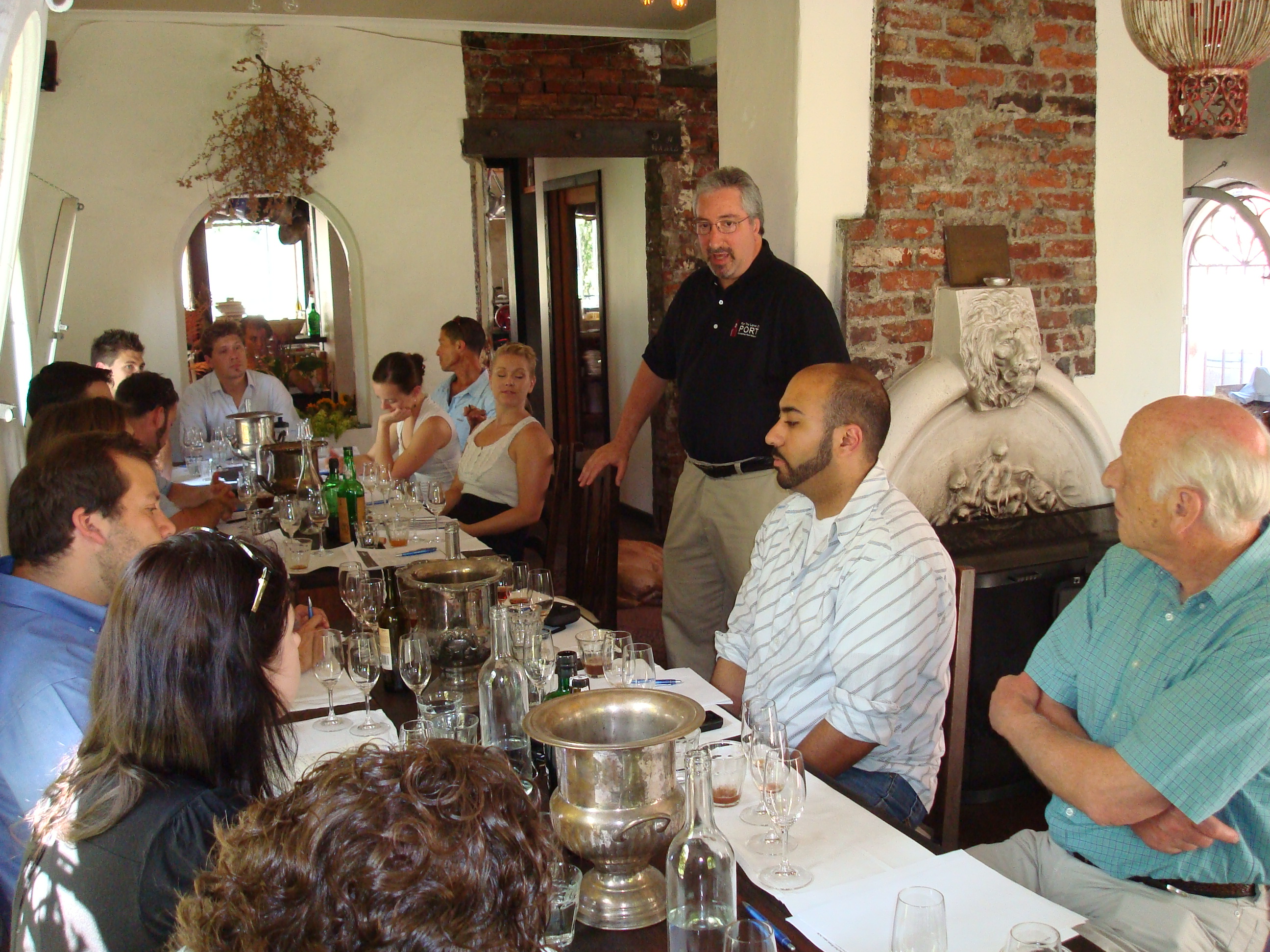 Durante a semana passada, depois da Wine Bloggers Conference na Califórnia, viajei para Seattle para visitar Roy Hersh do FortheLoveofPort. As primeiras horas na cidade foram passadas a visitar o centro, o fresco e completo mercado de Seattle e a andar no pato, uma viajem divertida pelo centro da cidade e pelo lago Washington num autocarro-barco. Parámos na The Spanish Table, que apesar do nome, é a maior loja de Vinho do Porto da zona.
No segundo dia da visita, quarta-feira 29 de Julho, o Roy Hersh deu um seminário e uma prova de Vinho do Porto para sommeliers. Provámos mais de 10 vinhos de quatro produtores diferentes, Quinta do Infantado, Sogevinus, Symington e Quevedo. Os mais velhos eram de 1968, um Kopke Colheita e uma garrafa da garrafeira do meu avô que eu tinha levado para esta ocasião.
Terminámos a manhã com uma prova do Quevedo Vintage 2007. Colocar este juvenil na boca foi uma experiência engraçada. Depois de termos provado um Dow Vintage 1985 e um Quinta do Infantado Vintage 2000, pudemos ver a pujança, intensidade e corpo deste vinho com 2 anos de idade, recém-engarrafado.
Esta prova foi especialmente interessante para conhecer o Sr. Peter Pottschulte da empresa Wineworth, importador dos vinhos da Kopke e Christine Bradburn, Chefe de Vendas para o noroeste da Premium Port Wines, importador dos vinhos da Symington e para fazer novos amigos entre os sommeliers de Seattle. Aqui ficam os blogs de alguns deles Dave Bender – http://mywinebuzz.blogspot.com e Bryan Schweitzer – http://www.ambassadorofwine.com/winetauwk/; outros podem ser encontrados no twitter: @YasharNow and @jlschmit.
Oscar Quevedo