The first shoot of a young vine after the grafting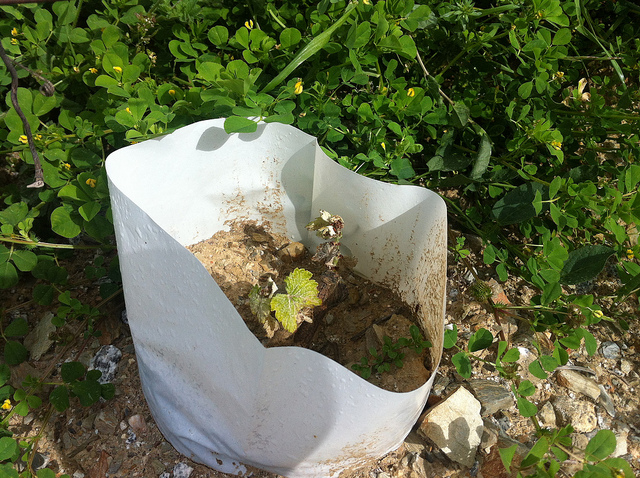 No dia 2 de Fevereiro de 2012 fiz um artigo com um vídeo sobre como enxertar videiras. Depois de enxertarmos centenas de videiras e três meses e meio mais tarde, os primeiros rebentos estão agora à vista. É ainda um rebento muito tenro e frágil, mas se tiver humidade suficiente à volta das raízes irá prosperar.
Se olhar com detalhe para a fotografia, verá que uma das folhas está seca devido às geadas. Mas por sorte, o segundo olho rebentou e esta videira deve estar salva.
Oscar