Using QR Code to Market Quevedo Wines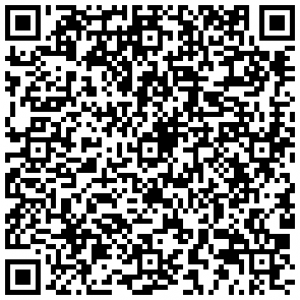 Cinco meses depois de termos escrito um post sobre o nosso desejo de encontrar um importador nos EUA e outro no Reino Unido, estamos agora a trabalhar com P. R. Grisley para disponibilizar os nossos vinhos nos Estados Unidos da América. Nesta altura estamos focados no redesenho dos contra-rótulos para incluir as especificações requeridas pelo US Alcohol and Tobacco Tax and Trade Bureau, TTB, ou seja, pela autoridade que controla a informação contida nos rótulos e etiquetas das bebidas alcoólicas nos EUA. Esperamos ter os nossos vinhos do Porto e Douro disponíveis para seduzir o palato dos americanos no final de Fevereiro próximo.
Bem, ter encontrado um importador nos EUA seria desde logo motivo para um post, mas há mais alguma coisa de especial? SIM, HÁ!
Vamos incluir um QR Code nos contra-rótulos dos vinhos disponíveis nos EUA e também em Portugal no Vinho do Porto Quinta Vale D'Agodinho. E o que é um QR code? É um código matriz bidimensional criado em 1994 por Denso-Wave, uma empresa japonesa. "QR" significa Quick Response, ou seja, Resposta Rápida, o qual permite ao utilizador obter informação sobre o produto com elevada rapidez, utilizando um scanner. Recentemente Catavino e Adegga escreveram artígos sobre a aplicação the QR-Codes à indústria do vinho.
E que informação se pode obter através da leitura deste código? Para ler o QR Code só tem de fazer o download desta aplicação para o seu telemóvel aqui. Em relação à informação que consta no QR-code, esta redirecciona-o para o adegga.com, onde poderá encontrar a opinião de outras pessoas que já provaram este vinho, procurar o preço desse vinho noutras lojas de vinho, ver as notas do enólogo e muito mais.
Aqui na Quevedo temos concentrado as nossas energias no marketing dos nossos vinhos através da Internet, utilizando a chamada social media. Depois de termos lançado o primeiro blog de um produtor de Vinho do Porto no final de Julho de 2008, estamos agora a introduzir os QR codes aos consumidores de Vinho do Porto e Douro. Continuamos a ter muito trabalho para fazer e coisas para criar. Vamos ver o que será o próximo. Ah, o importador no Reino Unido continua a ser uma prioridade!
Oscar Quevedo