Quevedo 2015 Douro Vintage Report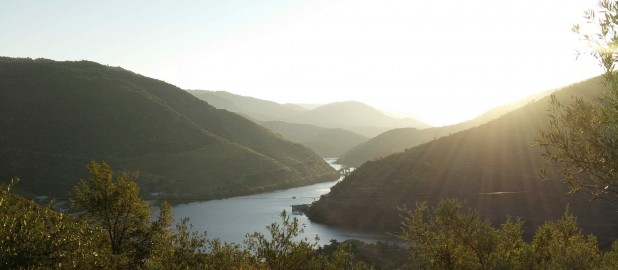 If you think rain during the harvest can only bring harm, change your mind. In 2015, contrarily to the previous two years, the best wines were produced few days after 30mm of rainfall over Quinta Vale d'Agodinho. This time we start the vintage report by the end of the season: a generous amount of a steady rain during the harvest brought perfect ripeness to the vines and the best wines to the winery. Before that, well, let us go back to the beginning.
The Winter was cold and dry, and although Spring brought warmer temperatures well above the long-term averages, rain was still too low. The vine cycle started about a week earlier than normal. In terms of quantity, it was a regular year, with about 3,5 tons per hectare. Summer arrived and stayed slightly cooler than it normally does, which was a great sign. The vines didn't have plenty of water reserves, but at least July and August were not being too severe, and even more important, the overnight temperature in August was as low as 12ºC.
In September, the grapes were looking great, no diseases, no dehydration or raisins. All was in line for a good harvest, but far from fantastic. And when the rain arrived on Tuesday, September 15th and Wednesday, September 16th we immediately got very concerned. The two previous years, 2013 and 2014, were severely damaged by rain during the harvest. But surprisingly 2015 was different. The steady rain came in two days and was followed by strong winds that quickly helped to dry the grapes and leaves.
When the rain started pickers were sent home for a few days. And what happened was that the quality of the grapes improved tremendously day after day. We were very happy on Monday, September 21st when we resumed harvest and started crushing grapes again. It was amazing to see that this generous amount of rain in the middle of the harvest was changing the quality of the wines so much.
Hope you taste this story soon, in our wines. And if you want to read more about the harvest in the Douro check Graham's blog article.
Cheers,
Claudia, Teresa and Oscar