Quevedo declares the 2011 Vintage Port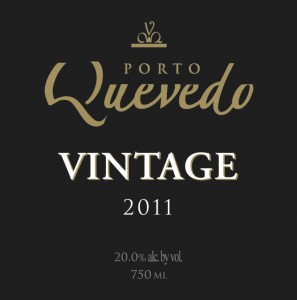 It's time to celebrate!!! Let the balloons fly, release the birds, eat a Francesinha – or 4, toast with your friends! Why? Because there is going to be some of the 2011 vintage port to go around!
Let's be clear, this isn't your average Port Wine. This wine is something that will make you weep, it's so good. We're talking so insanely good that it will be the elixir to woo your girlfriend into marriage, get that new job, convince your husband that a trip to Hawaii is a fabulous idea this year. It'll turn a bad day good, or a good day into a freaking amazing day! Did we mention we love this wine?!
Why did we declare the 2011 a vintage harvest? Simple! The grapes presented such color and concentration that many things needed to go wrong for this not to result in a Vintage year. The weather and growing conditions were fantastic, allowing the vines – when properly cared for – to create rich, intense and fresh berries, that once crushed would release loads of color, tannins and flavors that are the key to structure of an age worth Port.
But what we think makes 2011 different from other years  – and why you should put 2011 Vintage Port on the list – is the way it looked after the second winter. Cold temperatures like those we face in the Douro, with the thermometer going as low as -5º C, help in the clarification of Port. During this time, tannins change and colors tend to get less dark and intense. What surprised us regarding this particular vintage was the youth and stamina that the 2011 Vintage Port presented at the time of bottling. These 18 months are critical to see how Port is going to age, and the 2011 looks amazing. We have plenty of hope that this is going to be a Port to age for many years.
More valuable information about the winter and weather conditions can be found at the 2011 Harvest Report of Symington's The Vintage Port site.
Don't leave all your comments on Facebook, please drop some here. They will remain for longer.
Oscar