Quevedo's wines awarded? As we said before, we rather you taste it!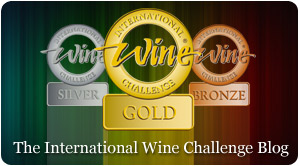 You know that we here, in our corner, love to hear what you think about our wines. So much that most of the time we don't care too much about what the press says. In any case, and just to keep you informed about what is going on with our wines, I must tell you that the two Ports we launched in the last months were awarded by the International Wine Challenge. Quevedo Vintage 2007 got a silver medal while the Quevedo Colheita 1996 received a bronze medal. If you want to see other awarded wines, you can go to International Wine Challenge Awards 2010.
And you know, if you have something to say about our wines, write it now, or…. whenever you want!
Oscar