Quinta da Alegria – how to open terraces in the Douro
At Quinta da Alegria we have moved to the second step of vine planting. After flattening the soil and eliminating the old terraces we are now using a bulldozer to build 2.30 meter width terraces. Due to the steepness of the land, we will only plant one line of vines per terrace. If we planted two, which is what we see most of the time, the bigger height of the terrace would increase the risk of landslide. In order to better retain the rain, we are preparing the soil with 3% inclination inward and 3% along the terrace. This inclination allows more retention of the rain, at the same time that also avoids landslides.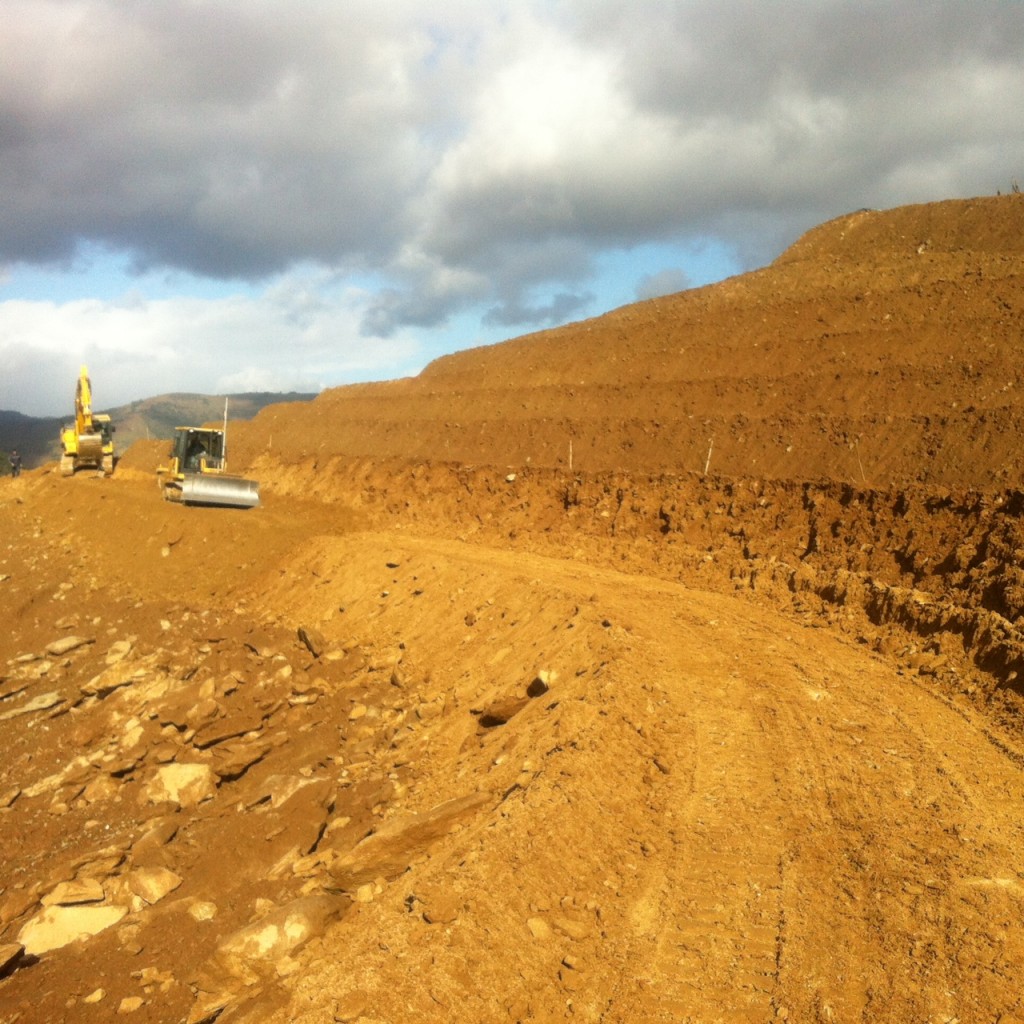 Once the soil is saturated with water, the 3% inclination along the terrace allows the water to flow towards the road where it is then directed to the river. To precisely calculate the slope, an infrared laser is used (you can see it tied to a pole on the front of the bulldozer). The length of the terrace depends on the roads we have opened. After opening the terrace, an excavator will move the soil and remove the bigger stones at the same time that it adjusts the final leveling.
So far we have around 2 hectares of soil prepared for planting, which will start at the beginning of March. That is the next step and we will share it here with you.
Oscar