Quinta da Alegria – how to prepare the soil to plant vines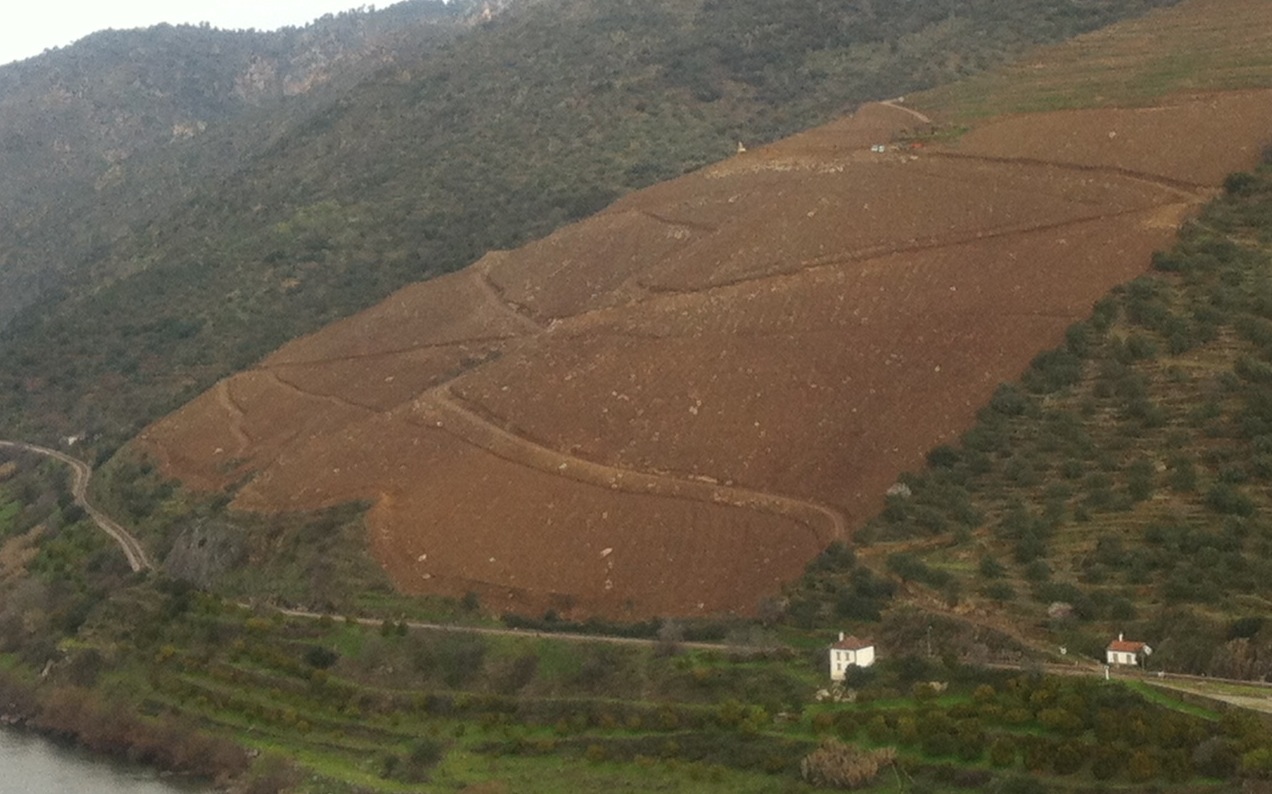 Quinta da Alegria is one of the properties (the other one is Mós) that belongs to my mother's family. It was first planted by my great grandfather in the beginning of the last century. At that time, as it was forbidden to export Port Wine directly from the Douro, grapes were used to make Port at the property that would then be shipped in rabelo boats to Vila Nova de Gaia. Later, in the 80s, my grandfather Joaquim Morais Fernandes together with my grandmother Judite, replanted this quinta with new vines. My grandparents passed away last decade and the property was inherited by my uncles and mother. Now, in 2014, we put all efforts together, and the family decided to replant around 13 hectares of vines in the middle of the property – the upper is planted with older vines and the lower part, underneath the rail road, has orange and tangerine trees. We have been so busy and excited with all this new challenge. Quinta da Alegria is located in a beautiful place, facing southwest, just few kilometers west of Valeira dam.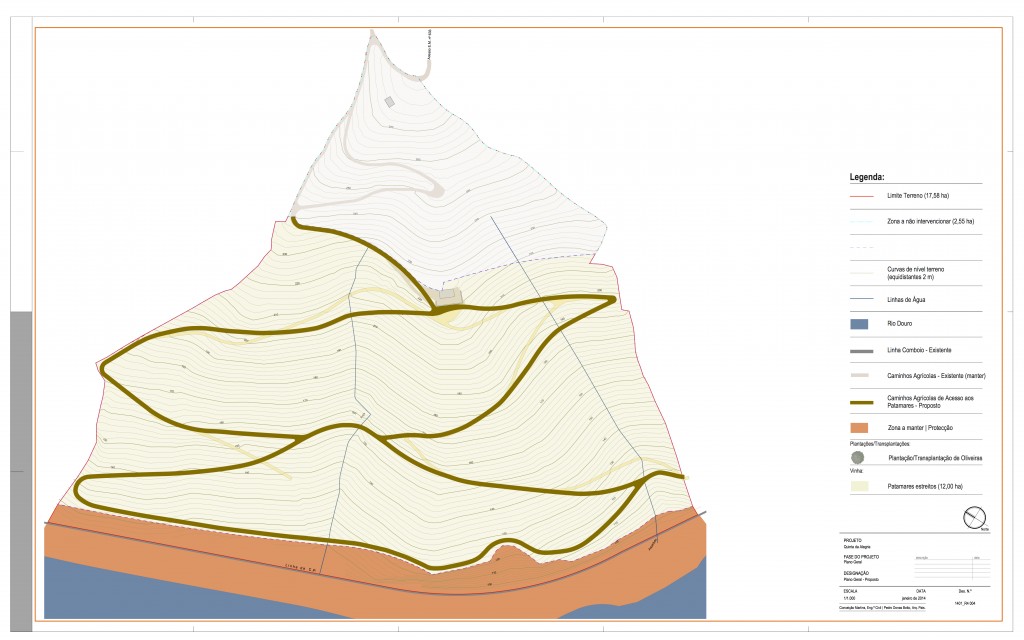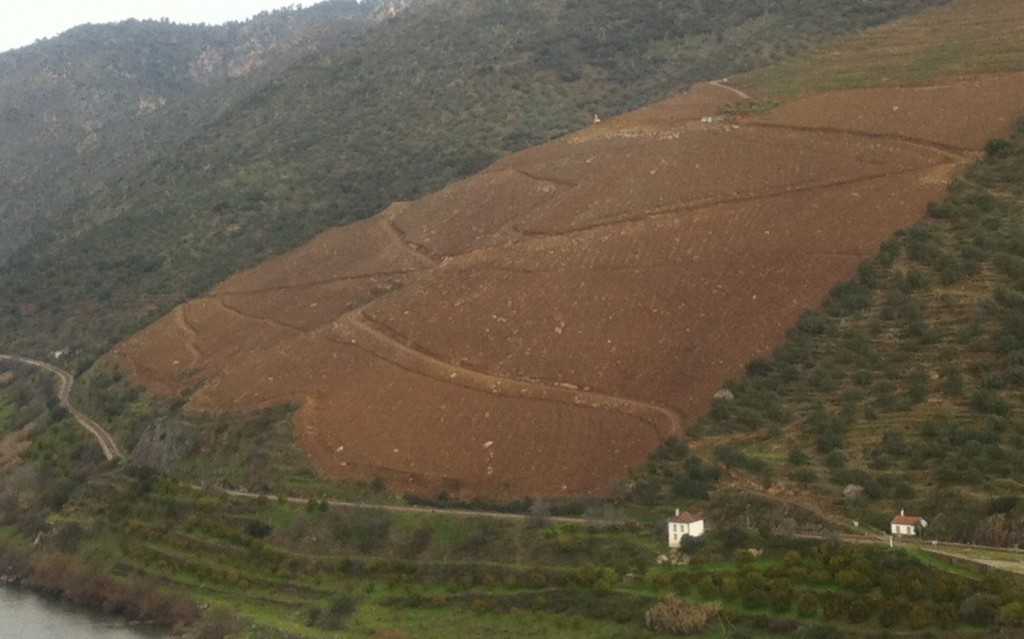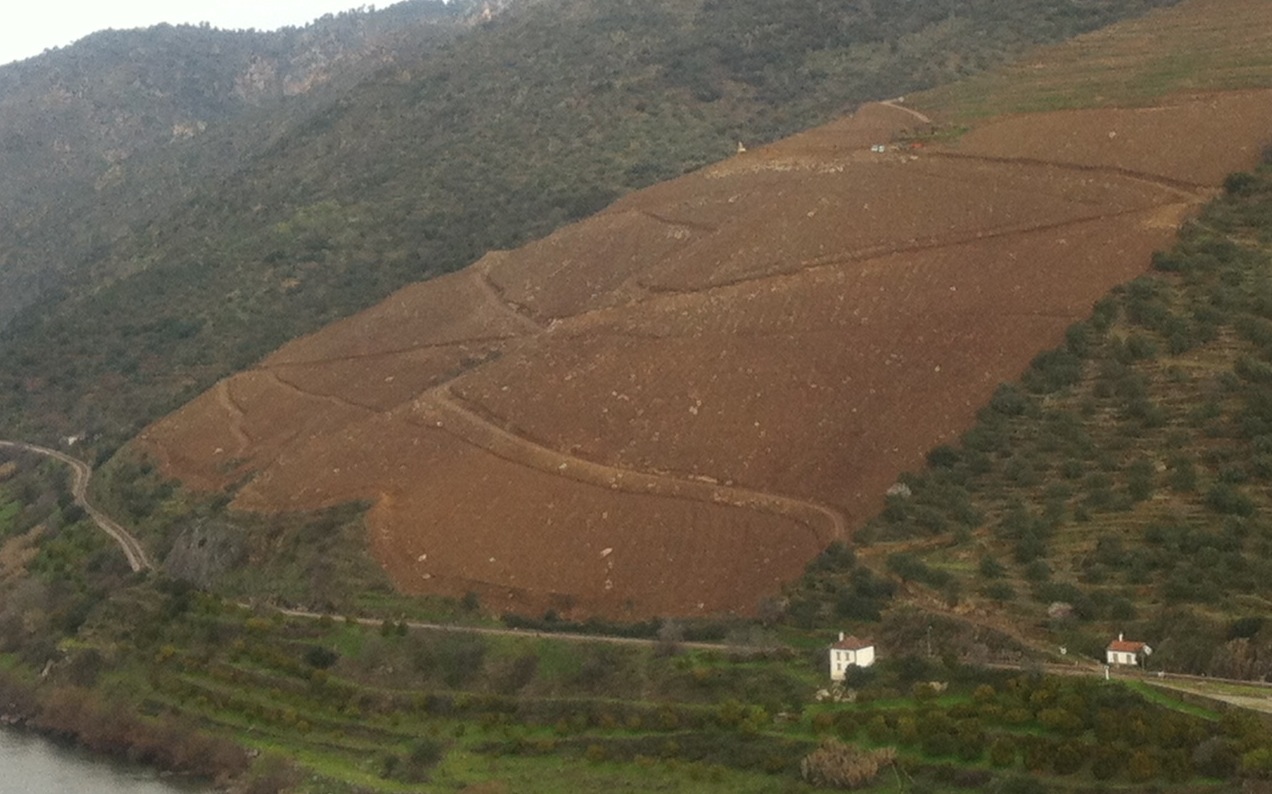 Works are now starting and I thought you would like to know, step by step, how to plant grape vines in the Douro. The first thing to do was to remove the wires and posts that sustain the wires. After that, a bulldozer came to flatten the soil, eliminating the previous terraces. This video shows pretty well this first step.
The next step includes leveling the soil and opening new terraces. Will be posted soon.
Cheers,
Oscar