Snow in the vineyards – white Douro valley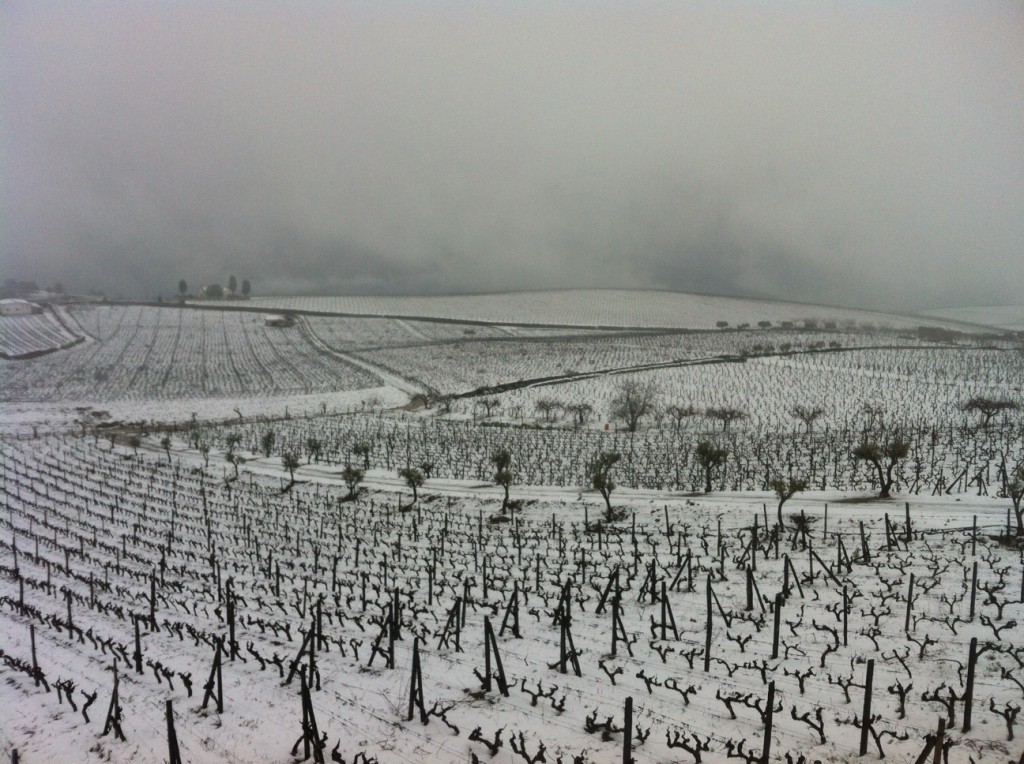 This was the view we had last Wednesday from the tasting room over the vineyards of Quinta Senhora do Rosário. All happened during a couple of hours of very intense snowing. I woke up early in the morning to see a vine planting machine working in Quinta do Ataíde, in Vila Flor. When we got back to S. João da Pesqueira this is what we found. I think we never had some much snow in the Douro. If I recall well, it was over 6cm which would justify to take the skis out of the closet.
On Thursday morning there was still a little bit of snow left in the vineyards, but with the sun back to the valley it quickly melted down. As David Spriggs said on facebook about this photo, "So hot in the Summer and so cold in the Winter"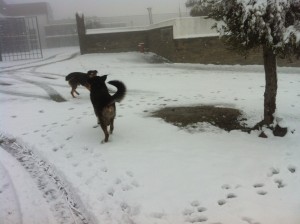 .
Oscar