Tasting Port in Seattle with local sommeliers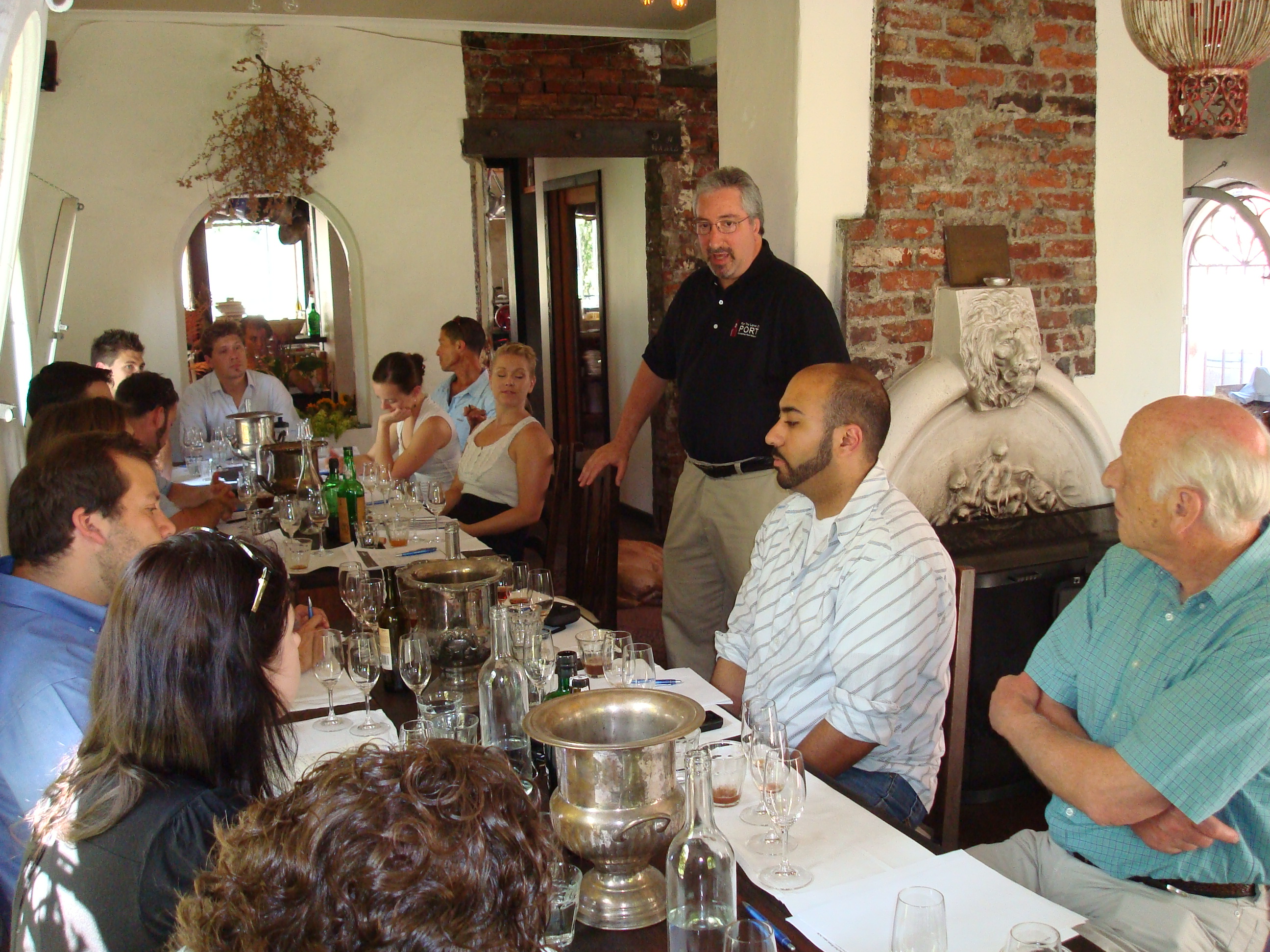 During the last week after the Wine Bloggers Conference, I flew to Seattle to visit Roy Hersh, from FortheLoveofPort. Right after my arrival, we made a sightseeing tour through the Public Market Center and after that we rode the duck, a fun trip in a bus-boat around the center of Seattle, including a diving in the Washington lake. We also stopped by The Spanish Table, which in spite of its name, is the biggest Port Wine Shop in town.
On the second day of my visit, Wednesday July 29th, Roy Hersh gave a speech and a tasting of Port Wine for sommeliers. We tasted over 10 Ports from four different houses, Quinta do Infantado, Sogevinus, Symington and Quevedo. The older Ports were from 1968, a Kopke Colheita and a bottle from my grandpa's particular reserve I brought for this occasion.
We finished the session tasting our Quevedo Vintage 2007. Putting this youthful on the palate was an interesting experience. After having tasted a Dow Vintage 1985 and Quinta do Infantado Vintage 2000, we could see the strength, power and body of a young Vintage Port right after going to the bottle.
This tasting was specially interesting to meet the importer of Kopke in the US, Wineworth and the northwest Sales Manager of Premium Port Wines, importer of Symington wines and to make new friends between the sommeliers of Seattle. Here are the blogs of some of them: Dave Bender and Bryan Schweitzer; others can be found on twitter: @YasharNow and @jlschmit.
Oscar Quevedo