The first shoot of a young vine after the grafting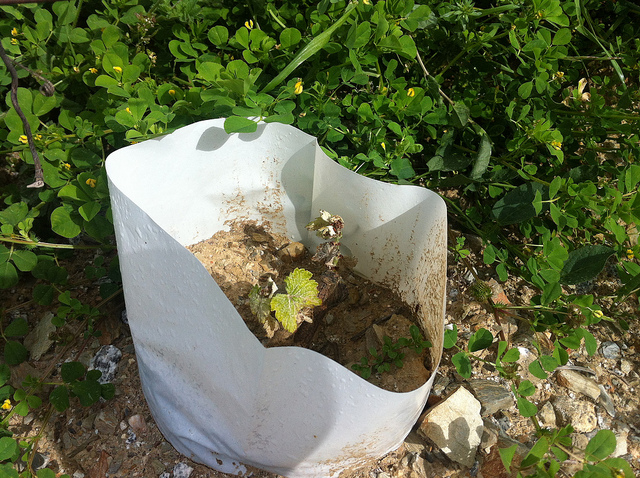 On February 2nd 2012 I have posted an article with a video about how to graft grapevines. After grating hundreds of vines and three and a half months on, the first shoots and now showing up. It is still a very tender shoot, but if it has enough humidity around the roots it will prosper.
If you look carefully at the photo, you will see that one of the leaves is dry, likely due to frost. But fortunately, the second bud also broke and this vine may be safe!
Oscar