The most recent (not so good) news from the Douro valley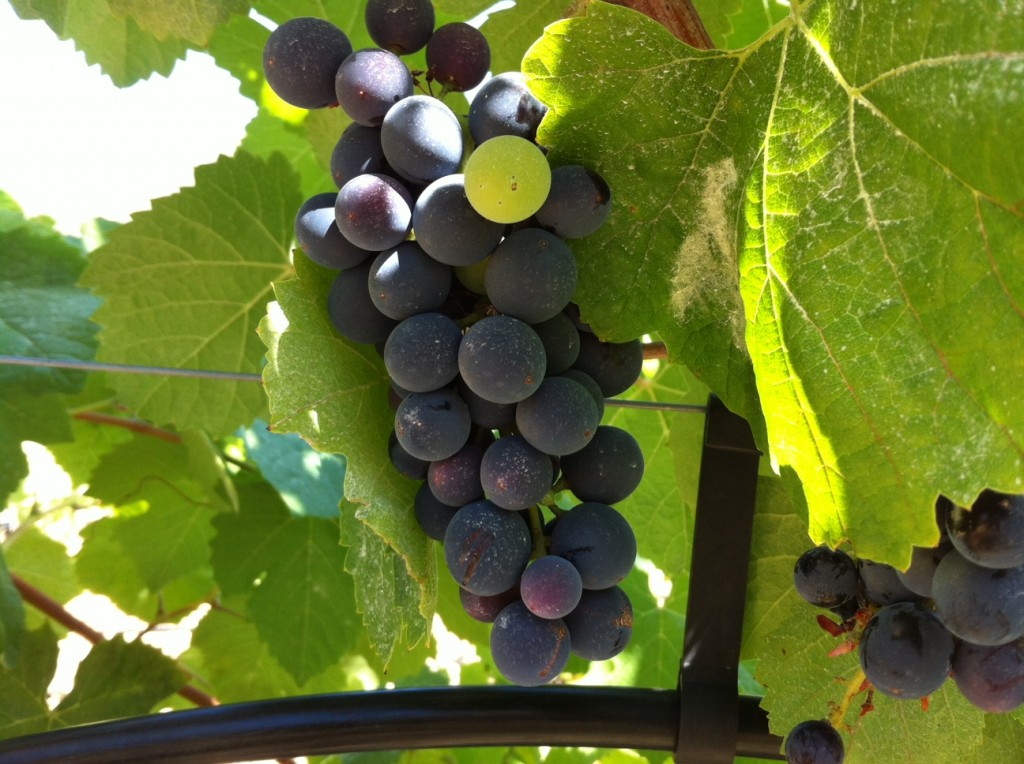 Things are not going as wished in the Douro valley. After a very dry Winter and a wet and windy flowering, now, in the middle of the summer, it was time for the hail to come. So far, we had a couple of storms that left some damage behind. The first occurred on Wednesday of last week, in the area of Sabrosa. Then, on Friday last week, another storm left a sad mark in the region, this time in the area of Horta do Douro, southeast of the Douro valley. The Wednesday one, around Sabrosa, was pretty strong, destroying not only grapes but also vine shooting, which may affect the vine for a longer period of time and which will require special attention at pruning time. Also the grapes that are left in the vine, in most of the cases, are damaged and may not get to full maturity.
But this is just the most recent chapter of a season that was never on track. We are still way to far from the average rainfall level expected in the Douro. Actually, between October 2011 and July 2012, the precipitation level did not even reach 50%. What does this mean in one of the hottest and driest (specially the Douro Superior which only has 1/3 of the rainfall of the Baixo-Corgo) wine regions on Earth? A rough time for the vines. Temperatures have been oscillating between up 20sº C and low 40sº C with overnight temperatures not always coming below 18º C. The water level in the soil is low and vines, in some cases, are not having enough humidity in the roots to carry on grapes maturity. This way, vines may leave behind some of the bunches, in order to protect its own live. Adding to this, a couple of heat waves in late June and mid July have burnt the skin of the grapes. So few days later the full berry dried and surprisingly, this happened not only in the hottest areas by the Douro river, but also in fresher and higher altitude areas.
It is a bit early to write about total production in the Douro, and I am not good doing this, but a 10% drop of grape production may be a figure not to far from the true. Port production will grow this year to 96.500 pipes of 550 liters, 13.5% higher than in 2011, which means that there will be a reduction in the production of Douro still wine.
If you are planning to have a child in 2012, maybe you won't be able to grab and stock a top Port Wine to remember the date. And it's now a bit late to postpone her birth for next year. Also in this field, there is not that much to do. Few words about the photo above.
The veraison or change of the grape berries, is now finished in the warmest parts of the Douro, 15-20 days later than the average. This means that core of harvest in the Douro this year shall start in the third week of September. White grapes for still wine will probably start to be harvested in late August. Leave your comments, there are plenty of questions to be made and answered! Take care,
Oscar