Water, where are you?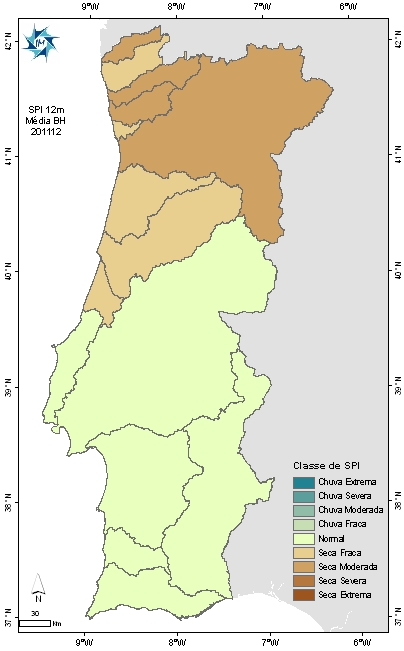 Those who have been visiting the south of Europe for the last weeks know what the title of this post means. The weather in the Douro valley, in Portugal, and also in many areas of the Mediterranean has been wonderful. Clear sky with sunshine from sunrise until sunset and warm temperatures during day time. If we wouldn't live out of agriculture, more precisely vine growing, this would just be a perfect weather. But sunshine means no rain and vines need water for the new season which is about to start.
I've been looking at the national rainfall data of the last months and it is really disappointing. Almost no rain so far in January, in December it rained one third of the long-term average and, even worse, in all 2011 we hadn't even 50% of the the average yearly rainfall of the last 70 years.
Consequences: it is January, middle of Winter, and we are already in moderate drought in all the Douro valley territory, as classified by the Portuguese Weather Institute. This is not at all good news for the beginning of the year. To make good wine in such a hot region as the Douro, vines need to have enough water reserves in the subsoil, which they don't have for now. As you may know, vine irrigation in the Douro is forbidden, unless for very specific conditions. So, hopefully the nice weather will stop and heavy clouds full of water will start to move from the Atlantic inland, in the direction of the Douro.
Oscar