Wine blogs in traditional wine magazines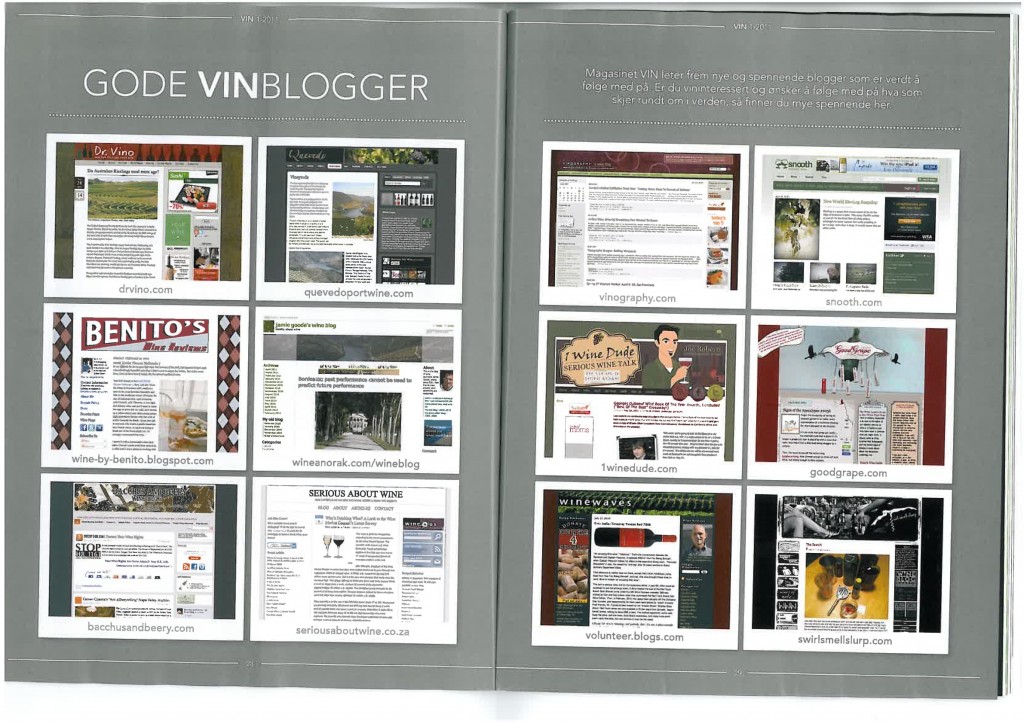 I guess we all agree that wine blogs and wine social media overall are becoming more and more popular amongst wine consumers. Traditional media, like newspaper or specialized wine magazines are living a concerning period as more and more people prefer to look for information online, rather then buying a magazine. Similar behavior is being taken by companies, which instead of buying adds on magazines go online to reach their customers.
So it was with some surprise that I saw an article on the biggest Norwegian wine magazine about good wine bloggers to follow. Instead of trying to hide and disregarding wine blogs, what they do is to suggest nice ones to follow. Well done Magasinet VIN! Your customers will appreciate your suggestions and will keep loyal to your magazine!
Oscar