Wine consumption: doctors and politicias have different approachs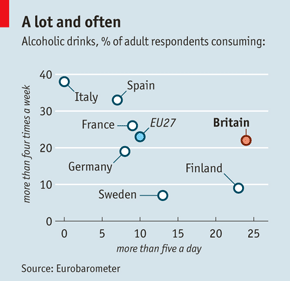 We all know that the current economic situation is not as favorable as we would hope. Private and public consumption is weak; families, companies and Governments are all over indebted. The GDP (Gross Domestic Product) if growing is moving at a very low pace and politicians do what they can to protect their economies while reducing their debt, by dropping expenses, but mostly, increasing taxes.
The wine consumer is also suffering with this, not only because VAT is rising in many countries (from 2010 until 2012 14 out of 27 of the EU countries rose VAT) but also because politicians are trying to further rise tax on alcohol consumption.
Politicians still ignore the merits of wine, treating it as heavy alcohol. Brazil has a Machiavellian plan to reduce the imports of wine in order to protect local production, which actually is tiny, mostly of table grapes and when for wine is very expensive. England is also preparing a new bill to increase the alcohol tax, as points the Economist magazine in a recent article. More countries may come next.
I find it hard to understand. We know that too much alcohol is not good for our health. Alcohol may create addiction, leading to further problems in case of too severe consumption. But, many of us who drink fine wine (putting spirits and other rough stuff apart) do it to complement a meal. On the table we have bread, rice, meat, vegetable, fruit and a glass of wine. That is the so spoken Mediterranean way of drinking wine. One or two glasses of wine a day, almost every day and almost always with food and it just helps or blood and heart. That is what the World Health Organizations suggest when says "(…) the pleasure and health benefits of moderate wine consumption have to be recognized."
If at least we would see some economic relief, politicians' tax hangover would finish and the merits of moderate wine consumption could be recognized also by the bureaucrats.
Oscar
P.S. One day after posting this text, found an article from Harvard Medical School about the benefits of resveratrol, a chemical found in red wine.