Wine Spectator Top 100 Wines of 2010 – 2 Douro Wines and 1 Port on the list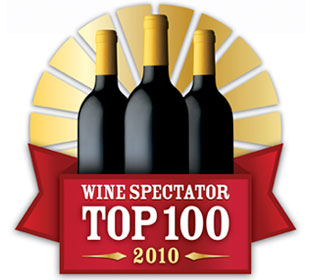 This week was released the
top 100 wines list of 2010 by the American magazine Wine Spectator
. This is probably the most respected top 100 list, already on its 23rd edition. The selection is based on four criteria: quality; value; availability; and an X-factor that WS calls excitement. In this year's list there are three Portuguese wines, all from the Douro: 2 red wines and 1 Vintage Port from 2007:
ranking 9 with 94 points CARM Douro Reserva 2007
ranking 14 with 100 points Dow 2007 Vintage Port
ranking 22 with 96 points Quinta do Vallado Reserva 2007
This is pretty good news for Douro wines as it is firmly showing to the world that its grapes not only make fabulous Ports but also make world class still wines. But what really makes me happy is seeing a Port Wine in the list. Oftentimes Port Wine is overlooked by wine consumers that don't even dare to taste it. Others, enjoy it from the beginning and get to understand why a great meal should always finish with a glass of Port.
We need you to become an Ambassador of Port Wine. Together, with your help, we can present Port to more and more people, providing happy moments to everyone. And with Ports such as the 2007 Dow Vintage that woun't be difficult.
Congratulations to the Symington family for this 100/100 points Port and also to CARM and Quinta do Vallado for the excellent results achieved!
Oscar