Wine tasting with NY Port Wine Lovers – Thank you Social Media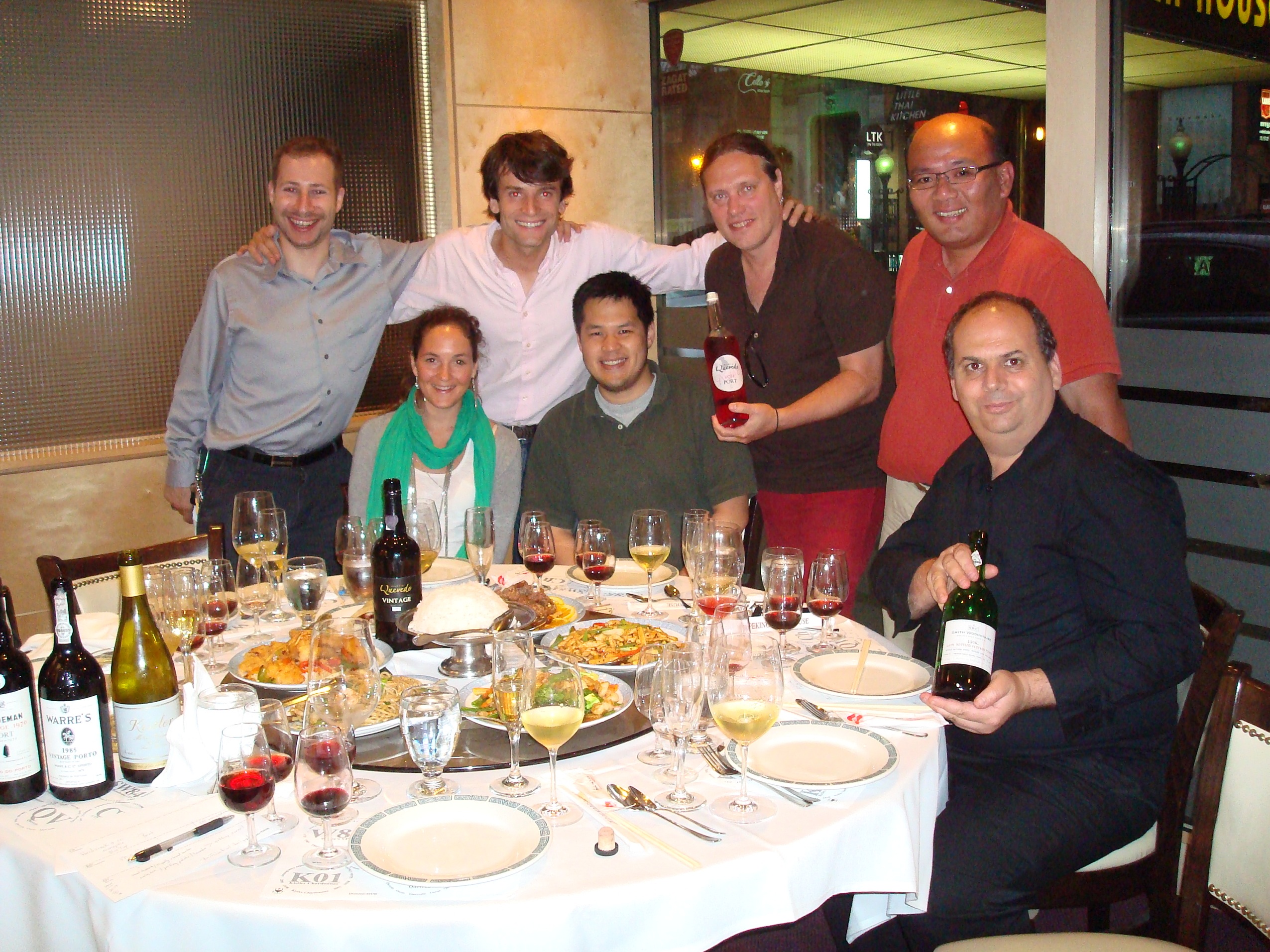 Exactly one year after we started talking about what was happening around us, here in our blog, I will share with you a good example of how wine social media can help to put together producers and consumers, eliminating any barrier between them.
As those who follow this blog know, I'm currently in a 3 week-trip to USA. During the days I was in NYC for some meeting and would finishing my visit to the Big Apple with a tasting organized by Viniportugal. Here comes the nice part. During the last week-end I got an email from Jeff, a member of ThePortForum living in NY, suggesting we sit down to meet each other. Other member of the forum, Josh, would probably join us. As you can imagine, when wine-lovers meet it not just for a small talk. We set up much more than a quick and fast meeting: we met all in a very good Chinese restaurant, Peking Duck, sharing 5 bottles of Port (Sandeman Vintage 1970, Smith Woodhouse LBV 1984, Warre's Vintage 1985, Quevedo Vintage 2007 and Quevedo Porto Rose), 2 of white Californian white and one of Champagne, for 5 hours. Some of them have deep knowledge of Port Wine, though no one of them have ever visited Douro.
I learnt a lot about Chinese food, about Californian wines, about Port Wine as well. While I was going back home, walking in the empty and humid streets of NYC, and thinking about the imminent depart to San Francisco, I was wishing to meet these guys again next time I come to NY! This is wine social media! Are you sure you don't want to join it?
Oscar