Wine tastings in Douro Museum
On July 25th Quevedo did not only participate in the American Wine Bloggers Conference, but also showed its wines in the tastings organized by the Douro Museum in Régua, Portugal. The last three weekends, this museum had space dedicated to the wine producers of the region .
This weekend Quevedo was featured. In addition to learning more about the life and the contribution of the Baron Forrester to the development and dissemination of Port Wine, they also had the chance to taste and enjoy the Quevedo wines.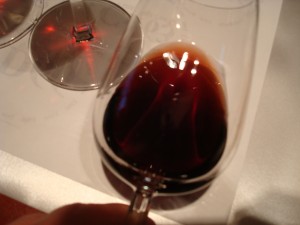 This was another opportunity for Quevedo to receive feedback from its consumers regarding their experiences and their comments about the wines. Quevedo is always very pleased and enthusiastic to participate in this kind of events. Sharing ideas and opinions with the consumers allows Quevedo to adjust its wines with their wishes.
Once again the Rosé Port was well received by consumers, especially young people. The hot temperatures of that day were more desirable for this kind of Port Wine.
Congratulations to the organizers of this event, for the excellent way in which this event occurred. Hopefully, we expect to come back next year.
Till next,
Bruno Pinto